by Lidija Liegis, RIGA
Hesham Dawoud came to Latvia eight years ago with his Latvian wife, who he says he met online. Between working in bars and doing evening shifts in a kebab shop, he has little spare time to socialise. Before moving to Riga, the 35-year-old Egyptian and his wife lived between Cairo and Alexandria. But when the country started becoming increasingly unstable prior to the 2011 revolution, Hesham and his wife decided to move to Riga. He still has a brother and a sister in Egypt, but hasn't been back since he left. When I ask him how his time in Latvia has been, he describes it as "normal", though he likes the country because "it's calm, empty and has much natural beauty."
Hesham is one of an estimated 500 Arabs currently living in Latvia. Some of them come here to study, and many ended up staying, getting married and starting their lives in this country of 1.9 million people. I spoke to a number of them to find out what brought them here, if they plan to stay, and what life is like as an Arab in a country where a very small portion of the population is non-European.
According to the 2014 ethnicity data from the Central Statistical Bureau of Latvia, ethnic Latvians account for 61.6% of the country's 1.9 million inhabitants. Ethnic Russians make up 25.8%, and Belarusians, Ukrainians, Poles and Lithuanians account for a total of just over 9%. Another 1.15% are German, Estonian, Roma, Jewish, Tatar, Armenian, Moldovan or Azerbaijani. Less than 2.7% of Latvia's population is classed as ethnically 'other'.
Hosam Abu Meri is one of the most prominent members of the Latvian Arab community. He arrived in Riga in 1993, completing his studies in medicine as part of a first trial course which ran in English. He qualified as a gastroenterologist, and continues to practice at several centres and hospitals in Riga. In 2010 the successful doctor decided to run as a member of parliament, and although he didn't make it that year, in 2014 he succeeded in becoming a member of the Saeima [the Latvian Parliament].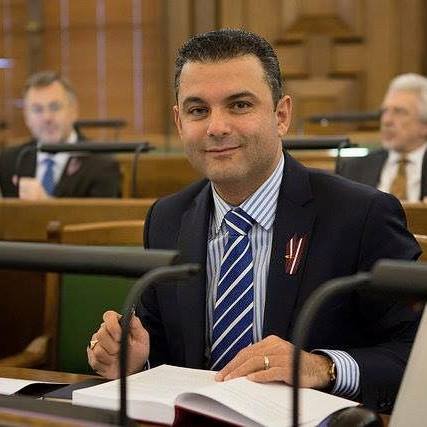 During his time in Latvia, he says he has "lived through it all. I arrived when Latvia had just regained its independence. I was here during the return of the lat as a currency in 1993, during the turbulent Repše years [Einars Repše was Prime Minister of Latvia from 2002-2004. His government became known for its fight against corruption and tax evasion, though some of the measures backfired, with officials being wrongfully dismissed], and I witnessed Latvia joining the EU and NATO in 2004. I was 18 when I arrived and I changed a lot in my time here," he explains, adding proudly that he now feels like "a true Latvian and European." Dr. Abu Meri is married to former Minister for the Interior, Linda Murniece. As an MP he has served on the Social and Employment Affairs commission, as well as the Citizenship, Migration Affairs and Social Solidarity commission to focus on minority integration issues.
It hasn't all been plain sailing for Dr. Abu Meri, though. "I have received hate mail in the past," he says, though he's pragmatic about it. "I have to bear in mind that these people [the Latvian population] lived in a very closed communist regime for 50 years. It has taken time for them to understand foreigners who come to love this country, who are patriotic and live here because they truly want to live here, and be lawful and fit into the culture." He is matter of fact, noting that "in any society there will be a part which supports the EU and some parts which support the national or conservative lines." He understands, he says, that people are afraid of foreigners, especially because of the wars in Syria, Libya and elsewhere, and recent terrorist attacks in Europe.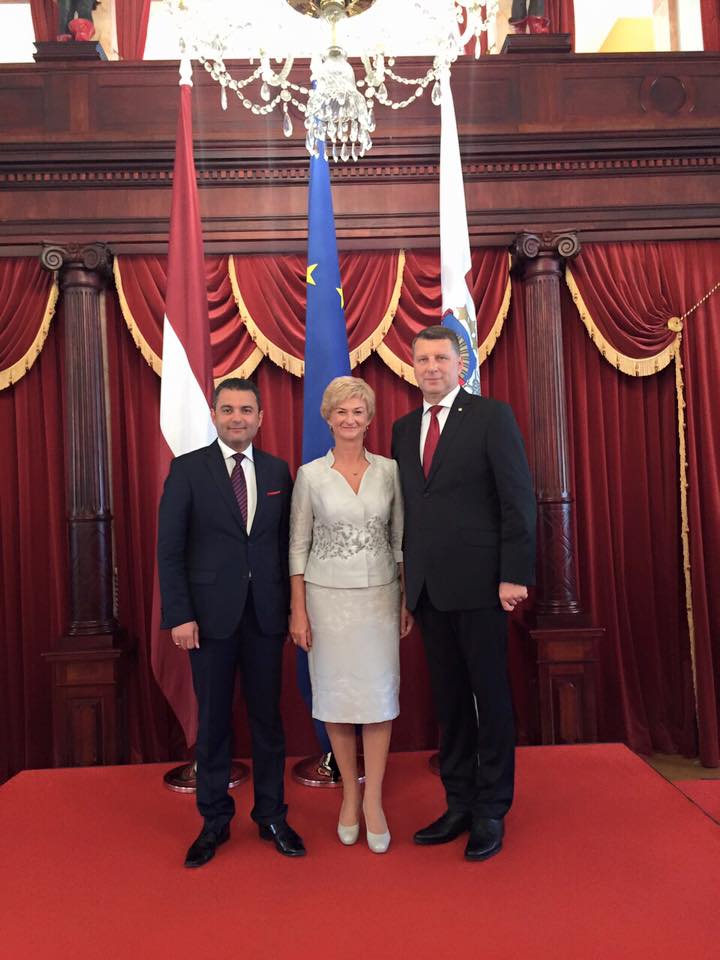 Dr. Abu Meri founded the Arabic Culture Center (ACC) in 2005. "I established it after September 11. The aim was to fight a phobia of and stereotyping of Arabs, in Latvia and across Europe." The centre encourages social integration of Arabs in Latvia and across the wider EU; it also aims to strengthen cultural and social ties between the Arab world and Latvia, and offers educational lectures on Arabic culture.
On its last tour, the ACC held seminars in five major Latvian cities – Daugavpils, Rēzekne, Valmiera, Jelgava and Ventspils. The project, which received EU funds, tried to reach out to as many people in Latvian society as possible to fight negative stereotypes of Arabs and Islam, and to educate people about the richness of the Arab world's traditions, cultures and religions. "At its core, the ACC tries to preserve the Arab culture, and to help people integrate into society and life in Latvia," explains Dr Abu Meri. Over the past six months, the centre has held a major cultural project offering free Arabic language courses to Latvians, and free Latvian courses for Arabs living in Latvia.
In addition to Lebanese, there are Arabs from Egypt, Jordan, Syria, Tunisia and Algeria, amongst other countries. According to Dr. Abu Meri, there are about 500 Arabs registered as living in Latvia, but of these less than 200 are presently there. The rest, he says, are "working in Scandinavia, the UK or elsewhere in Europe." Those who have left did so primarily for economic reasons and job opportunities elsewhere.
Hodhaifa Khadraoui is a dynamic, highly-educated 24-year-old Algerian who has been living in Riga for a year. He is currently the elected President of AIESEC, the world's largest youth-run organisation. AIESEC is an international NGO and not-for-profit organisation that provides young people with leadership skills, cross-cultural global internships and volunteer exchanges across the world. A global citizen, Khadraoui previously lived in Albania, Poland and the US. "When I was in Algeria, I met many foreigners who asked me where I was I was going to go, and many of them were surprised that I chose Latvia – they had never heard of it. My other main reason for coming here is that the Baltic region's start-up community is growing rapidly, so I thought I could learn a lot," he explains enthusiastically.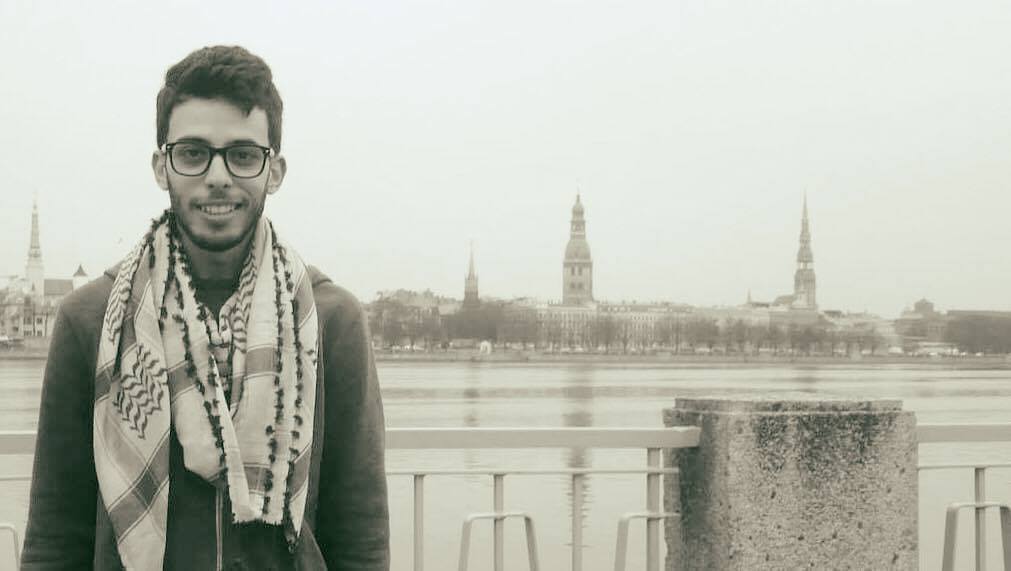 Like the others I spoke to, Khadraoui is overwhelmingly positive about his experience in Latvia, despite the initial challenges of getting used to the food and cold winters. "I was in Poland three years ago teaching English and some cultural classes in different schools. I loved the experience. Initially I thought all of Eastern Europe was the same. But I was wrong, the culture and people here are different. In general, it's really nice here in Latvia and you can make it if you try." He says that most of the Latvians he has met speak English, even amongst the older generations. He describes Latvians as "calm and cold," adding that Russians are very different, "even in the way they talk – they're more passionate!" He likes both, he says, and that although it's hard to befriend people directly and that he has to slowly earn their trust ("before you do it's just a 'polite wall'"). Once he does, though, he says people are "super loyal".
Latvia and the other Baltic states have been reluctant to take in refugees, and Khadraoui believes this is a reflection of the political and social systems: "The policies here make it very bureaucratic, very difficult for people to get visas or residence permits," he says. To date, Latvia has taken 53 asylum seekers from its EU quota of 776. Overall Khadraoui has not felt any direct antagonism, apart from a lone incident with the police. He was crossing the street at a green light in downtown Riga next to the central station, and the police stopped him, saying he had jaywalked. They asked for his documents, which he didn't have on him. They then asked where he was from, and when he said he was Algerian, the police called him "Arab terrorist!" and told him to go. Khadraoui explains this to me matter-of-factly, and says it certainly hasn't tainted his overall positive experience of living in Latvia.
Khadraoui has met other Arabs from Algeria, Morocco, Tunisia, as well as Egypt and Libya, but he says they are not a tight-knit community, and only meet on special occasions such as the holy month of Ramadan (when Muslims fast from dawn until dusk) and the end of Ramadan celebration, Eid. "The Arabs here are very much integrated in Latvian society – I've met many successful people, CEOs who have lived here for 20 years, speak the language, have a family and strong businesses here."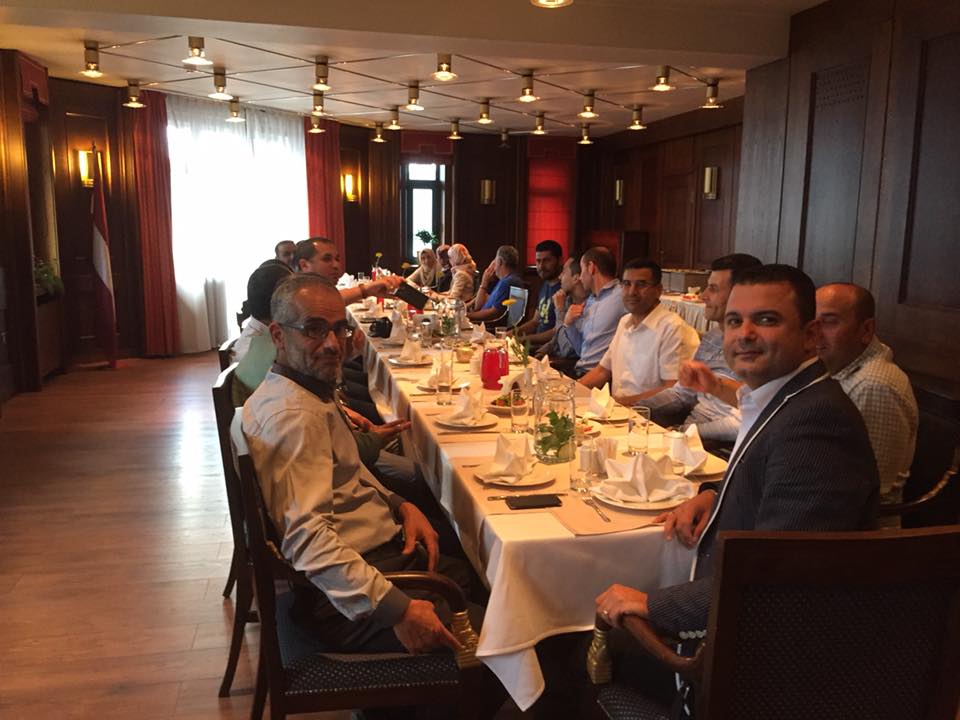 It's clear that many of the Arabs who come to Latvia arrive with the intention of building their lives here – they marry, settle, work, and give back to the country. They're here to make a better life for themselves, and they want to integrate.
Another success story is that of 21-year-old Egyptian Ziad Ibrahim. A former professional football player in Egypt, he arrived in Latvia in 2013 to start a bachelor's degree in Business and Finance. He came on a whim, he says, after attending a university fair in Cairo. "Initially I was looking to study in the UK, but then I came across a stand for university courses in Latvia, and after speaking to the reps I decided to come here," explains Ibrahim.
He describes his time in Latvia as overwhelmingly positive. On his first day of university at the Banku Augstskola School of Business and Finance in Riga, he tells me, he arrived late and walked into the lecture hall. After a lot of initial stares and questions, the other students were "extremely friendly" and wanted to find out more about where he was from. Now his four closest friends are Latvian. "They've taken me all over Latvia," he says: "To Sigulda, Cēsis, Liepāja… and in the summer we go to [beach town] Jūrmala almost every weekend." Ziad is currently learning Latvian, Russian and German.
Ibrahim has also managed to continue his football career here in Latvia, playing for FK Lāčplēsis last season after being discovered by a Brazilian scout whilst playing in a tournament in Riga. He's not yet sure of his future plans, but he tells me happily that he has a Latvian fiancée and he might continue to study in Latvia for a master's degree, or look for work opportunities in the UAE.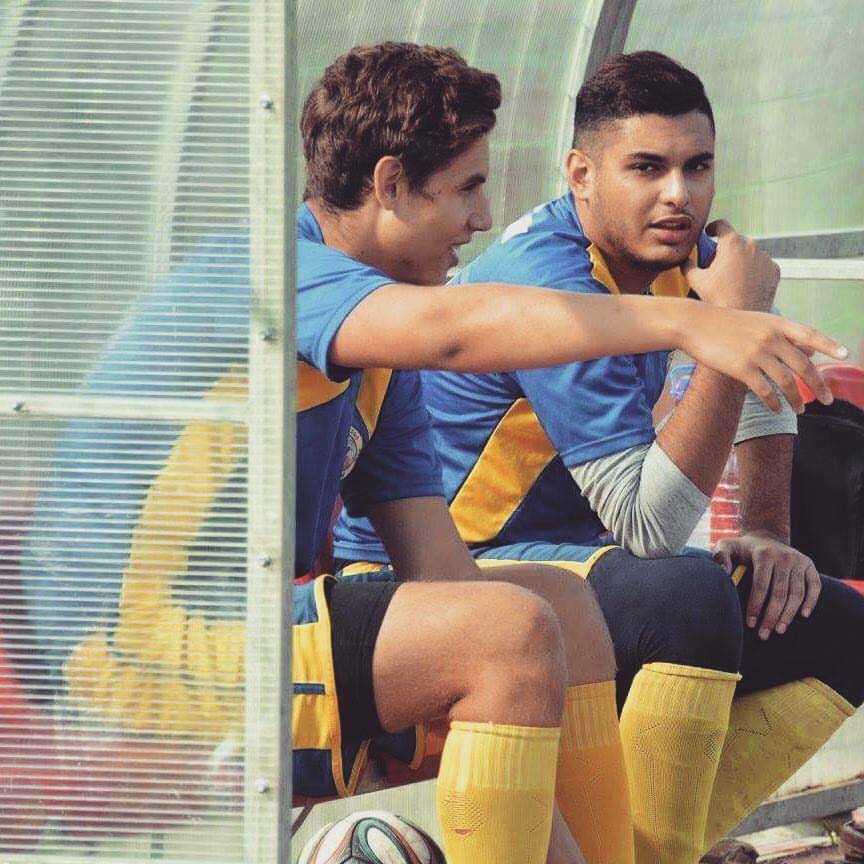 I ask him if he would recommend living in Latvia to other people. "I've already recommended Latvia to many people! A lot of people have applied to university here through me. I strongly encourage those who want to go to France or Germany to come here instead. Those countries are already full of students – come and discover a new place, you'll gain a wealth of experience." He likes Riga because the city is small and convenient, meaning he can walk or take a trolleybus everywhere, and because of its lively atmosphere. "I went on Erasmus exchange to Norway," Ibrahim recounts. "Everything closes there at 6! Latvia suits me, things stay open late here and there is more life here," he says cheerily.
---
Lidija Liegis is a British-Latvian journalist based between the UK, West Africa and the Middle East. She has previously worked for the Baltic Center for Investigative Journalism (Re:Baltica), the London Bureau of Investigative Journalism and on projects for the FT and BBC. 
© Deep Baltic 2016. All rights reserved.
Like what Deep Baltic does? Please consider making a monthly donation – help support our writers and in-depth coverage of Estonia, Latvia and Lithuania. Find out more at our Patreon page.