by Stuart Garlick, TALLINN
Unicorns are mythic creatures. Therefore, it seems apt that the term is used to describe tech startups that are valued at $1bn or more, a figure TransferWise, the London-registered startup founded by two Estonians, reached after its most recent funding round. Sometimes the valuation is right on the money – AirBnB has become a verb, so ubiquitous is it in describing an idea becoming a successful product. Even early refuseniks who disliked the idea of spending excursion time in someone else's home have opened up to the concept of renting an apartment, or a room, for a few days or a week. At a recent Garage48 startup hackathon in Pärnu, south Estonia, there was more than one pitch which began with "it's like an AirBnB for…"
If every startup were as theoretically profitable as AirBnB, there would be no reason to doubt that the unicorn was real. However, for every AirBnB there is an Evernote. The famed note-taking program probably sits on your desktop. If you're a writer, or any kind of content-creator, it's almost essential, syncing your work automatically to all devices and eliminating the need for post-its from the previous night stuck to your screen. The problem is, most people use the free version of Evernote, and in spite of attempts by the parent company to promote premium membership, take-up has been understandably slow. It's what you might call the Skype paradox: for many years the Estonian-born VoIP giant was the only calling application most had heard of, and yet it was not making money. Spotify, similarly ubiquitous as a music-streaming service, has trouble ahead, according to some analysts, if it does not find a way of getting more people to invest in its paid services.
TransferWise, if you haven't used it yet, is a fast, easy way of moving money from one country to another. Users save a large amount on the currency-exchange fee a bank would charge. As befits an application that is the brainchild of Taavet Hinrikus and Kristo Käärman, Skype veterans both, TransferWise uses peer-to-peer technology to facilitate transfers. The idea is tremendously simple, and works superbly. TransferWise is not the only player in its market – Transfergo, which originated in Lithuania, is based in Canary Wharf in London these days, and offers a similar service. However, Transferwise is better-known thanks to a major spend on marketing since it was founded in 2011. The company has also spent big on staffing and resources, with over 600 employees in three countries; a new office in Tampa, Florida; and several relocations of its Tallinn premises.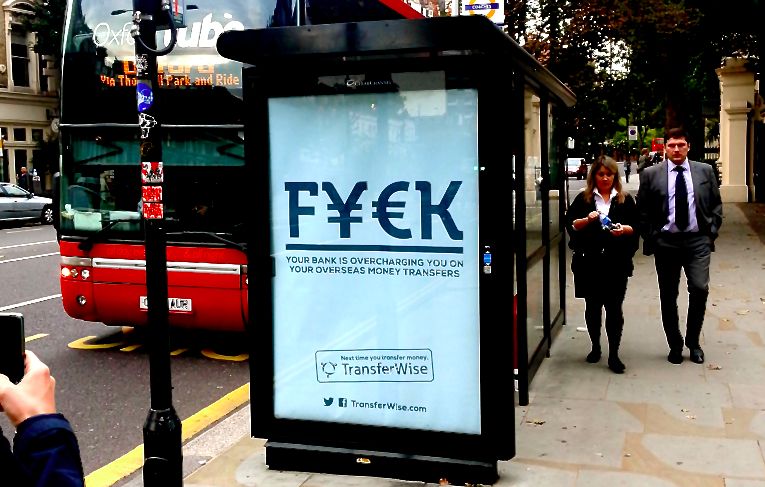 All this progress is very impressive whatever way you look at it. However the fact remains that TransferWise is not profitable, something that does not, for the moment, unduly worry Hinrikus and Käärman, according to a recent interview with Business Insider. Hinrikus said to the website, "profitability is something that on a market-by-market basis we're obviously looking at very carefully. As a business as a whole, we're happy to be not profitable for a while to come." Investing for growth, and relying on venture-capital funding continuing, is something practiced successfully by the likes of Uber, but that doesn't make it any less risky.
The consensus on TransferWise is that, with its investment portfolio now including contributions from blue-chip US VCs Andreesen Horowitz and Virgin Group president Sir Richard Branson, the company is reasonably safe from any future problems in the financial markets. Yet the spend-money-to-make-money model has been used by large numbers of Estonian-born startups, which have enjoyed varying success out in the marketplace, as followers of the various difficulties experienced by companies like Fits.me will attest.
Is Estonia surfing on the crest of a startup wave, or are we admiring a beautiful bubble? This was one of the questions addressed at this year's edition of Latitude59, northern Europe's biggest gathering of tech-industry insiders. In the post-industrial surroundings of Tallinn's recently regenerated Kultuurikätel building, the air was filled with the sound of pitches being made, presentations being completed, and deals being done. While there was scepticism outside of the former factory, inside was a feeling of an industry, and a country, on the rise.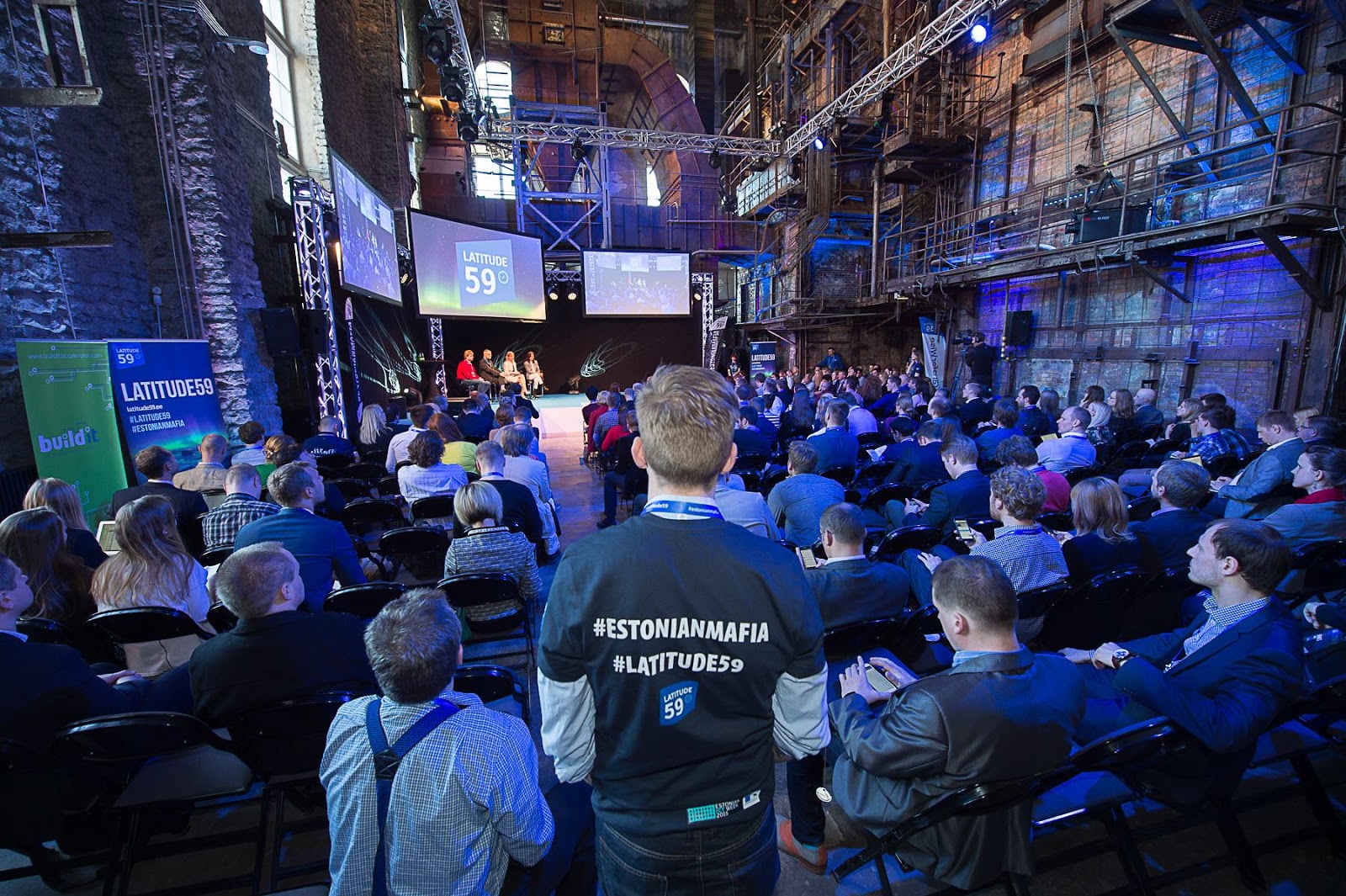 All of the tentpole Estonian tech successes of recent years were present – Pipedrive, makers of customer relations management software, were explaining the next stage of their development, alongside newer players like Jobbatical, the application that aims to bring fixed-term international work opportunities to new groups of people, and Teleport, which seeks to demonstrate to a wide audience the possibility for relocation to other cities, while taking the pain out of that process. Jobbatical is far more user-friendly than the clunky international job sites of previous eras, and by catering for people who do not mind changing roles after a fixed-term contract, it could be said that its business model fits with modern times. Meanwhile, Teleport has just launched Zen, which, it says, prepares a moving checklist personalised for each user, with help available from a global team of 'scouts'.
[youtube https://www.youtube.com/watch?v=QJwDeuz96hc&w=560&h=315]
"I'm generally not too worried about the bubble talk," said Sten Tamkivi, CEO of Teleport and himself one of the original employees of Skype. "Quite often you have all these comparisons, 'hey, you have all these one-billion-dollar companies, but look what happened in 2000,'" he continued, alluding to the so-called 'Dotcom Bubble' that dragged down huge numbers of pioneering startups at the turn of the Millennium. "Most of that critique skips looking at how large the internet was in 2000, and how large it is today."
"Hotmail was sold at, I think, $400m [to Microsoft in December 1997], and now you have WhatsApp sold at $19bn [to Facebook in 2014]. The price per user hasn't changed that much. What has changed is that, instead of a few hundred million people on the internet, we have around 2.5 billion people on the internet, and it's growing. Places where electricity is scarce are getting online with smartphones. The internet business is quite strongly based on metric effects. The first one to capture the market actually wins, so there's an abnormal, or disproportionate, return for being the biggest player in the market. That's where the race is usually at. If you have a company that dominates some segments in a two, three, five-billion-person market, why on Earth do you think it would be worth less than a dollar per user?"
"If you look at TransferWise in particular, not wishing to comment on their particular investors' valuations, they are going after a huge segment. International money remittance is one of the biggest single industries that exists; the amount of cash flowing across borders at absurdly-expensive rates, it's just huge. I think the people who value TransferWise are just making a bet that they have a particularly good position for a company in the market."
Tamkivi also responded to the risk TransferWise was said by some to be under, given that any change in the banking system could, potentially, adversely affect its business model. "Everybody predicted that telecoms would kill Skype. Ultimately you build a better product that users love. I think that's something we saw at Skype."
"If you're a tiny startup, and most of the telcos you're competing with are incumbents in their own market, usually, until recently, government-owned, it's impossible that as a little startup from Estonia with a Luxembourg headquarters you'll go to South America and be better at lobbying the government. What you can do is build an amazing product that people in that market love so much that they pressure the government to create a playing field that enables innovation. I think TransferWise – because of Taavet's heritage at Skype – is drawing a lot on the lessons of working with the telecoms at Skype, for working with the banks at TransferWise. Sometimes you have to partner with them, sometimes you compete head-on with them, definitely you're trying to be more efficient."
Karoli Hindriks has seen Jobbatical grow from an idea based around friendship groups now routinely spanning multiple continents, to raising a $2m funding round in 2016. She spoke with clarity and vision at the opening of the company's new Tallinn office about what she wanted to achieve, and was positive about the future of the tech industry, preferring to take a global view rather than focus solely on Estonia, in the spirit of the application Jobbatical has created.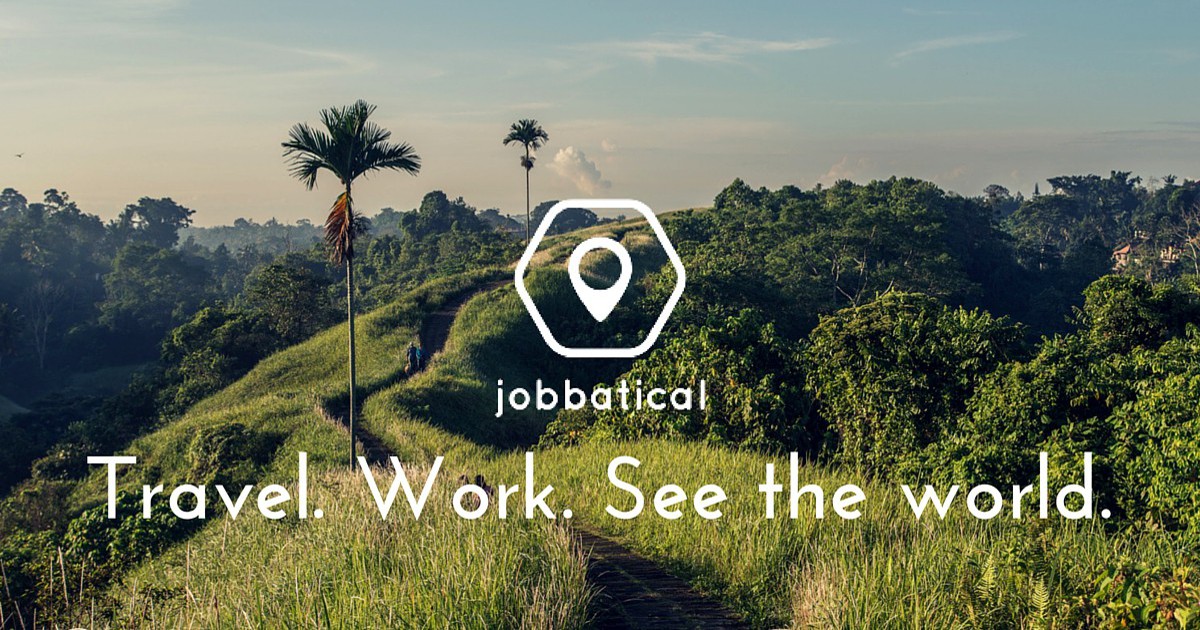 "There's a lot of discussion about whether there's a bubble in Silicon Valley. I was talking to someone on the plane to San Francisco who said she'd bought a house for $500,000 nine years ago that's now valued at $3.5 million, so I think there's something going on there. But I'm totally a fan of South-East Asia, and we totally underestimate what's going on there. I think we'll see many more unicorns coming from South-East Asia, and many more people from the US and from Europe will start joining those companies there." This shift in the global tech talent base, were it to come into effect, would be of huge benefit both to Jobbatical, which has given many people from Europe, North America and South America the chance to work in hitherto unfamiliar environments such as Singapore. The company, like Teleport (which hosts some Jobbatical advertisements within its own application), is making a bet on mobility among knowledge-workers continuing to increase.
"I think there are bubbles in the world," Hindriks said, "but I don't think there's a global bubble in the tech scene. I think the scene had been quite centralised in the Silicon Valley area, but if you look at where the funding is going, a lot of it is going to China, Australia or Singapore." The key, as Hindriks sees it, is to create a startup that is ready for the future, and that takes into account not just where potential profits are now, but where they will be in years to come. Investors are staking increasing amounts of money on the Estonian tech industry's future – and a visit to Latitude59, although it will not allay fears of what will happen in a future global financial crisis, offered up enough substance to make an observer believe that the road ahead might be bright.
---
Stuart Garlick is an English journalist who lives in Tallinn, Estonia. He writes the website Charmoffensive.ee, and contributes to Agence France Presse and a number of publications in the Baltic region.
Header image – Diego Delso, Wikimedia Commons, License CC-BY-SA 3.0
© Deep Baltic 2016. All rights reserved.
Like what Deep Baltic does? Please consider making a monthly donation – help support our writers and in-depth coverage of Estonia, Latvia and Lithuania. Find out more at our Patreon page.