The "sleeping districts" of the Baltic states, constructed under the Soviet Union, are so called because, lacking much in the way of amenities or culture, people only went there after work to sleep. Vast, seemingly identikit districts like Lasnamäe and Väike-Õismäe in Tallinn; Purvciems and Zolitūde in Riga; and Fabijoniškės and Šeškinė in Vilnius are even now home to tens of thousands of people but are still often stigmatised as ugly, dangerous, depressing.
In Kaunas, Lithuania's second-largest city, which has a population of close to 300,000, it's the huge district of Šilainiai, constructed at the edge of the city at the tail end of the Soviet period that fills that role. Lithuanian artist and photographer Evelina Šimkutė grew up in Šilainiai, and, after spending over a decade studying and working in London, she was recently drawn back to her home city, where she runs a number of artistic and voluntary projects focused on developing the potential and creativity of the people of Šilainiai. Deep Baltic's Will Mawhood recently had a chat with Evelina about the challenges of working in a sleeping district.
---
You grew up in Šilainiai. What was that like as an experience, and what was it that pulled you back?
I grew up here, I moved here when I was four years old. It was freshly built – a typical Socialist housing estate. It was built in 1985, I would say. It's huge – there are more than 50,000 people living here.
[youtube https://www.youtube.com/watch?v=uYZaYuf2BAw&w=560&h=315]
So that's quite a big chunk of the population of Kaunas?
Yeah. And it's the newest and the biggest micro-district in Kaunas. One of those places that are called "sleeping districts" – there's nothing really here. People live and go to the shops and sleep and go to work somewhere else. So yeah, when I was four years old we moved in. It was a freshly built place, a freshly built house. There were no trees or anything. Everyone moved here usually for work purposes – from the countryside or from other smaller towns, because there were factories here and this beautiful new estate being built. So yeah, lots of new families, young kids.
It was a freshly made community – back in the Soviet Union, they tried to sell the whole housing estate as this sort of utopian vision, a beautiful new place. It was compared to one city in Europe, although now I've forgotten which one. It was very highly regarded – the most modern place in the whole of Kaunas, if not in all of Lithuania.
In this place we had to make do: all of these families had to create their own new homes, their own environment – plant trees. Roads were barely finished. For me, as a child growing up in Šilainiai, it was brilliant. It was so safe; I had loads of friends; we played outside. I didn't go to kindergarten – I tried for a month, but that failed for many different reasons. However, you grew up outside – you would just go and play. There are open spaces, there are hills, there are trees, there are play areas there, just outside your house. And this whole estate is built in these kind of round shapes: buildings around, and inside there is this area that is a car-free zone, a sort of safe oasis for children, with green spaces, to just play and be around. And parents can monitor their kids from the windows. So it was a great time – I couldn't imagine having a better childhood really.
And then I went to kindergarten here a little bit – but really, yard kindergarten, and then I went to school, and I graduated in 2004. And then I left for England, and I lived in England for 12 years. I studied in Central St. Martin's [an art school in London] – I'm an artist, and my practice is photography, sculpture, performance, and also I initiate these sort of social/cultural projects. And throughout my studies I was looking for themes within me, themes that were important for myself, and all the time, again and again, I kept coming back to Šilainiai, and I kept coming back, around four or five times a year, home to Šilainiai, and photographing – spring, autumn, summer, winter – and I would take thousnads of photographs throughout the year. So for about eight years I was taking photographs, And I would see the changes happening in the place where I grew up. Some changes were nice, and some changes were not that great.
Being in London and being surrounded by slightly different areas of especially social housing, I could see different problems arising and I could see certain connections. And that started to scare me a bit, especially when I worked in an estate in Elephant and Castle [a largely working-class inner-city district in South London] – so before it was demolished, on the Heygate Estate, we did some work with fellow artists. It was a great experience, but for me, what I got from that was just starting to think about the history of the estate back in the UK, and what happened to the place and why it happened and how it ended, because it's been completely demolished now. New modern apartment blocks are being built as we speak. So it really hit home and brought a bit of urgency to the whole project.
So I was doing photography for a little while and then I started making sculptures because I wanted to make – and of course I was still in London – I really wanted to make something physical that the audience could relate to. So I made sculptures, I made almost identical copies – one-size objects that can still be found in Šilainiai – so for example a slide, a children's slide from stainless steel, and pits – various-sized sandpits made of concrete. Some of the structures don't really look like sandpits anymore – they've been taken by nature. And I mean, if you could look at only that nature part, you could just close your eyes and imagine being in the middle of the countryside. So the audience could physically experience it and smell it. But still something was lacking, so last year, in 2015 in October, I really made a decision to come back, and to research a little bit, maybe things I didn't know about the site, and also be in contact with the community. I can look at the landscape as much as I want, but it's really people who make the place. And I also went to the National Archives in Vilnius, and asked them for any visual information that they had about Šilainiai.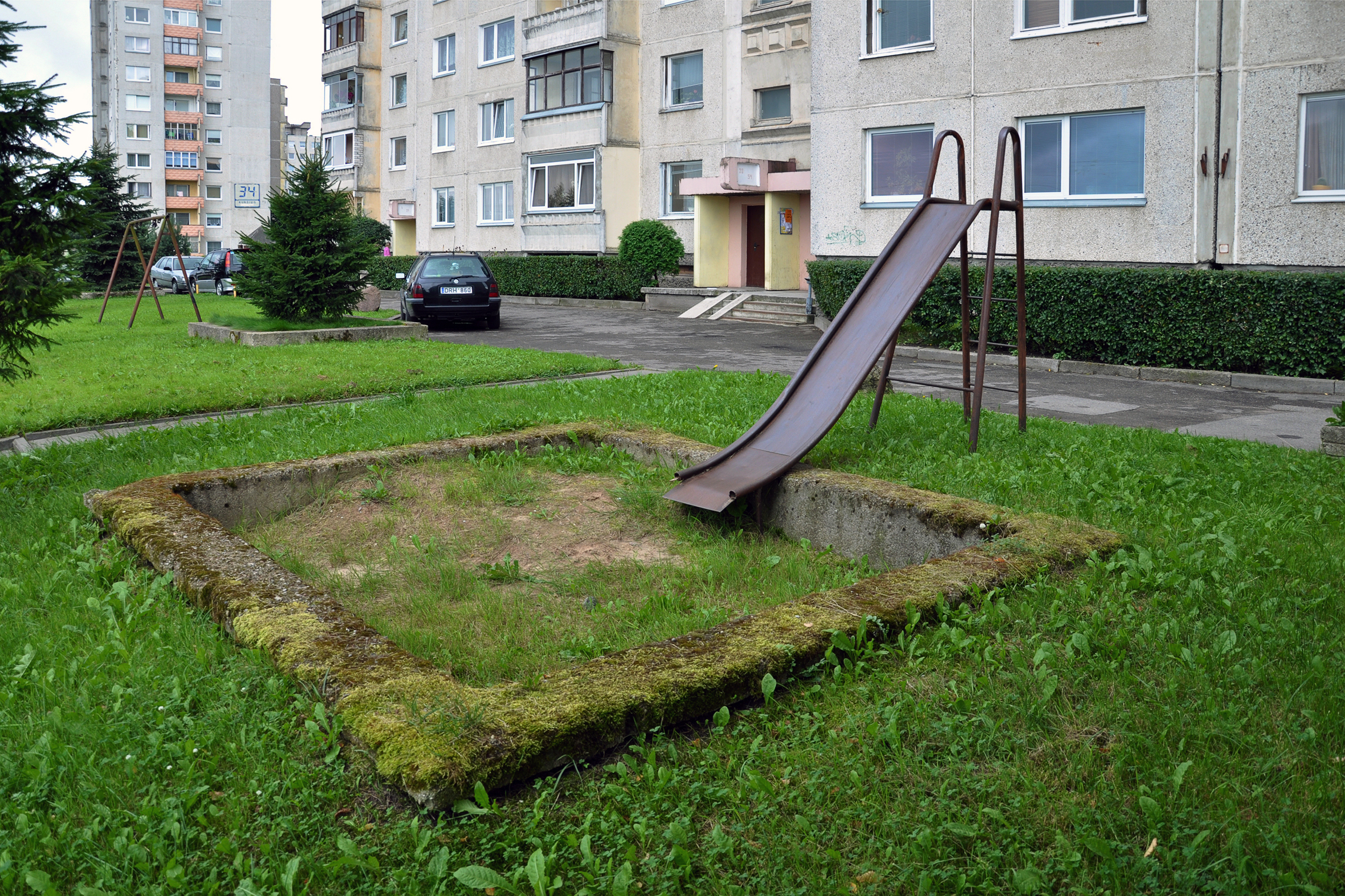 And apparently, in the whole country there are only five images that have been kept since the building of the site, and also nothing from before. Because there were villages here, there were townhouses, but there are just five images. So that shocked me a little bit. And I know that people have so much more material. Me and my dad when I was five years old, we were developing film in our bathroom. Literally – we had all the equipment set up and we were developing and enlarging photographs, and I know a lot of people did similar things.
I started with photography, and last year in October I made an exhibition in the local library of my photographs I made over the years, and also put up this wall for material. I made an open call as well, so any residents, visitors, anyone who has the material and would like to share it, they can just bring it and pin it up on the wall. And some people did – and of course I got a lot of photographs that were beautiful landscapes – the tops of the buildings at sunset, etc. But that helped me to get in contact with all of these people and start the conversation going about the site, and what is happening here and how it's changing, and photography was a great way of starting that conversation, and to speed it up a bit, I started organising photo walks in Šilainiai. So I started last year in winter actually – well, autumn – photo walks and workshops with local students. Workshops would be that I would go into schools, and doing a three-hour photo session with the kids and we go outside and we take photographs of our surroundings that we pass everyday, but we look into details, we focus on very small details that we would usually miss. And then we come back, we look at it, we discuss it and we have a little crit – a group crit – and then we choose three images from that, and that goes to the show in the library.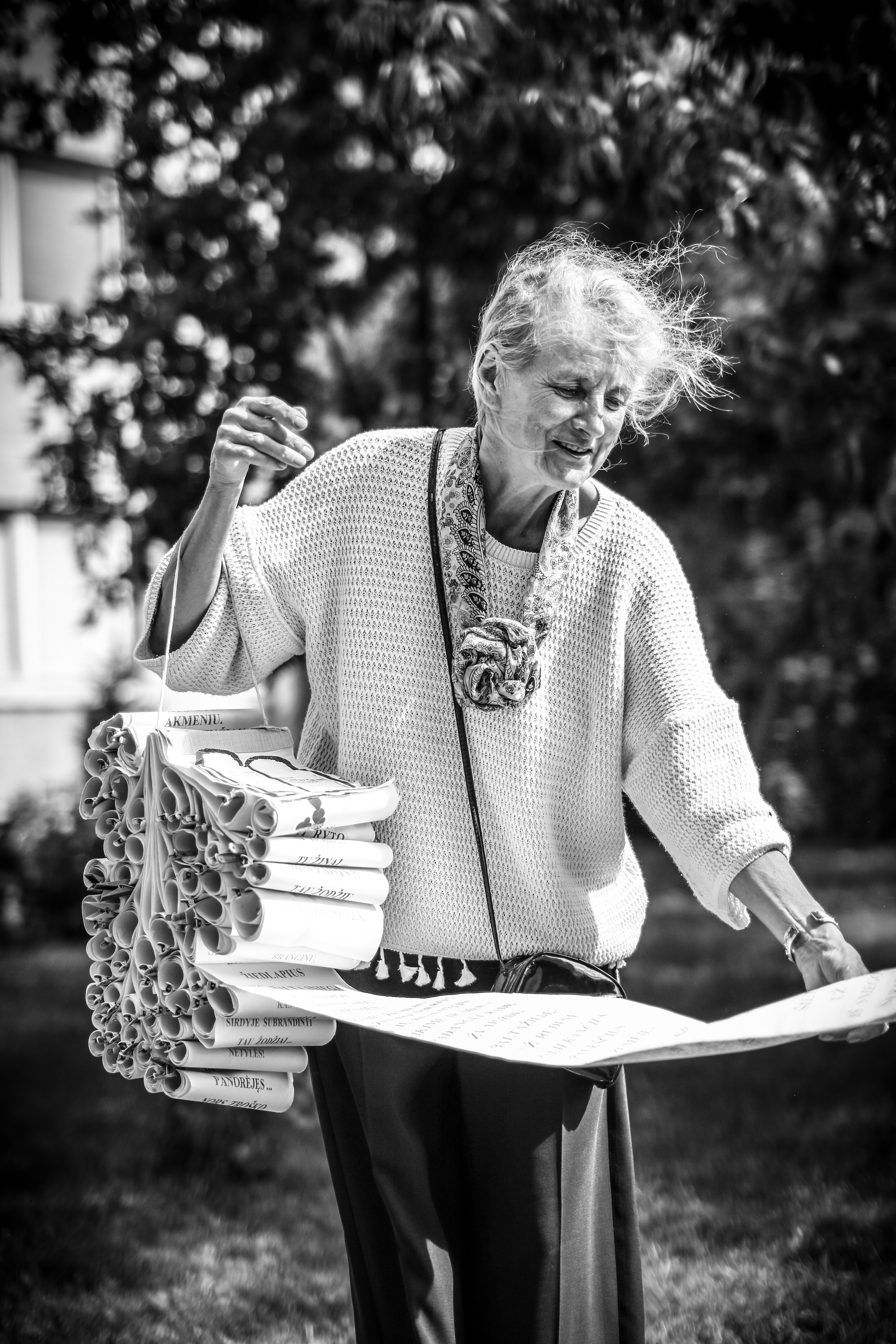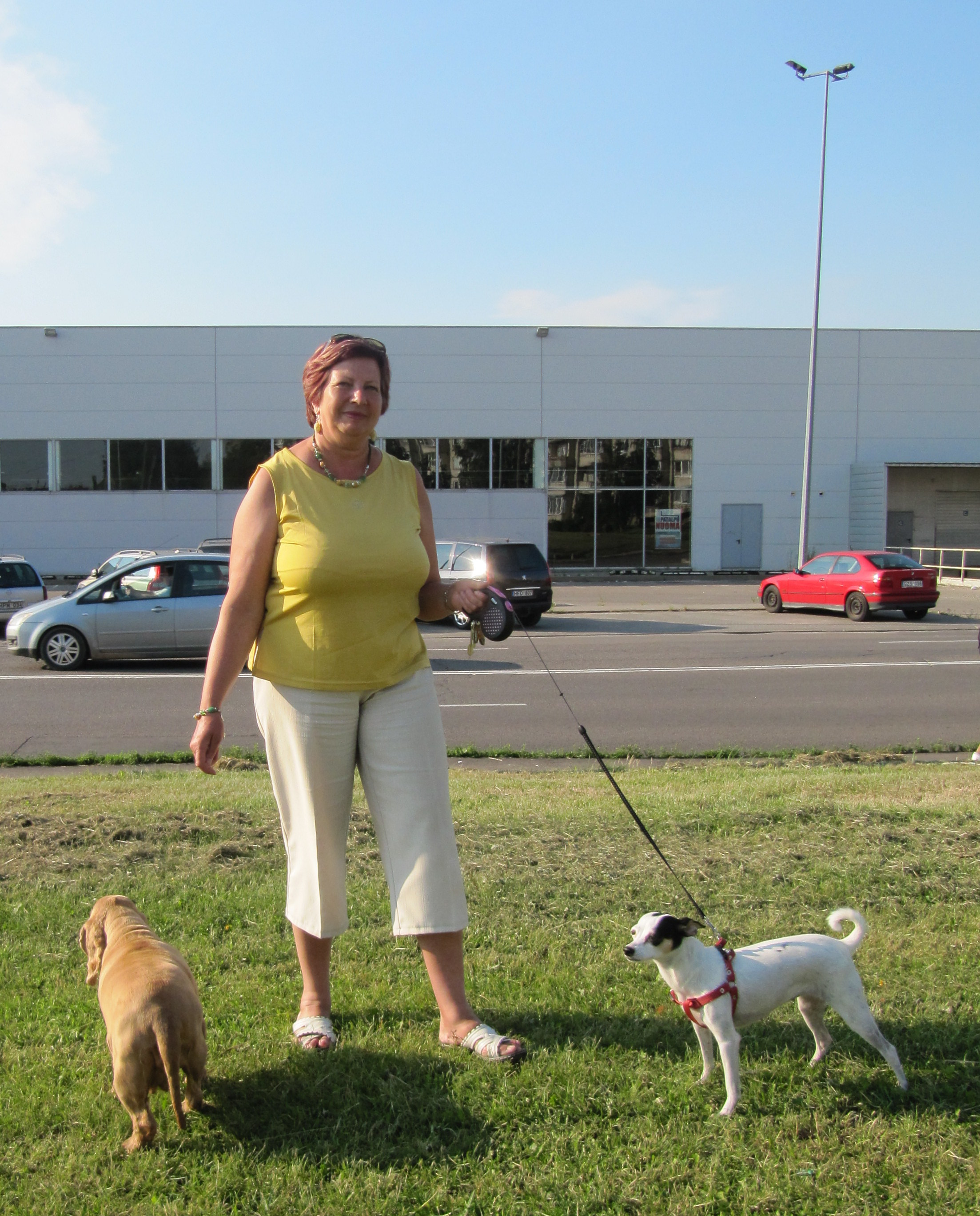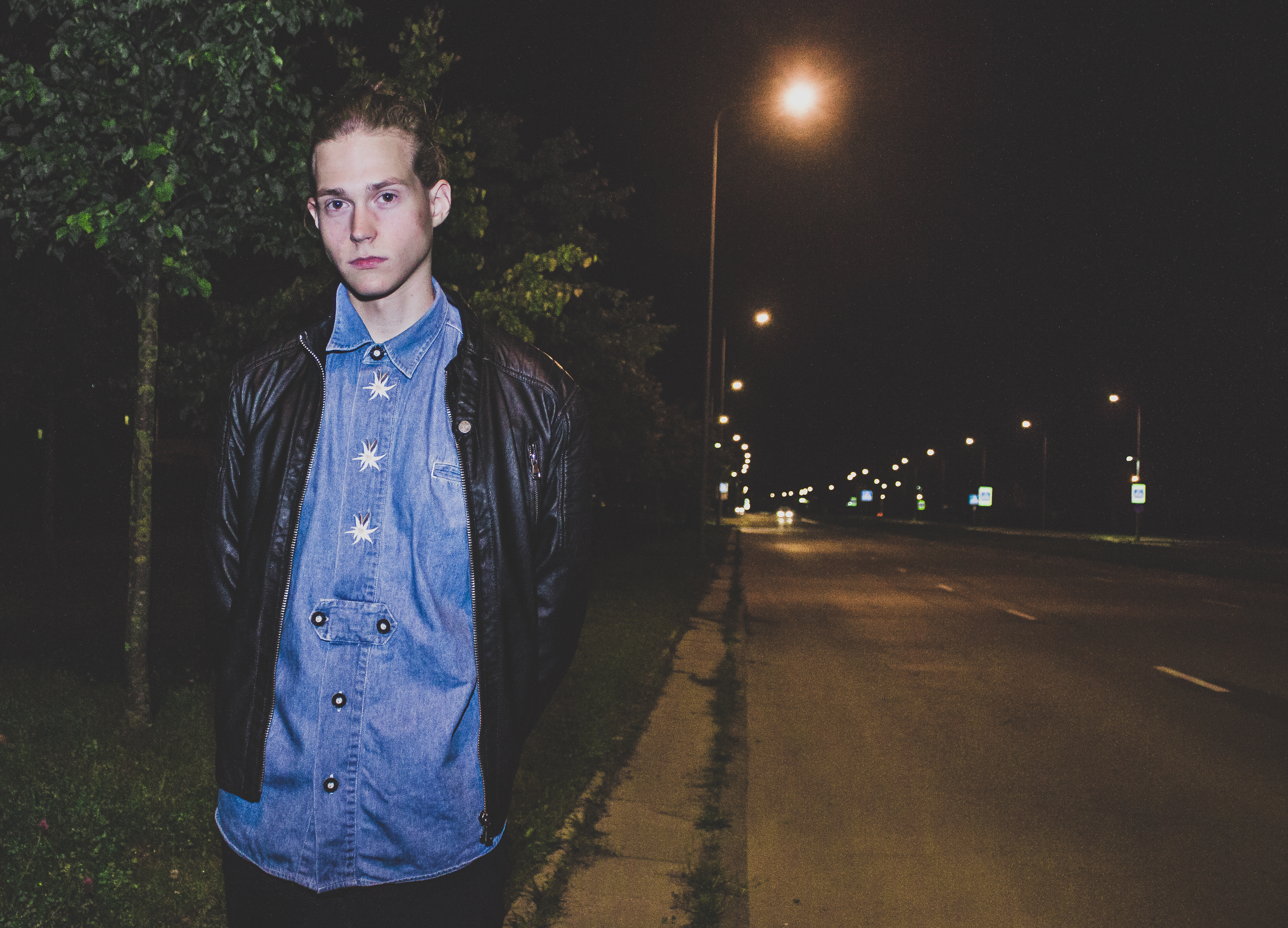 And then the public photo walks would be just again, an open call for anyone who wants to have a walk and take photographs and talk about what they see. And I did quite a few of them. I did it in winter and in spring and then in summer. Starting from winter, when it was -15, with snow and ice. And I was standing there outside the shop which was supposed to be the meeting point, and I was like "there is no way anyone is going to come". But ten people came.
That's pretty good, if it was -15
I know! I expected zero. There was one guy who had a moustache and there were icicles forming by the end. But we had a good time. We walked, and we went to the remains of this townhouse that is in Šilainiai as well, and we walked to some of the places that I had researched and they told me different stories about a side that I didn't know, and those conversations may have been more interesting for me than the actual photographs that we were taking.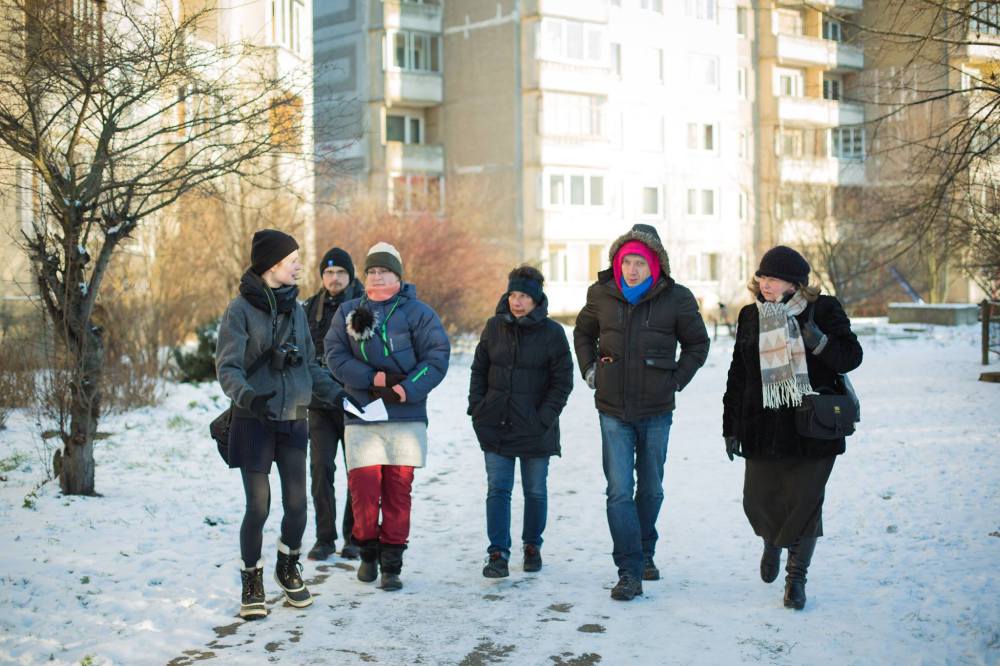 And this year, I've done quite a few of them – I think around nine so far. And they're sort of growing and growing and growing. A lot of people come who are local to Šilainiai; half of them are all general people from Kaunas. But even locals come up to me and say "Evelina, this is so great. I've lived here for twenty years, but I didn't really know this space existed. It's actually really nice that I can come and have a walk here". Finding that even the local people, because people are really used to finishing work, then going home, then anything – if they want to have a walk or spend any free time, they would go to the centre – to the Old Town, Liberty Avenue (Laisvės alėjas), but not really explore the area where they live.
What is the image that people in Kaunas usually have of Šilainiai?
People from Kaunas and other areas think it's a concrete jungle; that's something I hear a lot – and fair enough. Because there's a) nothing happening culturally and b) there's more than 50,000 people, but there's no cultural centre; there are only shops for food – that's it. And then the library is the only non-commercial space to go to – but then it's a library.
It's kind of the edge of the city, isn't it – across the River Neris – so I imagine it would take a while to get to from the centre.
It's twenty minutes.
But it's not a very big city, so it's still relatively peripheral compared to other areas
Yeah. It's the most north-western part of Kaunas. And if you want to travel from Poland to Riga, or from Kaunas to Riga or the seaside, this is the part you would pass through, because that's where the motorway leads. So it's the last stop before you embark on this journey, and at the moment there's an extreme accumulation of shopping centres and commercial things that have sprung up on the edge of Šilainiai. So that's a big problem, and through the walks I would meet a lot of people that are super-creative and really, really interesting.
I found out that there are so many poets living in the area. Philosophers, painters, photographers. And I've just scratched the surface.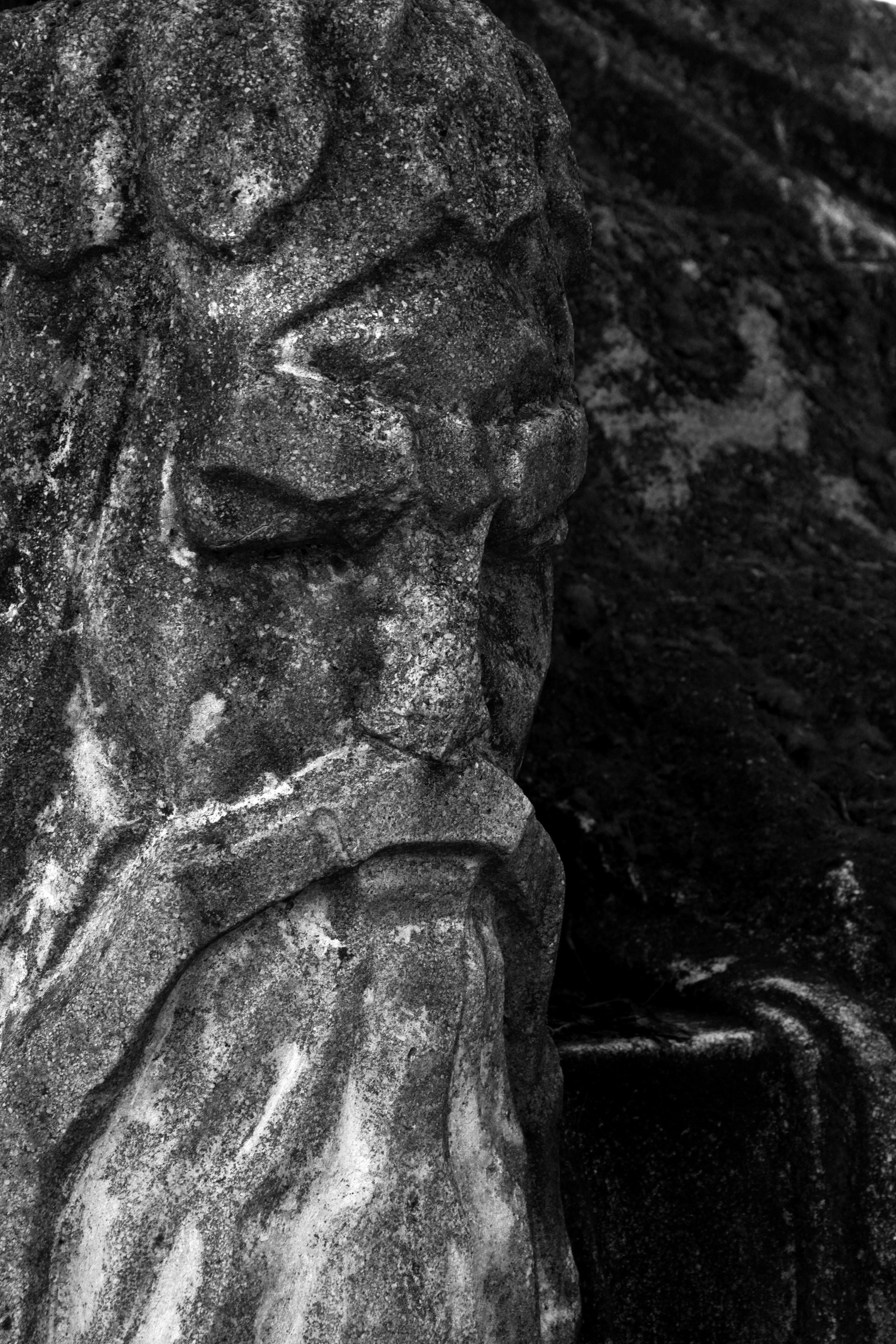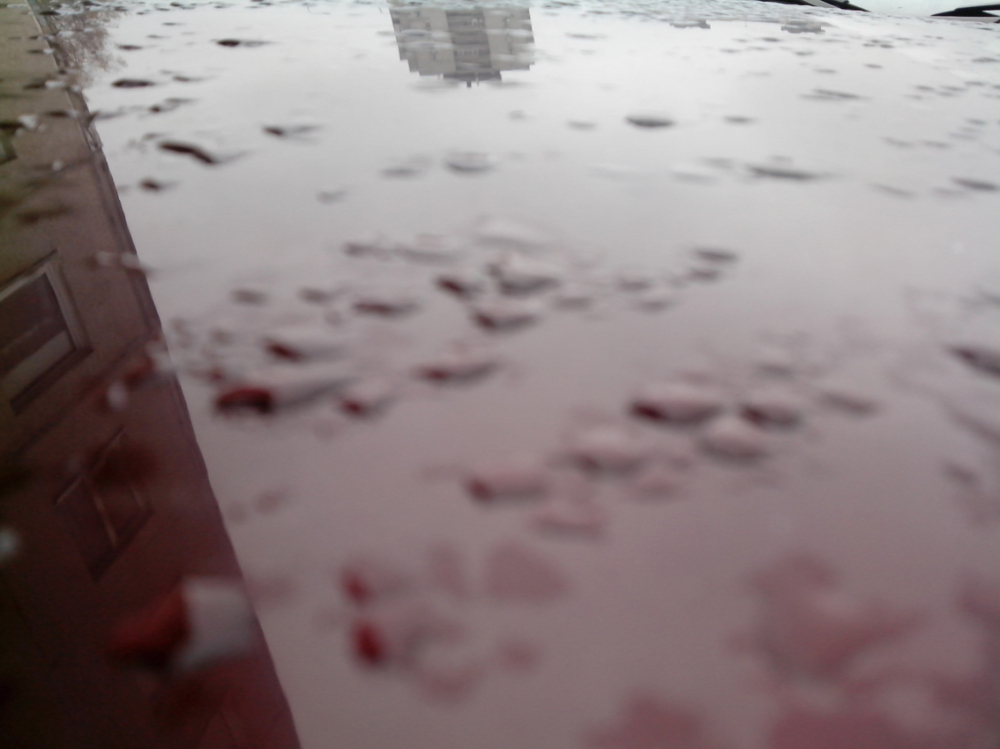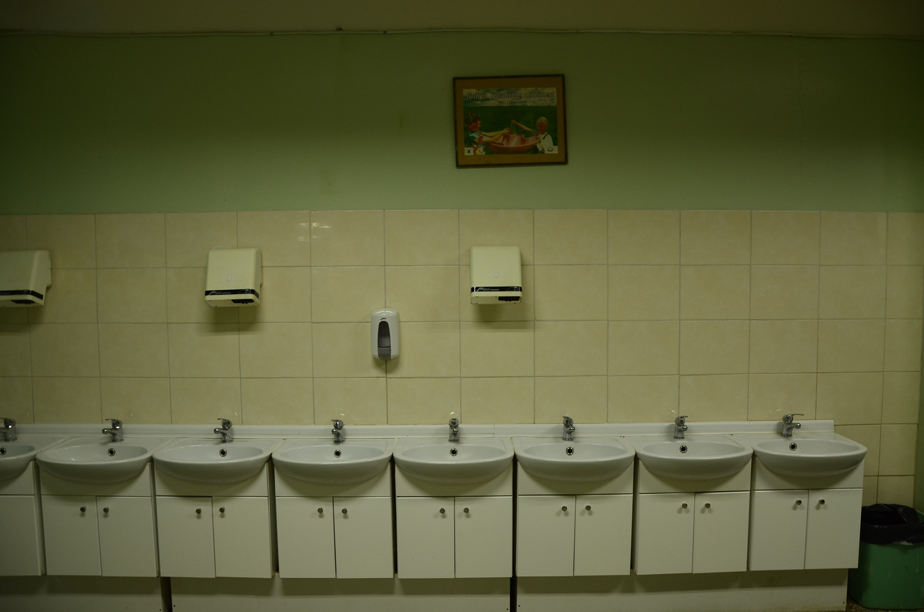 And how did you find out those people were there? I assume you didn't just put out a call for poets?
Through the events that I put on: the photo walks or the exhibition. So the photography part of the project started last year, so I have two things going on at the moment. The photography project started last year and really started the conversation going through photography and the photo walks and the workshops. And then this year I decided to do a mini-residency in Šilainiai. As I'm an artist and I'm inspired by this place, I was really curious to see what other artists would do and find here, if they came from a completely different background; so, starting in July this year, we had an artist coming from Australia, Japan, England, Scotland… and there were around six artists.
And what were the impressions these artists had of Šilainiai? Presumably not being familiar with it before.
They stayed not in a hotel – not in a sort of sterile environment – they stayed with families here, so they experiences what it's really like to live here. Going to the shops and taking out the rubbish and doing all the mundane things that you do, and I found that really important. And what they found – some things I expected, but some things were really surprising. For example, Arata Mori – he's based in Germany, but he's Japanese. His practice is avant-garde cinema, and he came to Šilainiai, and he was really shocked by how green it was. He had not expected so many green spaces and so much nature, and also he could relate to the '80s wallpaper and the feel of the place.
From Japan or from Germany?
From Japan. So he felt that he was back at his grandmother's place.
I wouldn't have expected that.
No, not really. What else? There was Brooke from Australia. She lives in a suburban area of Sydney, and she was really deeply moved by the history that the place has. Within walking distance of Šilainiai is the Ninth Fort.
That's a Holocaust site, isn't it?
Yes. It was used as a Soviet prison, a concentration camp, and then a prison again. The area that Šilainiai was in, it was little villages, and Šilainiai is on a hill, sort of this estate on a hill of 50,000 people and then there was another fort which was used for other purposes. And then just as you go down from the hill, through the [Nazi] occupation there was the Jewish ghetto. And all of these things just mixed up together with this utopian vision built on top, and the culture and the planning, and it was just so much. She found that it was so much that people live within that history. And then there's townhouses where the German army was passing through – a lot of them died. There's a French cemetery in Šilainiai as well.
Would that be because of Napoleon?
Yes, Napoleon – he also passed through. They were actually running back from Moscow, because their efforts had been unsuccessful, and they got really cold and very ill, and they were retreating back, trying to get back to France; however, they were very ill, and a lot of them stayed in the estate that was and still is in Šilainiai, and a lot of them died here. So there's just so much. And passing through, it's so not obvious – it's so well-hidden that even locals who have lived here for many years would not know this. So Brooke Carlson was completely blown away by that. Brooke is a performance artist, and she used quite physical materials and her body to produce work, and as I said before, there's nothing happening in Šilainiai – nothing has ever happened to do with contemporary art or other art practices or dance, for example, or music. So it was very unusual to see someone lying in the playground that would be a basketball field and drawing with chalk for half an hour – that's quite unusual. But it gets people talking and because artists are working in public spaces, there was not a studio yet, it makes these brilliant conversations happen. Francis Olvez-Wilshaw – his practice was sculpture. And he really liked the objects that are spaced out throughout Šilainiai and are being taken over by nature.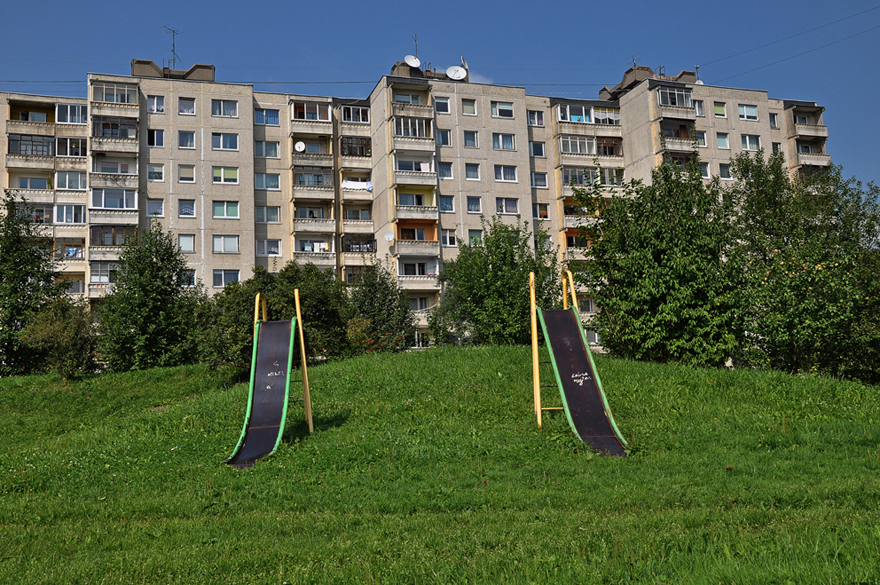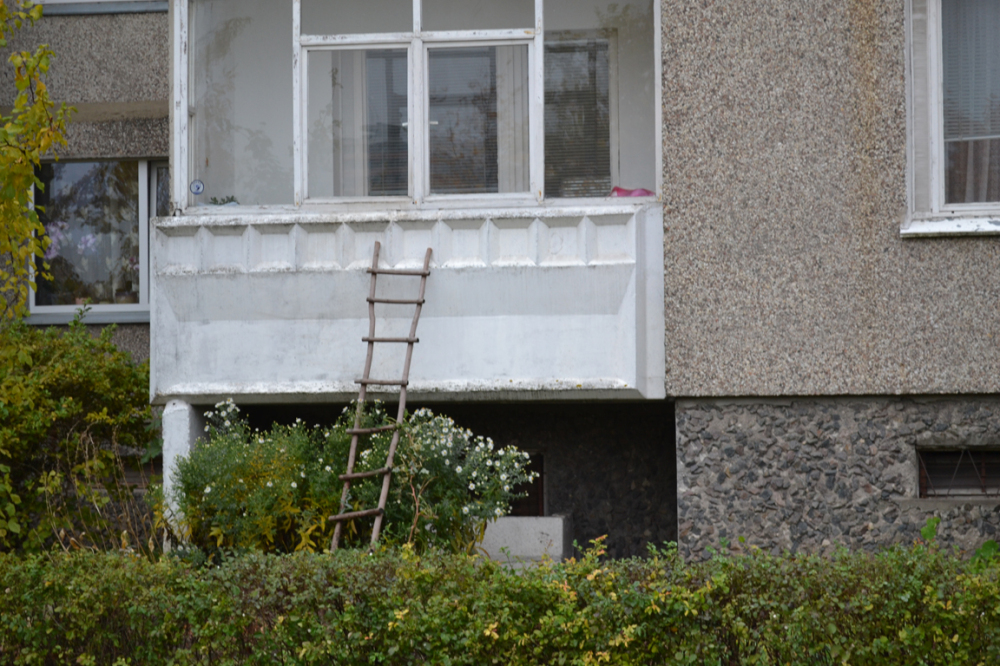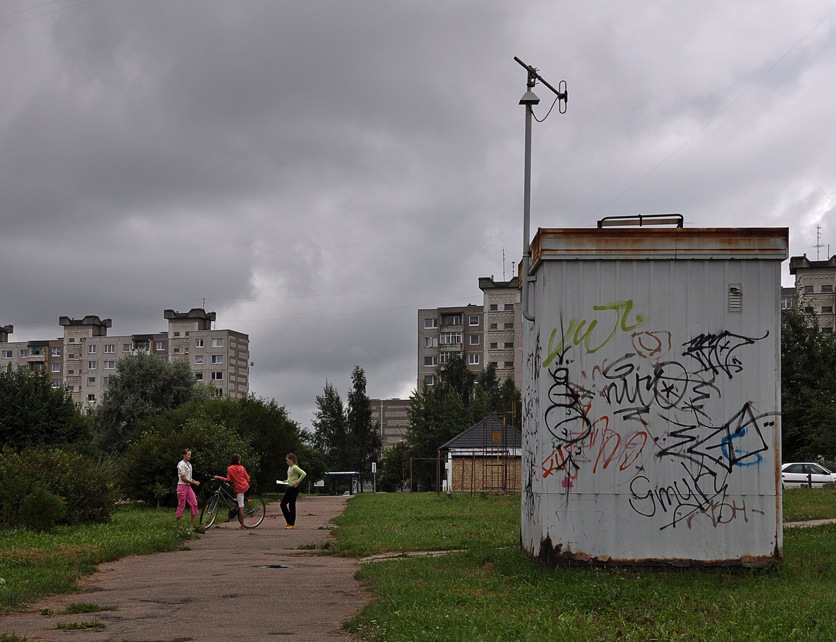 Objects?
For example, you'd walk through Šilainiai and you'd see some concrete slabs, put one on top of another in a weird composition, or a metal structure, but you're not sure what it is. It was meant to be a children's climbing frame, but it changed so much, you don't know what it is. So he really liked these objects that are related to his practice. And also the public spaces, that are used in a very different way to how they are used in England, where he's from. The Lake Twins – identical twin ladies who stayed here for two weeks. They did photo walks to start with, just organically – that was quite good for their practice. And they loved the repetition here; they loved the colours. They found a lot of colours here, even though, coming through you would say it's grey, grey, different shades of grey – they found a lot of colours. They found this terracotta orange that they used in their work; that was part of the building.
I found out there's one painter living in Šilainiai called Milda Gailiūtė. She not only lives in Šilainiai, she also has a studio in a garage – really basic, but you know, an onsite studio. And she paints these huge monumental pieces, canvases, that are two metres by a metre and a half – something like that. And nobody knows that she's here. So I really loved the way she approaches the site, the site is very important to her. So I said to her "Milda, you've lived here all your life, and you paint location-based works; have you never tried to engage with the site where you're based – with Šilainiai?" And she said that she felt it was too close for comfort – too personal, maybe.
Not that she felt there wasn't material there, that is wasn't worth painting?
It was maybe too sharp. Is that the right word to use?
Too immediate, perhaps?
Too immediate, yeah, exactly. But I spoke to her for a while and I explained the project, and she said "you know, I've been thinking about this for a while and I didn't have the opportunity, and I think I'm going to try to deal with the site now and see what kind of work comes through". And she did, and it was really brilliant. We went on the roof of a building and took some photographs, and she used those photographs to produce a series of paintings. So that was really nice to initiate – I wouldn't say inspire, but to sort of give a pretext to do something.
I was kind of interested in what you said about the planning of the district, because from what you've said about your childhood, it seems it was an area perfectly designed in many ways for kids – and actually other people I know who have grown up in similar developments across the Baltics – you know, '70s and '80s – have said similar things: that it's kind of wonderful when you're a kid. But when you're talking about planning for adults – there's basically nothing to do, apart from a few shops. Would you say it's fundamentally a well-designed district? What's your impression having worked there?
Well, I was very lucky… Because I was able to contact and actually meet with the original architect. His project won the competition from Moscow, and that project was basically implemented in Šilainiai. He showed me the original drawings, and his visualisation of the place, how he imagined it was going to look back in the '70s. And he talked through them as well. His name was Saulius Lukošius and his vision was very modern, very progressive, very – I would say – 21st century.
In what sense? What would you describe as being progressive and so on about it?

Well, he really thought about the people living there, he really thought about the community and functoning as one; he really thought about safety. So for example, starting with the planning with the area – things like circular shapes for the children, not having to be in contact with cars. Cars being separated. The plan was that there would be these roads that would go deeper, and above them there would be these bridges, so you wouldn't have to cross the road. Parking spaces would be planned out.
There were supposed to be quite a few culture centres, there were supposed to be four swimming pools, there were supposed to be four cinemas. However, when the plan was approved and the building process had already started, the plan started to change, because they were told they had to change it: they had to save materials – for example, pipes – they had to start building buildings closer together; they needed to build taller buildings. So if the original plan for a five-storey building, it became a nine-storey building. Again, they had to save so much material. The whole district is divided into seven parts; there were supposed to be twelve parts originally. They started building the first part first, then the second one, and then so on. Right now, I live in the second part, and there are quite a few things from the original plan that have been done in this area. The first part is even closer to the original plan, but then the further you go – number three, four, five, six, seven – the less of that plan is left.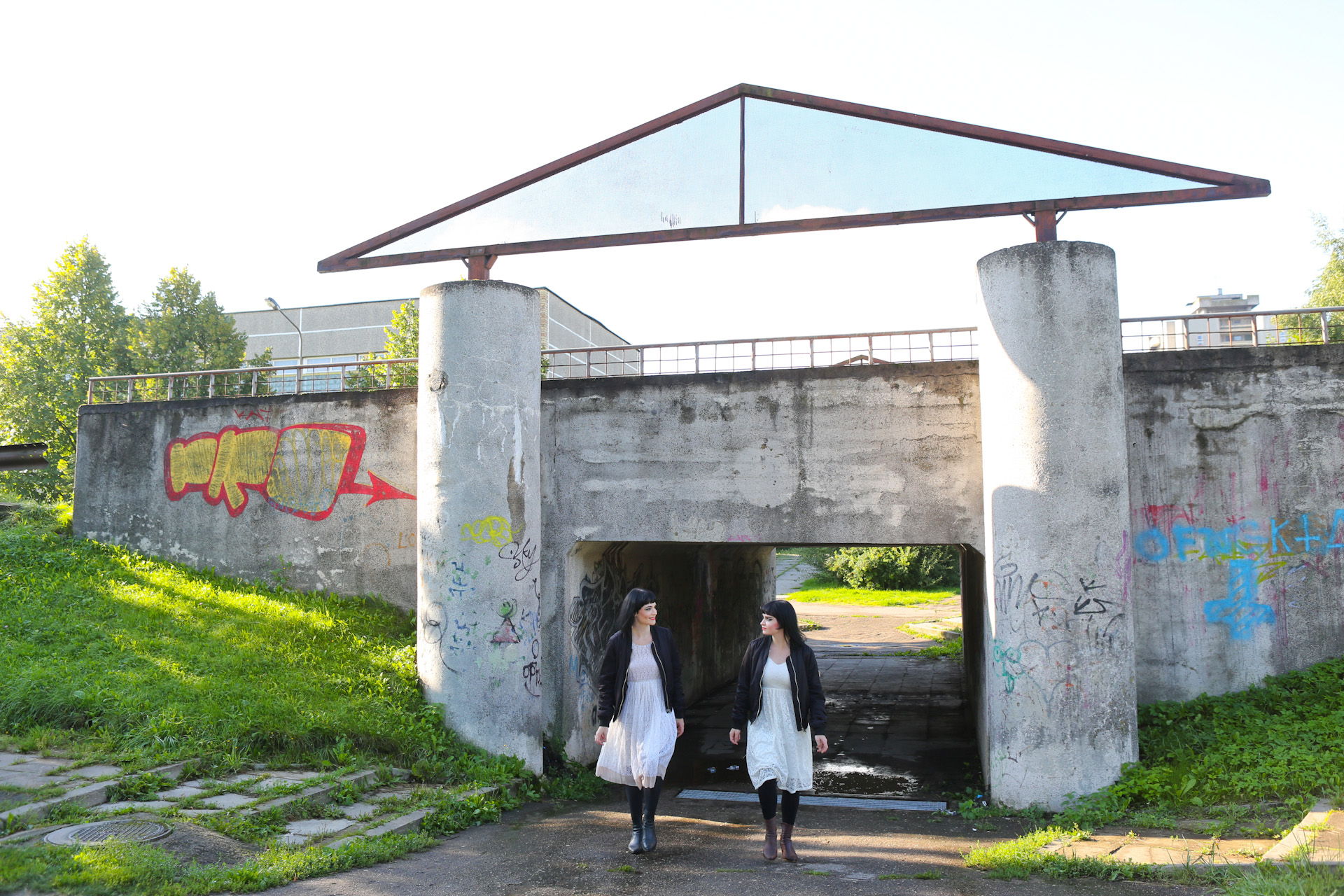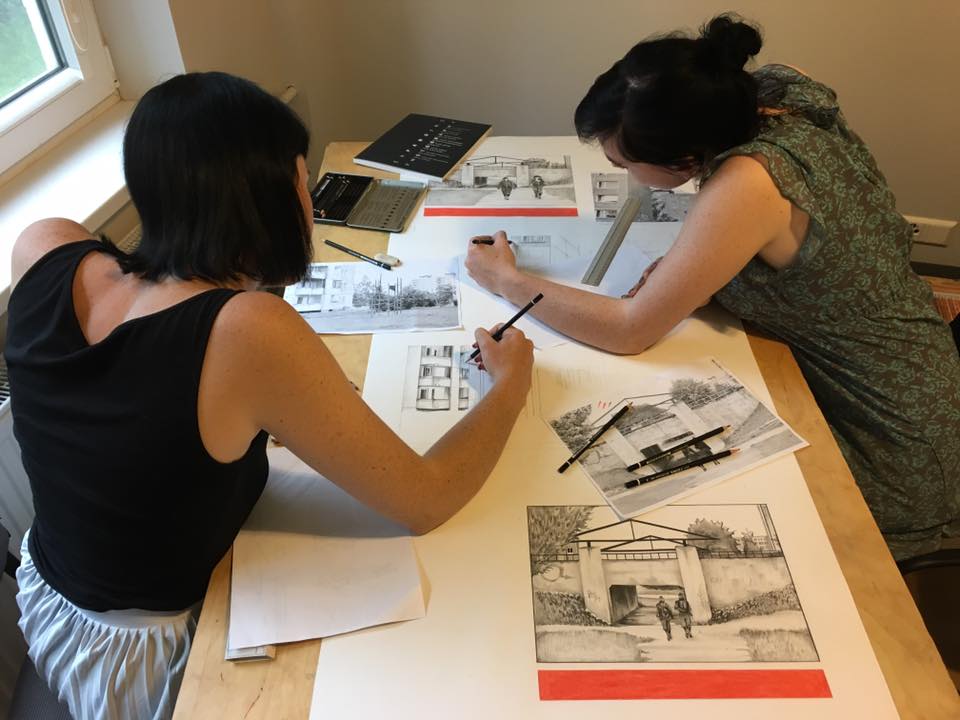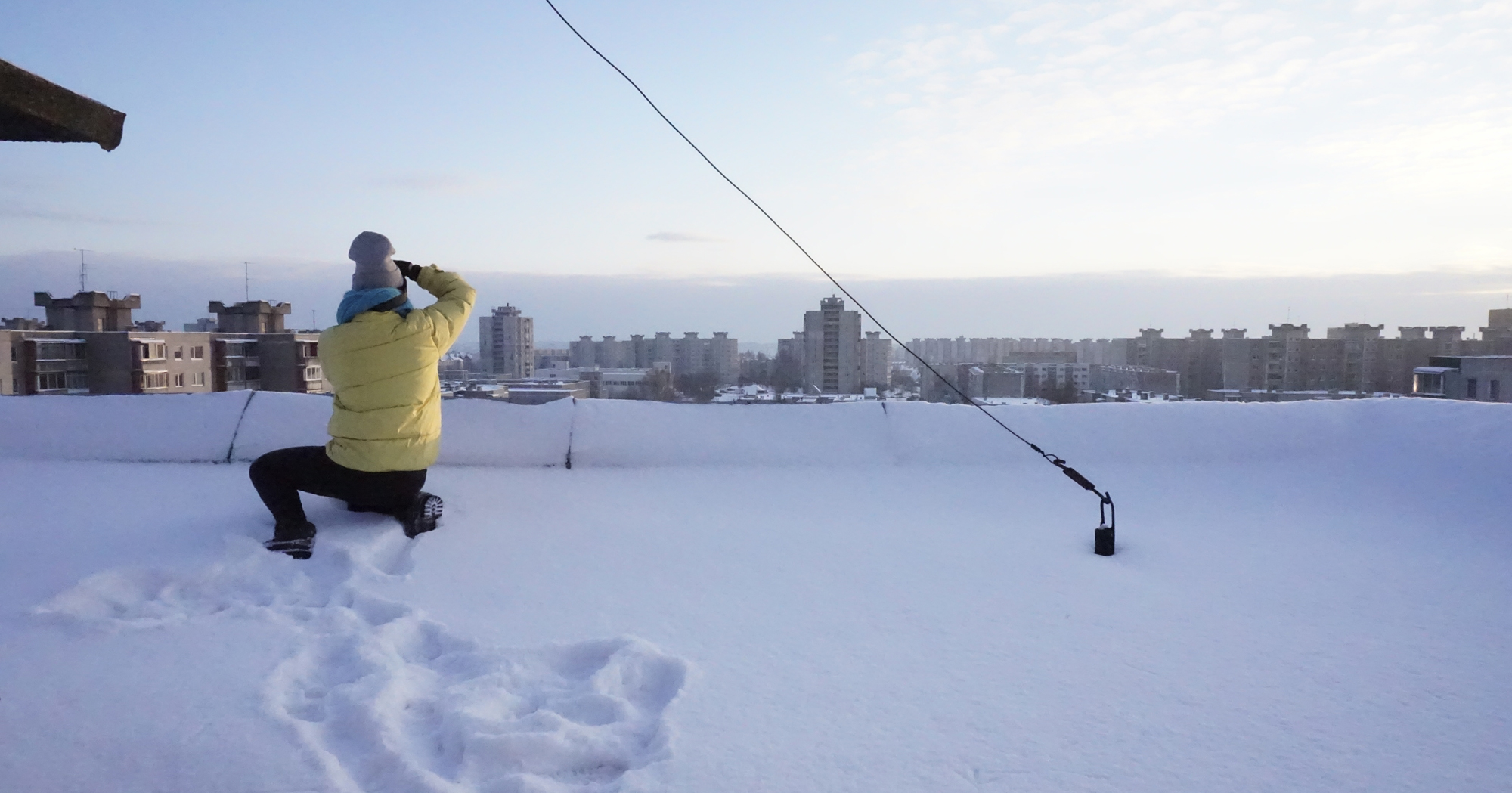 Does the quality go down, then? And how is that expressed, if so?
The builders rushed the buildings. They had to build the buildings as fast as they could, using as little material as they possibly could. So the quality of the building becomes worse and worse, unfortunately, and hence the heating costs in different parts of Šilainiai… the insulation is really bad in winter. We were doing some work in our flat this year and we noticed some holes – that there's air coming out from outside into the flat.
Pretty bad in a Lithuanian winter.
Yes (laughs). It should start tomorrow or the day after.
But still, it's a real shame that that vision that was originally there that was really great, that was really really good – got changed so many times. So four swimming pools – we have only one. We have no culture centre. We have no cinema. Because 1991 happened, and Lithuania gained its freedom – which was great, which was fantastic, for many reasons. However, everything stopped.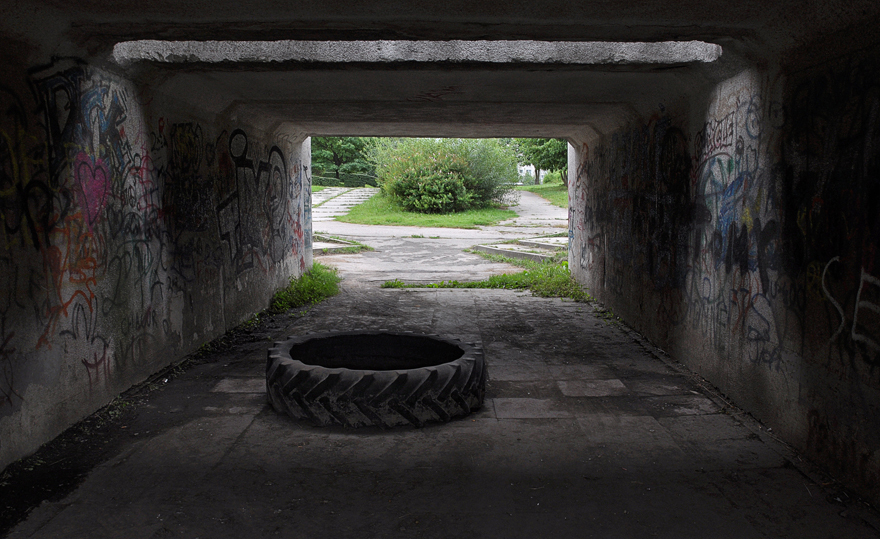 So the project wasn't finished in 1991?
No, it was not.
I was interested when you said that when you looked in the state archives in Vilnius, there were such a small number of images of Šilainiai. This is something I've definitely noticed in Latvia, where I've spent a lot of time as well – things that are associated with the Soviet period, regardless of their individual qualities, are often just written off – it's like "well, we want to forget about that", even if they're not necessarily pro-Soviet. Do you think that's the case with Šilainiai – just "let's put it behind us".
I would agree with you on this point. Not everyone thinks like this, but a lot of people do. Even when I talk to some really young architects, they say "just knock the whole place down". It's really awful. I grew up there and I know how it is. And even the architect himself, when I talked to him and asked him and said "I would love you to come to Šilainiai and show me different places that worked". He was not willing to do that. He said "well, I don't think I did do a good job."
Although it sounds like his design wasn't really followed, from what you've told me.
No, exactly. He said "people probably hate me, and they're going to throw things at me". That's what he basically said. And I said, "well, no, because I'm holding in my hand these original visions of yours that completely were gone by the time they reached Area No. 7". If somebody else knew about this, I'm sure they would see the whole area in a different light. But again, I think, this conversation only happened for the first time in 31 years, and a lot of that archive material generally, like you say, it's chucked or it's destroyed; either yes, because we want to destroy it because maybe there's some sensitive information that we don't want to share because we don't know whose hands are going to get it or because we want to write our own history, we want to write new history and this history is – not painful to look at – but just we want to forget about or we want to start afresh. Also, we don't have anywhere to keep it. That's the three things that I mainly had.
However, there are other people and there's a really fresh new movement, I feel that is happening right now – maybe from my generation, who grew up, and who have seen Western examples of how to deal with history, and that all parts of history are important, and we want to – because we were not… I don't know, I was talking to some people about trauma, and different traumatic experiences; maybe we're the first ones who do not have those really strong traumatic experiences from that history, so maybe we're just one step away and we're looking from a slightly different angle, so maybe we're in a good position to start talking about this, and start saving what is left, or looking at it. Even starting the conversation is a really big thing at this point.
Where do you see the project going in the future?
I would like to continue working with the community, through photography and through artists' residence. I feel very passionately about the lack of that cultural space in Šilainiai. My dream would be for that space to happen and to use the local infrastructure and spaces that are already here; there doesn't need to be anything new. There are a lot of very, very talented and very hard-working young people, and just to bring them together, and make something together.
And what do you think the future holds for that area? Not necessarily what you want, but what do you think the future's going to bring?
It's a tough one. I would say: it sounds very cheesy, but we're making it right now. It's really in the process and it depends on a lot of choices, choices by the local council and the local municipality and the Lithuanian plan for these sort of areas in general. Yes, there are not very nice trends happening – you know, drug dealers moving into the estate, and situations like young people setting themselves on fire and jumping off balconies. So it's becoming a little bit urgent, and it could go either way right now.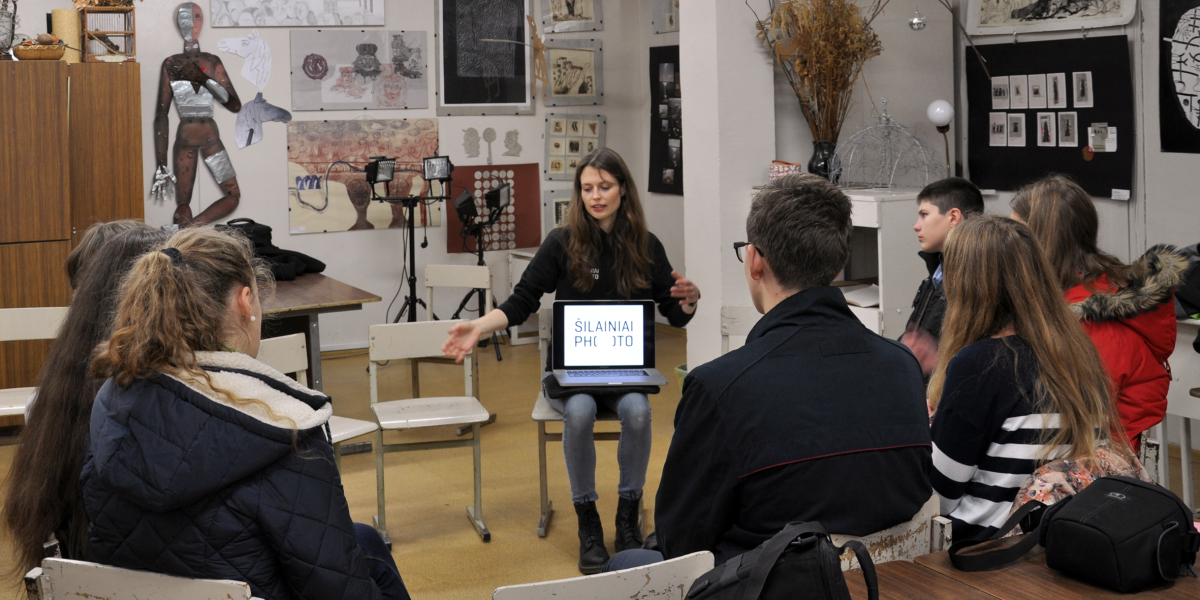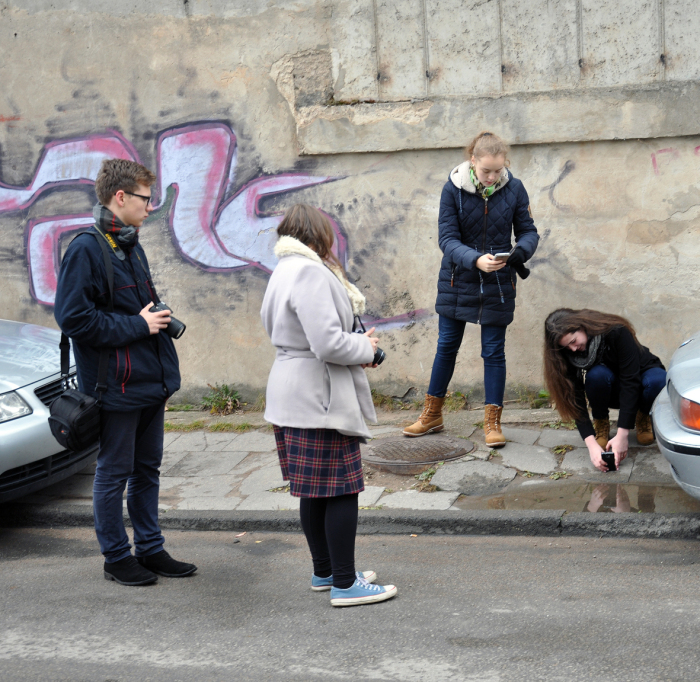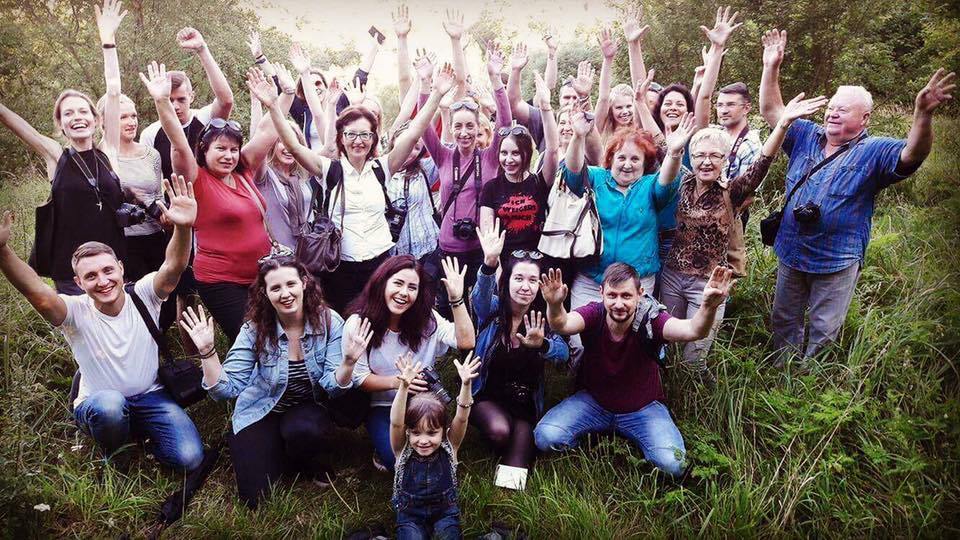 You can find out more about Evelina's photo walks and photographic projects about Šilainiai at www.silainiaiphoto.com. The website for the residency and project as a whole can be viewed at www.silainiaiproject.com
Header image – Humans of Šilainiai (Tadas Šimkus) by Eitvydas Kinaitis, 2016
© Deep Baltic 2016. All rights reserved.
Like what Deep Baltic does? Please consider making a monthly donation – help support our writers and in-depth coverage of Estonia, Latvia and Lithuania. Find out more at our Patreon page.