Although it's still technically autumn for another three weeks, snow is already falling in the Baltic states. But this specially-chosen autumnal mix of songs from classic and contemporary Estonian films from Maarja Merivoo-Parro will keep the winter at bay, no matter how cold it is outside.
---
Autumn in the Baltics is a beautiful experience – from the elaborate cloud designs and cutting breeze of sunny September to the shades of grey and scent of decay in October, all the way up to November with its eternity of dimming. Cynics might say that the autumn here is just a fall into the first trimester of a collective pregnancy that unites people in their nine month expectation of a new summer. I say it's more than that.
Look out any window or better yet, step outside and have it surround you, lose the prejudice and join me in my lifelong belief that autumn can best be described as a feeling that anything is possible. The music I've chosen can be your soundtrack; it already knows how to do that because all the songs I'm offering here have been used in classic pieces of Estonian cinema, old and new.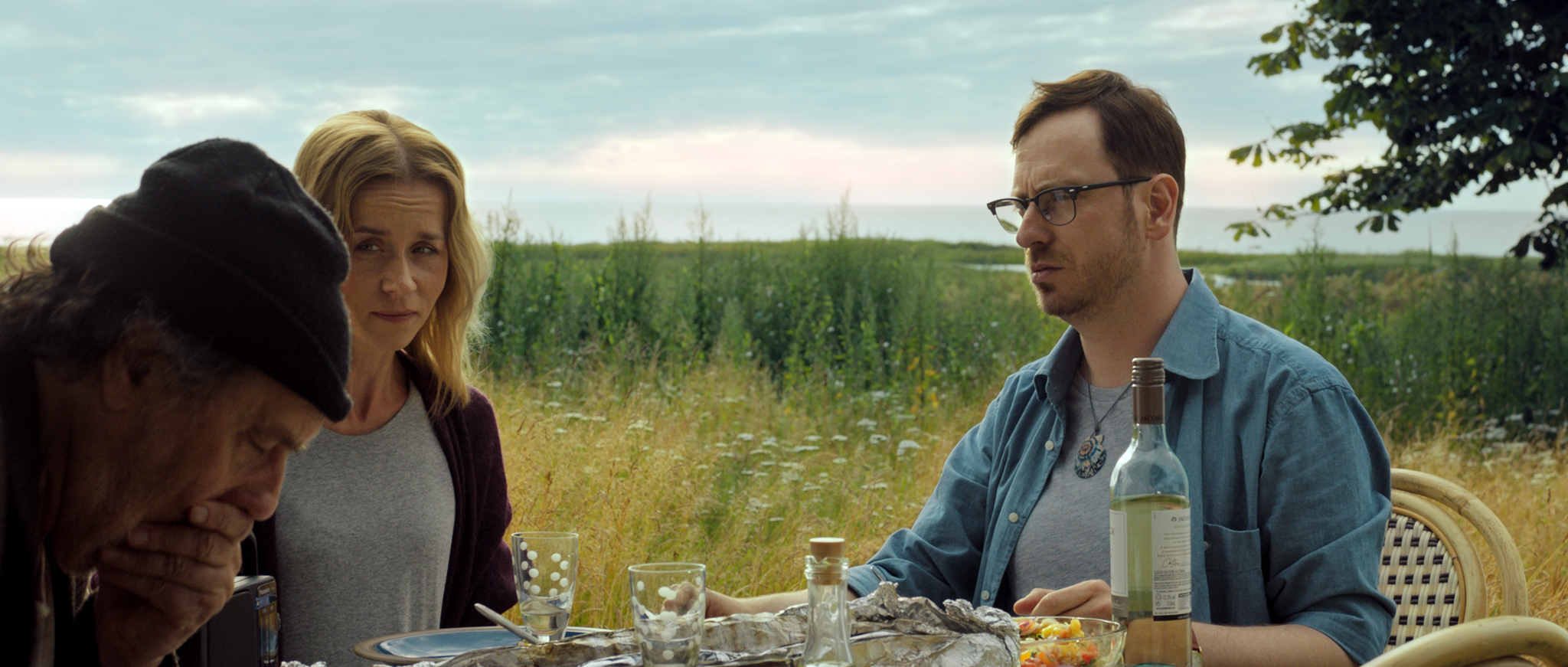 ---
Mart Avi – Seasons Have Changed
The Man Who Looks Like Me (2017) is a brand-new film zooming in on the relationship of a forgotten jazz musician and his son, an undervalued music critic, who find themselves orbiting around the same free-spirited psychotherapist. If you're young, you'll laugh your head off; if you have some life experience under your belt, you might weep. If you like music, this one's a keeper, because it features many a song from Estonian pop history and doesn't shy away from the recent mysterious niche artefact Mart Avi, who makes industrial soul folk for the digital age.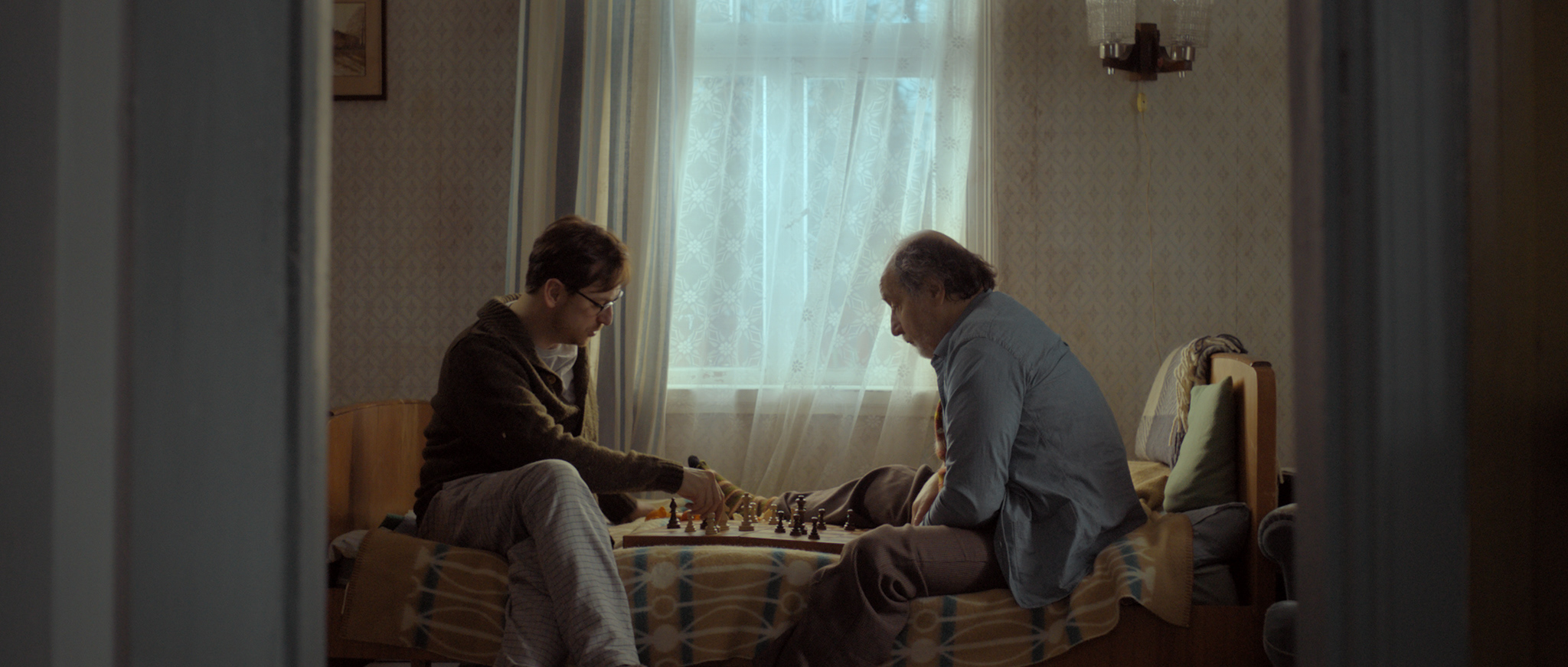 We happened to take a seminar together at university and I was looking forward to getting a glimpse into how his mind works, but he never said much and instead spent most of his time listening. That's what he seems to do in his music as well – listen. "Seasons Have Changed" comes from Mart Avi's second solo LP Rogue Wave (2016).
The specified player does not exist.
Sven Grünberg – Ball
Sven Grünberg – Nimetu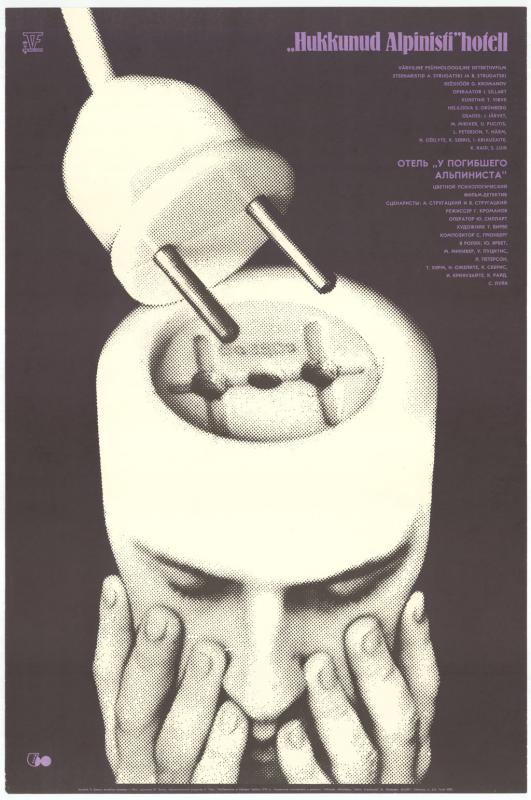 At first, Arvo Pärt was supposed to write the music for Dead Mountaineer's Hotel (1979), a rare Soviet sci-fi drama. It's set in the Alps, with a compelling pan-Baltic cast who have to deal with the sudden arrival of an inquisitive police detective and a possible alien invasion while stuck in a small resort completely isolated from the rest of the world by a freak avalanche. However, Pärt had to drop the project because he was awaiting emigration. The next renowned composer who was assigned to take over didn't get any work done because his celebrations over landing the job took on a life of its own and resulted in an oversized "lost weekend" of sorts, giving his assistant, young prog rocker Sven Grünberg not only the chance to step up, but unprecedented freedom to create, since everything was already overdue.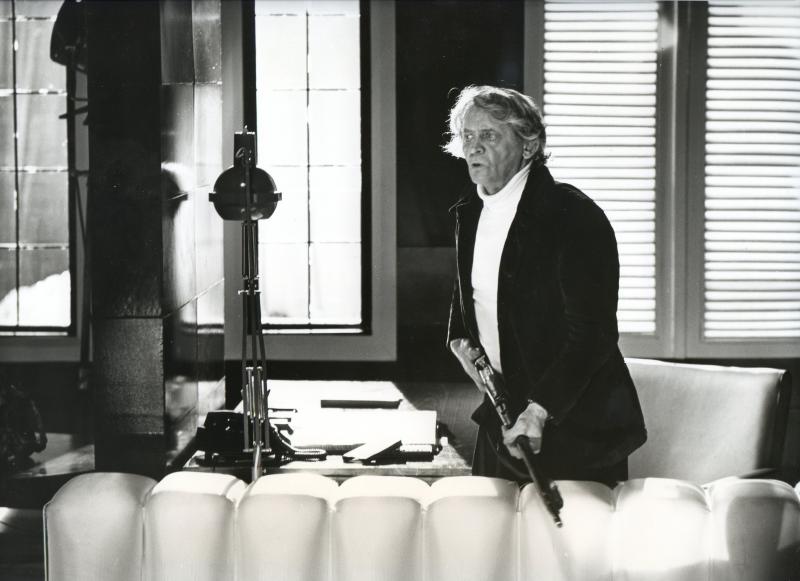 The tiny budget only allotted him a few precious moments with an EMS Synth 100 in Moscow, and even then what he created almost got barred by Soviet censors, who were convinced that "Ball" was a lesser-known track by Pink Floyd.
The film and its soundtrack became iconic, and less than a decade later Grünberg was propositioned to star in a documentary to explore his creative spirit. He agreed, but turned the project from a regular talking-head format into Estonia's first Buddhist road-movie. It is shot in Tibet, where he can be seen singing on mountain tops and wrestling a naked lady in a stream. The soundtrack to this film, Songs of Milarepa, is equally legendary and deserves a listen.

The specified player does not exist.
The specified player does not exist.
Anne Maasik
–
Rändaja Õhtulaul
Mankind's wanderlust has resulted in new names for our species, such as
homo migrans
(travelling man) and
homo viator
(man of the road). Every culture has at least one epic character who roams about creating new meanings for themselves and others. In Estonian literature, it's
Toomas Nipernaadi
, who walks from village to village during the sunny days and white nights of summer, playing many different roles and touching the lives of everyone he meets 
–
 especially the ladies. When the cold rolls in, Nipernaadi's wife tracks him down and takes him back to the city, where he spends the winter months writing about the people and places he's seen and how he's "a bride to the roads that sing at night".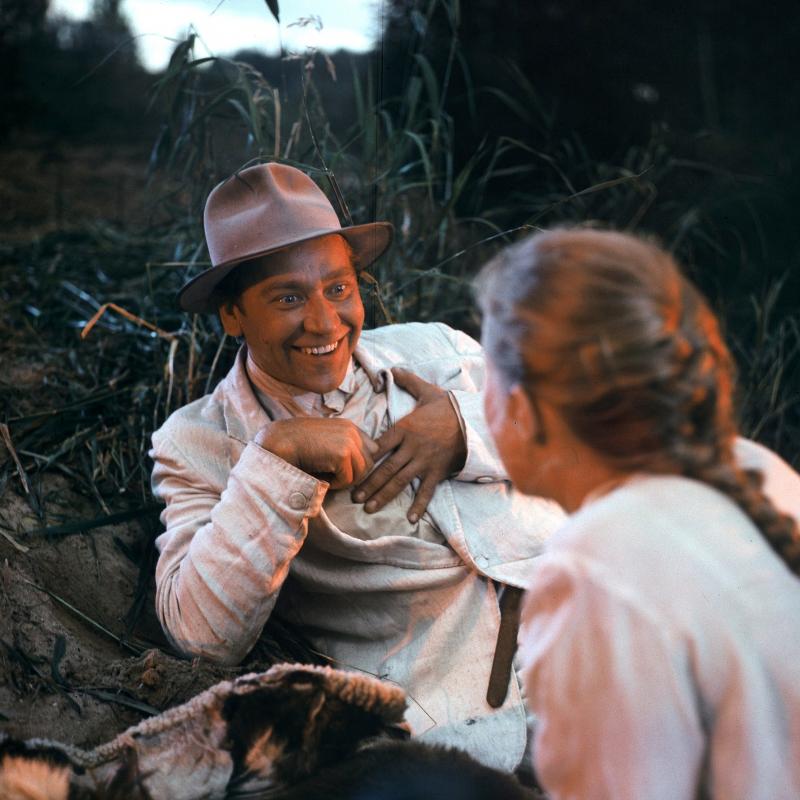 This last bit is written by poet Ernst Enno. His "Rändaja Õhtulaul" charmed actor-singer Anne Maasik to forge a folk track out of it. After being used in the 1983 feature Nipernaadi it became forever tied to the story, as well as a legendary piece of music in and of itself. So legendary, in fact, that it was involved in a public scandal some ten years ago, when it was used in a vodka commercial against Anne Maasik's will.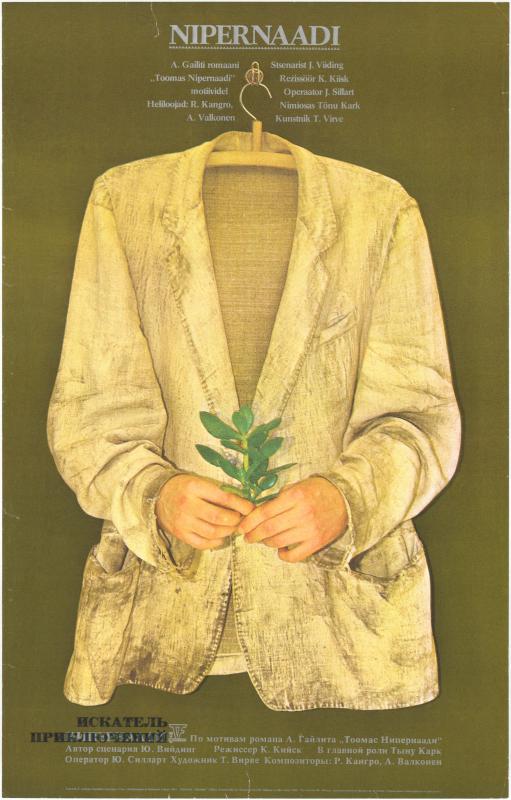 The specified player does not exist.
Virmalised – Naer
Lasnamäe
 is one of those classic grey Soviet block districts on the edge of Tallinn and might seem like an endless maze of dead concrete separated by patches of wasteland. However, as a former insider, I know it can be experienced as a citadel of hearths amid lush greenery. The truth is somewhere in between and Veiko Õunpuu's
Autumn Ball
(2007) can be argued to showcase both extremes. The former in a more explicit manner and the latter… well, it's in there too.
Using the song "Naer" ("Laughter") in the movie helped bring a new generation of listeners to the long lost band
Virmalised
("Northern Lights"), once tagged the Estonian Beatles. They were active in the 1960s and 1970s and were rumoured to have been targeted by the KGB – in the Soviet Union, rock'n'roll was non grata. The author of the song and leader of the band Toivo Kurmet managed to start a new life in Sweden and returned only after Estonia was free again. Kurmet had plans to get the gang together, but made some bad business decisions and ended up in prison. He passed away before witnessing his music's renaissance via the film soundtrack, but luckily brother Ülo on drums and vocalist Jaak Joala were still alive at the time of the film's release.
The specified player does not exist.
Peeter Tooma – Prostituudi Laul
It's quite an achievement to make a film in Soviet Estonia and get away with an original soundtrack with lyrics about how violence loves freedom, how we're all enslaved and that one should always hold on to one's dagger in case there comes a time to cut the shackles binding us. This is perhaps one of the reasons the historical adventure drama
Viimne Reliikvia
("The Last Relic"), set in the 16th century, became an instant legend in 1969, with not only the songs but also the dialogue gaining an almost proverb-like status.
However, Soviet censorship did alter the plotline somewhat – not only from Eduard Bornhöhe's 1893 novel on which it was based, but also from actual history itself. For example, the film casts Catholic monks and nuns as the personification of evil and presents a peasant uprising destroy the
Pirita monastery
, when in fact it (one of the world's largest Bridgettine monasteries; you can visit the ruins) was destroyed by Russian troops under the command of Ivan the Terrible.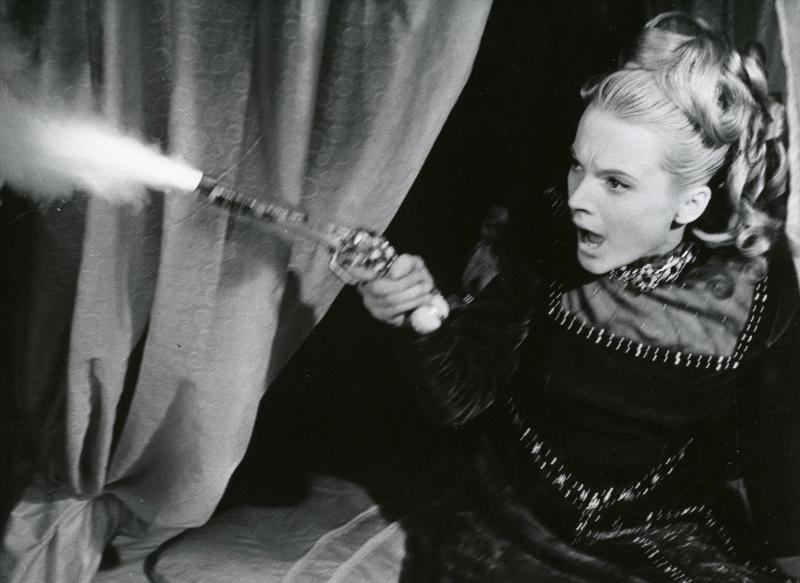 Despite all the politics, some war and the occasional literal and/or metaphorical backstabbing, the film has a light-heartedness to it, because its main protagonists are two beautiful young people who really should not fall in love, but alas, of course, they do. This strong romantic undercurrent also touched the music written by father and son duo Uno and Tõnu Naissoo. Tõnu is still active in music and has quite a following in Japan.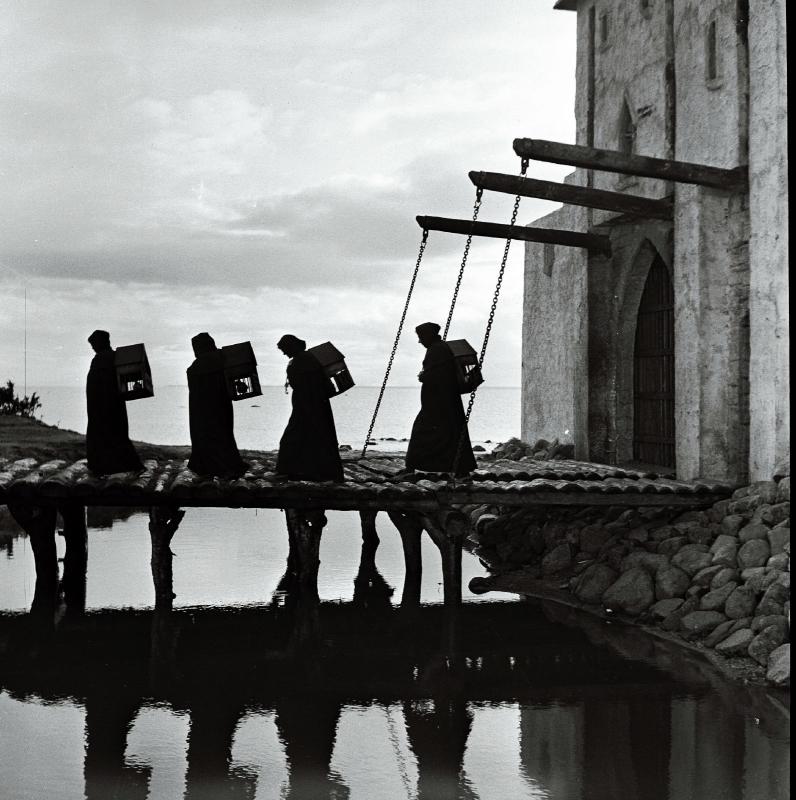 The specified player does not exist.
Sõnajalg – Tulge Kõik [from the film Kormoranid]
The double twin husband-and-wife quartet Sõnajalg (which means "fern", but is also their last name) can be best described as a group of human panpipes. They rose to prominence during the religious fervour that took Estonia by storm at the end of the 1980s and the beginning of the 1990s. Many people started rediscovering faith and spirituality after Soviet discriminatory policies unraveled.
Twin sisters Siiri and Viivi, along with their husbands Andres and Oleg Sõnajalg, started a Christian pop group armed with a production team and unmatchable energy, all of which facilitated their takeover of the local pop scene and made them a global phenomenon – at least among the Estonian diaspora. The power of their worship marks the end of an era and is the stuff of legend, which is why it has been used in a number of Estonian films and TV series.

The specified player does not exist.
---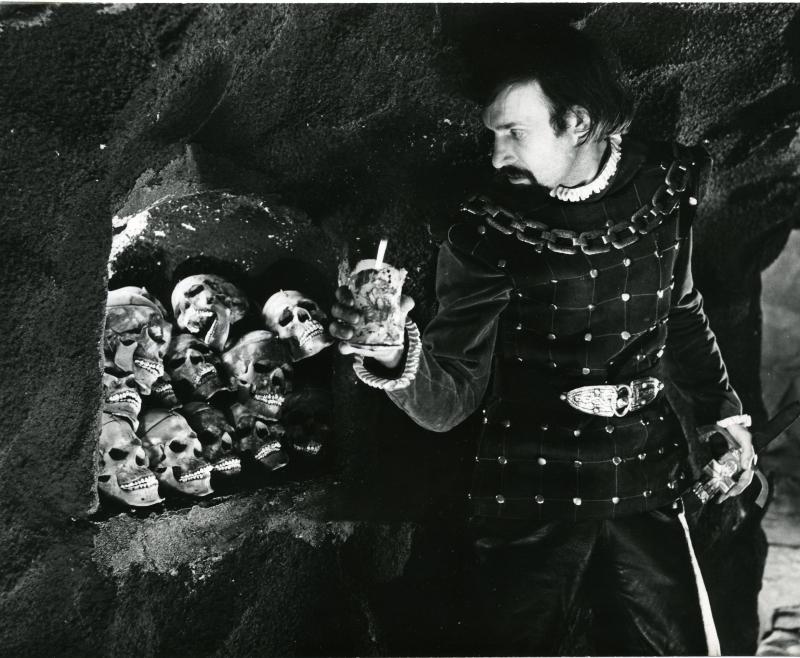 ---
Maarja Merivoo-Parro works as executive editor at Estonia's pre-eminent music station, Raadio 2, and also has her own show on Latvia's Radio Naba.
All music used with permission of the Estonian Authors' Society
Header image – Estonian Film Institute
Like what Deep Baltic does? Please consider making a monthly donation – help support our writers and in-depth coverage of Estonia, Latvia and Lithuania. Find out more at our Patreon page.
© Deep Baltic 2017. All rights reserved.