by Adam Rang, VORMSI 
Estonia is more than 50% wilderness and takes good care of it. The country ranks 8th globally in a study that measured how well countries protect both human health and the natural ecosystems around them.
That means there are plenty of nature reserves to visit in Estonia, but you are unlikely to stumble across a sauna cabin being built there… unless it's already there due to an historical anomaly.
These cabins on Vorsmi island in the middle of a nature reserve were originally built for border patrol. One cabin was used for accommodating border guards while the other housed a projector that was large enough to light up the coastline.
Since the fall of the Iron Curtain though, patrolling Estonia's western border has  – fortunately  – been less necessary. As a result, both cabins were refurbished and turned into the Vaatetorni guest houses.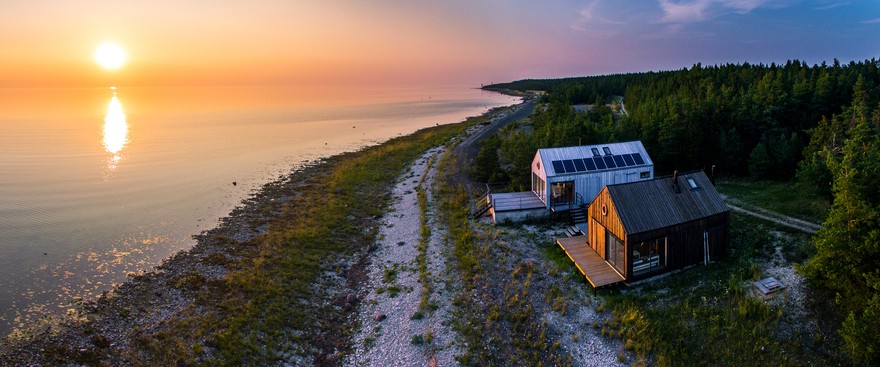 Vormsi island has about 400 inhabitants and is a short ferry ride from Haapsalu on the western coast of the Estonian mainland. You can drive there in winter too when the ice road is open.
After arriving at the ferry port, the owners collected us in an old Soviet military truck with an open top and drove us to the opposite side of the island. The roads are basically a figure of eight, which means that if you get lost then the worst thing that can happen is that you just keep going round the island. The final section to reach Vaatetorni is off-road so you'll need to duck to avoid tree branches while being thrown around in the back of the truck.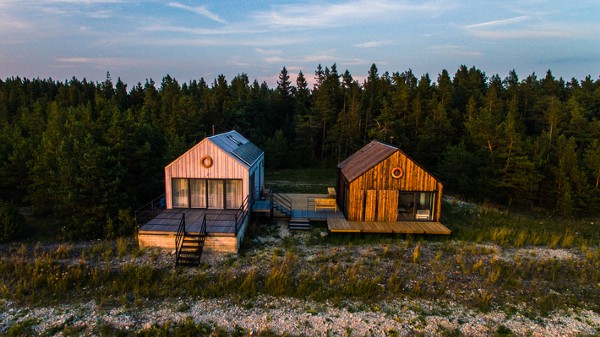 The dark wooden cabin is the sauna house, but you can rent either one or both at the same time.
Both cabins have been refurbished with their environment in mind, using eco-friendly materials and solar panels to provide the power.
The wood-fired sauna is cozy and can comfortably fit about six people. What makes it particularly special though is the ability to run straight into the sea afterwards. Grab some sandals on your way because the stones are quite sharp and you'll need to walk across a lot of them before you can submerge in the water.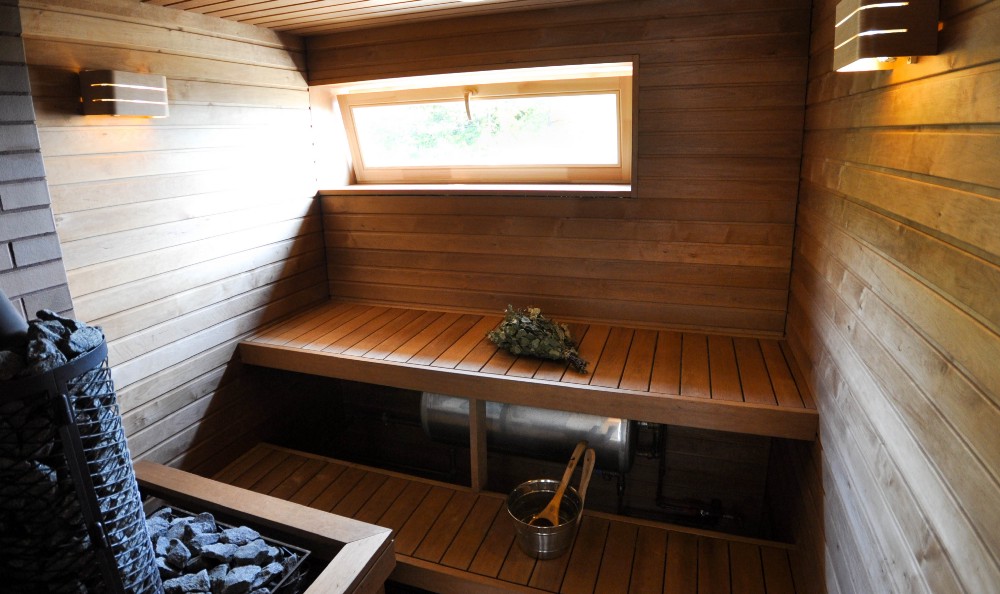 The name Vaatetorni comes from the nearby viewing tower, which is the only other structure for several kilometers. The construction doesn't quite meet modern health and safety standards so if you decide to go up it then it's at your own risk.
Vaatertorni is a great place to enjoy a sauna surrounded by unspoilt nature and beneath a full sky of stars. The owners have done a great job repurposing this border guard station into something far more valuable for Estonia today.
The place is almost perfect. Almost, because there's no WiFi, although plenty of visitors actually appreciate that for reasons I've yet to comprehend…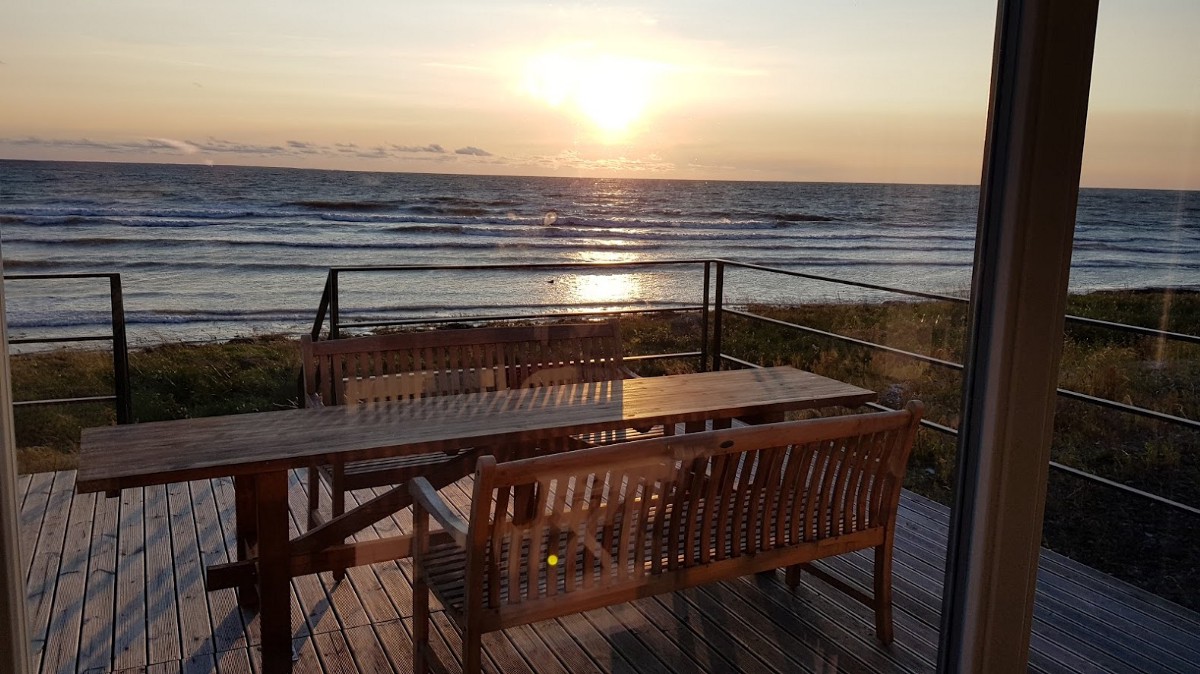 How to visit this sauna
If you'd like to try the sauna cabin at Vaatetorni Guest Houses then contact +372 55 33 333 or info@vaatetorni.ee. Tell them that we said tere.
Here's their website.
---
This article originally appeared on the Estonian Saunas blog 
All photos credit Adam Rang
Like what Deep Baltic does? Please consider making a monthly donation – help support our writers and in-depth coverage of Estonia, Latvia and Lithuania. Find out more at our Patreon page.