by Margriet Lestraden, ZAUBE 
In 1979, I visited Berlin as an art student. For me it was incredible that people were divided by a wall between East and West. The East was a forbidden and mysterious terra incognita. When the Wall fell on 9th November, 1989, I was totally excited. I knew then that I wanted to be part of the historical movements that could be expected now that capitalism and communism would merge, East would meet West, and that big unknown part of the world would open for us Westerners – although at that moment it was not yet clear how it would all develop.
In 1991, the Baltic states regained the independence that they had lost in 1940, and in October 1992, fate invited me to give a lecture on regional museums during the first international meeting organised by the Methodological Institute of Museums in Riga.
I tried to find out more about Latvia, but my only source was the encyclopaedia. There I found a rather confusing text: occupied, occupied, independent, occupied, occupied, independent. It was too confusing for full comprehension.
When I arrived Riga in mid-October, I found heavy snow. The hotels were worse than any I had experienced anywhere in the world. The few dollars I exchanged gave me an embarrassingly huge pile of roubles. Toilet paper was not available but an old lady would provide you with two tiny sheets of ripped-up Russian law books. In Riga, no cars could be found due to an embargo on Ventspils harbour and therefore a lack of fuel. It was the same situation for heating. The conference I attended was limited on fuel and took place in a temperature of 10 degrees, but it went on anyway.
I found a huge energy to rebuild the country, an eagerness to manage the museums in the best possible way now they had been "given back" by Moscow.
When we visited the Minister for Culture, Raimonds Pauls, he told us that culture was not the first priority. The need for roads, hospitals and schools was far bigger. But if we really wanted to help museums in Latvia, he said, could we please give their staff training, training and training.
I came back home to the Netherlands confused. From a country with so little and such an eagerness to rebuild to a country which had so much but was never satisfied.
On returning home, I changed my job. After twelve years working for the Federation of Museums in South Holland, I now had my own consultancy office for museums in "developing countries".
A proposal to provide training for museum staff in Latvia was accepted by the Ministry of Foreign Affairs (MATRA) in the Netherlands, and I came back to Latvia in 1994. I brought with me training material, translated into Latvian since nobody spoke English, a flip chart, a slide projector, a computer, toilet paper, a thick wad of freshly printed dollars – all of these were things not yet obtainable in Latvia.
The first training session was held at a building in Engure that had formerly been used for Soviet co-operative fishery, and which some young people were now trying to transform into a hotel. It was primitive beyond imagination, but the other side of the coin was the enormous zeal, motivation and lust for learning on the part of the "pupils". This was their first chance to interact with western experience and knowledge because, although Latvia had achieved its independence, it was still almost impossible for them to take a trip outside the country or even make an international telephone call, due to the prohibitive expense.
Two more training programmes followed and a study of the country's museum infrastructure was completed. In 1996, eight Latvian museum directors paid a research visit to the Netherlands. It was exciting to accompany the Latvians on their first ever sailing trip (boating had been forbidden during the Soviet times), to the tulip fields, to the very unique Dutch event called Queen's Day, and to a real clog-maker. It was clear that, for them, it was the West that was terra incognita.

Vilhelms Purvītis's birth house – almost a ruin
During one of the museum training courses one of the "students", Vita Rinkeviča, came to me with a question. In the district where she worked as inspector of monuments was a house where Vilhelms Purvītis (1872-1945), the most famous Latvian painter, had been born. Could I help save it? It should be saved, she said, because it was very important for Latvia's identity, since he was the father of Latvian art. The owner, a 92-year-old nephew of Purvītis, wanted to sell it but not to wood speculators – instead, he wanted to make this house a monument for his uncle.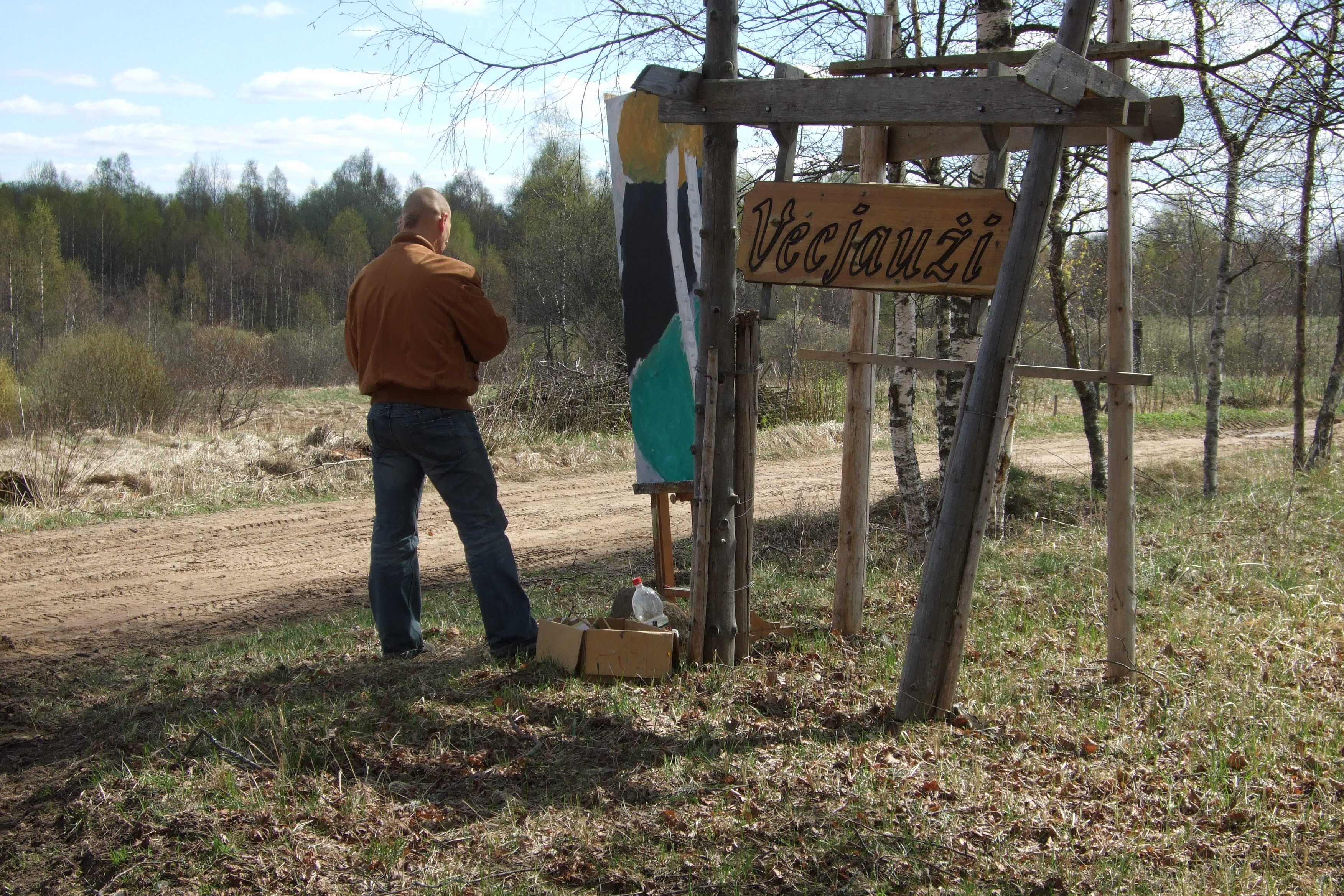 My advice to her was to find sponsors – a new phenomenon in Latvia in 1995 – and I told her how they could be reached. But no one could be found in those early years. Finally, in 1998, in order to save the house from destruction, I bought it. My motivation was compassion. The more I studied the history of Latvia, the more I understood what a traumatic past full of occupation the Latvians had had. Everybody seemed to have exploited the country, and I thought it would be a good idea to give something back for a change.
So I decided it should be a house open to everyone, with the enjoyment of culture and nature as a goal, as well as serving as a memorial to Purvītis. A place where Latvians could meet other Europeans and vice versa, where people could make friends; a place for the exchange of ideas, for learning and good experiences.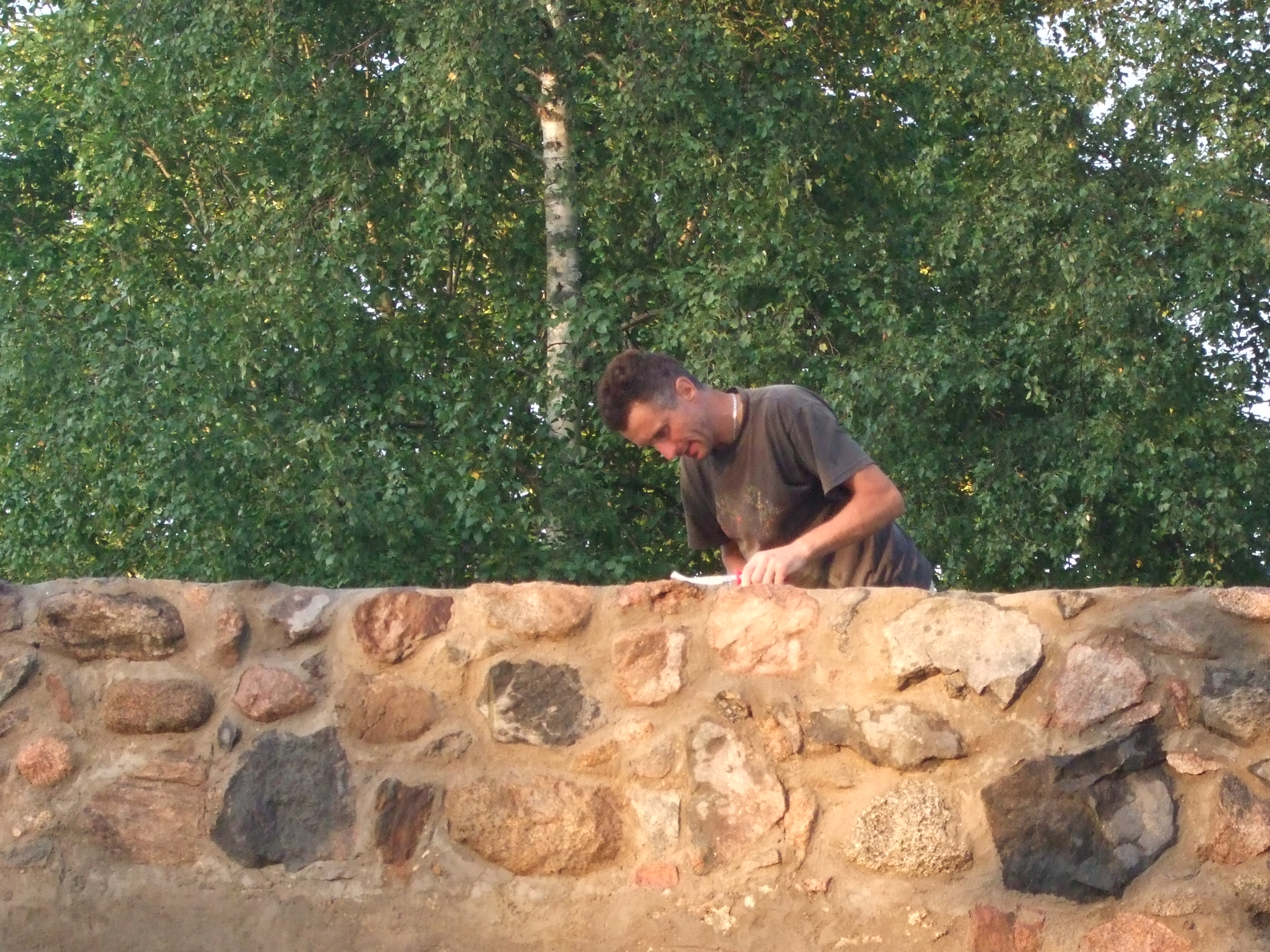 In May 1999, I started the restoration of the main building, the living house. It was an interesting building, having ten rooms and a simple yet ingenious system of wood heating using six stoves and a hollow wall in the centre of the house. The roof had to be replaced with shingles. Electricity had to be put in, as well as the systems for running water and sanitation that would also be required by modern people, as Europeans are no longer used to dry toilets. The house was dirty beyond imagination; there was black smoke everywhere, but a marvellous team of local people helped me out over and over again.
In the meantime, I tried to find information on this famous Purvītis, who was completely unknown to me but who I was building a monument to. It was hard because I could only find some old books in Latvian or Russian. It was only when Latvia celebrated its 800th birthday in 2001 that the Latvian Museum of Art published a standard work in three languages, one of which was English. And then for the first time I understood how eminent, how fundamental, how symbolic for Latvian pride and sense of self-esteem this man was and still is. Every country has its anchors of national pride, and Purvītis belongs to Latvia.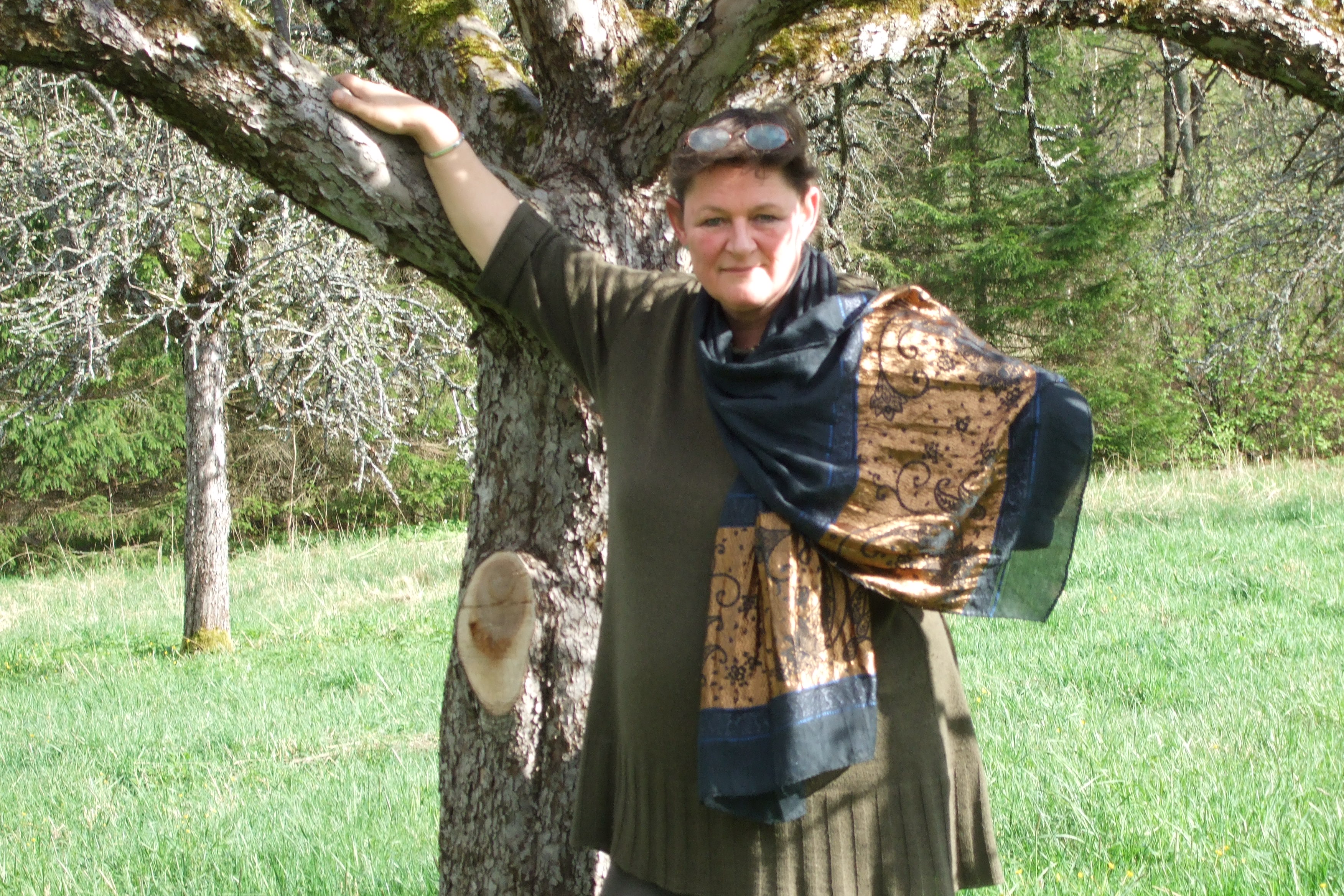 Who was Vilhelms Purvītis?
Vilhelms Purvītis was born in 1872 at the farm of Vecjauži in Jaunpils (now Zaube) district, around 70 kilometres east of Riga, into the family of a miller.
When he was still a child, his family moved to Vitebsk governorate, in modern-day Belarus, and Purvītis attended a local school in Drissa (now Verkhnyadzvinsk). It was here that his artistic abilities were discovered by a drawing teacher, who had studied at the Imperial Academy of Art in St. Petersburg and encouraged Purvītis to apply to do the same.
At the age of eighteen, he did indeed apply and was accepted to study at this institution. While at the Academy of Art, he became close to other artists from Latvia studying there, such as Janis Rozentāls, Ādams Alksnis and Johann Walter. Together with other like-minded Latvian artists from the academy and the Stieglitz State Academy of Art and Design, also based in St. Petersburg, he formed the Rūķis ("Gnome") group, which promoted patriotic tendencies among Latvian artists (and encouraged artists to live in their homeland).
In his last year at the academy, Purvītis studied under the famous Russian landscape painter Arkhip Kuindzhi, whose work had a significant influence on him. In 1898, together with Walter and Rozentāls, Purvītis travelled across Europe as part of a study trip, spending a total of five months away. His painting "The Last Rays" received a commendation at exhibitions in Paris, Lyon and Munich. Shortly after returning from his trip, Purvītis settled in Riga, where he gave private lessons, involved himself with the local artistic scene and painted some of his most well-known pictures.
Around this time, Purvītis's style and artistic preoccupations began to take shape: groves of birch trees, snowdrifts, fast-flowing rivers. His pictures often show the Latvian landscape at the turning point of the seasons.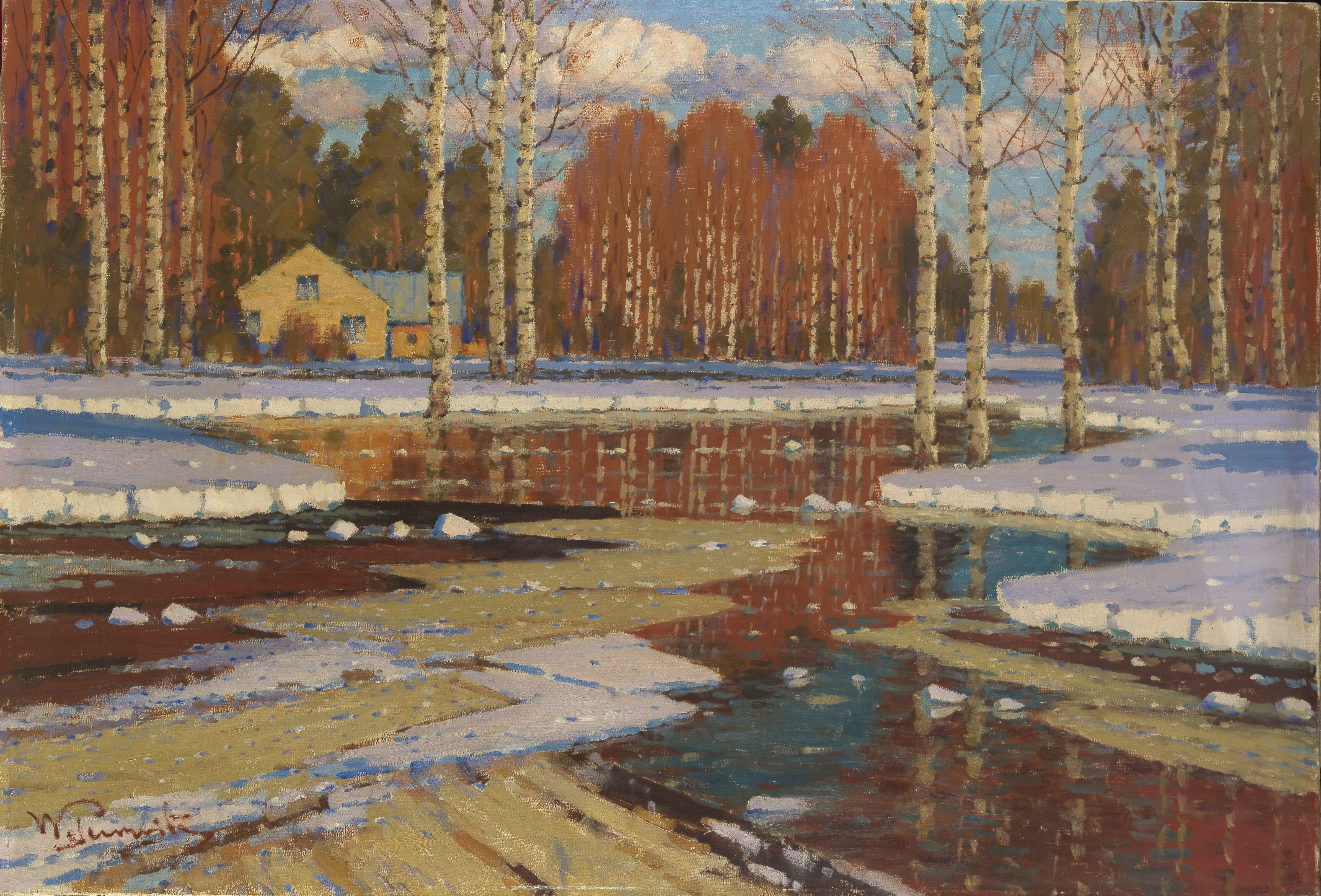 During the uprising of 1905, which was particularly intense in the provinces of modern-day Latvia, Purvītis came into conflict with some of the more nationally oriented Latvian artists. A petition drawn up by the writer and poet Rainis, entitled "The Latvian Intelligentsia's Demands for Civil Rights in Latvia" was signed by Rozentāls; Purvitis and Walter, however, refused to sign, since it attacked the Baltic German aristocracy, their most important clients. In the intense debate that followed, Purvītis stated that five-sixths of his income came from non-Latvians, and that he only respected personal qualities.
Purvītis had become an internationally known figure, and his work was written about in German and Russian publications. In 1905, the British art magazine The Studio published an article on Purvītis (or "Russian painter V. Pourvit", as they referred to him), emphasising his importance in Russian art. He was presented as one of the most contemporary painters of nature, and his skill in the representation of snow was particularly highlighted.
After the 1905 revolution, Purvītis took a job as a teacher of drawing at a secondary school in Reval (now Tallinn). He returned to Riga to paint murals of locations in Latvia in the main hall of the Riga Art Museum – these can still be seen today.
In 1909, Riga City Government offered him the position of director at Riga Art School, a role he immediately accepted. Artists who later became famous in Latvia to have attended during Purvītis's time in the position included Romans Suta, Jēkabs Kazaks and Valdemārs Tone. He was dubbed "the father of Latvian art".
In 1917, one day before the outbreak of the Russian Revolution, Purvītis travelled to Norway for health reasons. He spent eleven months there, organising an exhibition of his work in Oslo.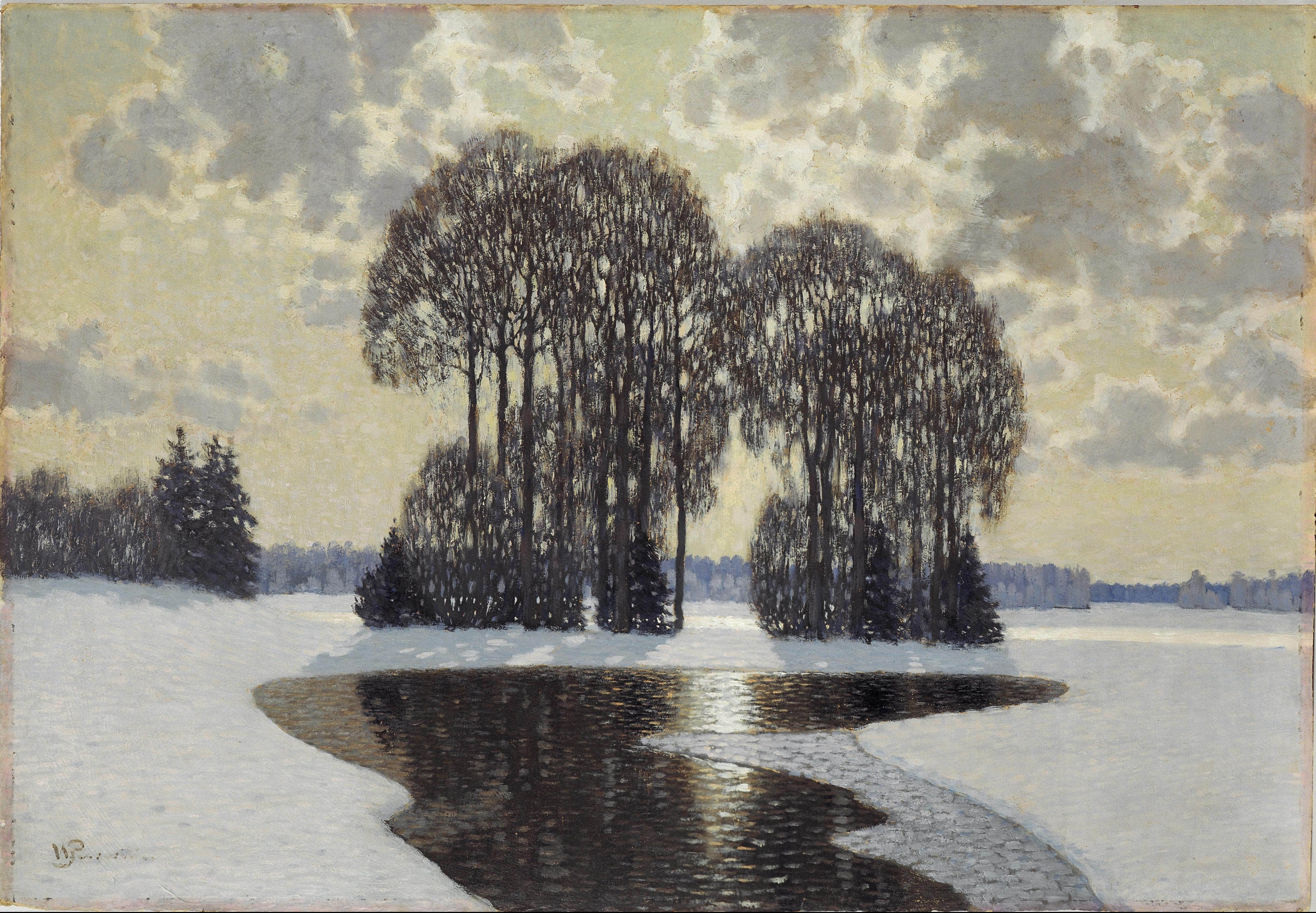 When he returned to Riga in 1918, the city was under occupation by German troops. The following year, while the city was under the control of Bolshevik-aligned forces, Purvītis was chosen to become director of the Riga City Art Museum. Shortly after, he was also chosen as the first rector of the newly created Latvian Art Academy.
During Latvia's first period of independence, Purvītis promoted the work of Latvian artists internationally, organising many exhibitions throughout Europe. He profoundly influenced many of those who studied under him at the art academy during this period, and a whole school of landscape painting became known as "the Purvītis School".
After Latvia's occupation by the Soviet Union in 1940, Purvītis was dismissed from his position at the museum. He held his last exhibition in 1942, but was forced to flee Latvia in 1944, and died in Germany in January of the following year. In 1994, his remains were reinterred in Riga.
He produced more than a thousand paintings during his long career, many of which he never exhibited. Latvia's premier prize for contemporary visual art still bears his name.
In 1932, his fellow painter Uga Skulme described Purvītis in the following terms: "as an artist, Purvītis is the greatest Latvian and one of the most visible 20th-century landscape painters anywhere in the world. Purvītis was also the first to combine Russian lyrical intimacy with the sharp perception of French realism and the innovations in colouring of impressionism. Purvītis created a bridge between the French traditions of depiction and northern expressiveness. This original combination was also the first and true foundation of Latvian landscape painting".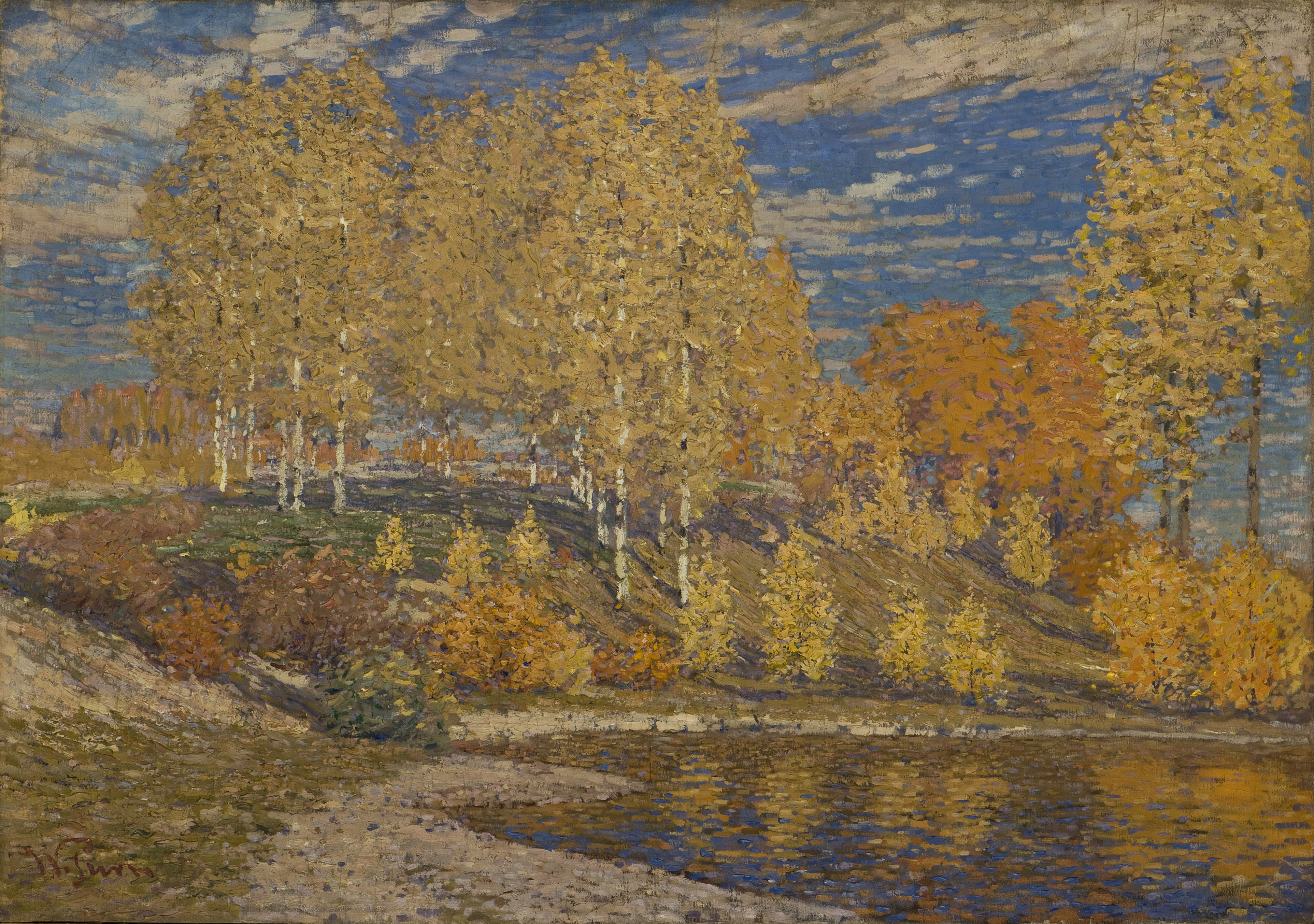 ---
The summer of 1999 was a most exciting one, and by the end, with the help of an international team of workers and local people with vast knowledge about house restoration, as well as invaluable contacts at the society for shingles, the main building was reborn and fit for the philosophy – a house for everyone by everyone. When a six-metre beam from the ceiling was broken, a local man, Juris, disappeared to the nearby village and quickly returned with a replacement. It was prepared and put in place within two days – a job that would have taken months in the Netherlands. I had to learn about repairing stoves, looking after bees and getting wood for the winter; there were adventures almost every day. It seemed to me that I had started a new life halfway through my life: a new country, new people, a new way of thinking, a new past, a new climate, new knowledge. Everything was new.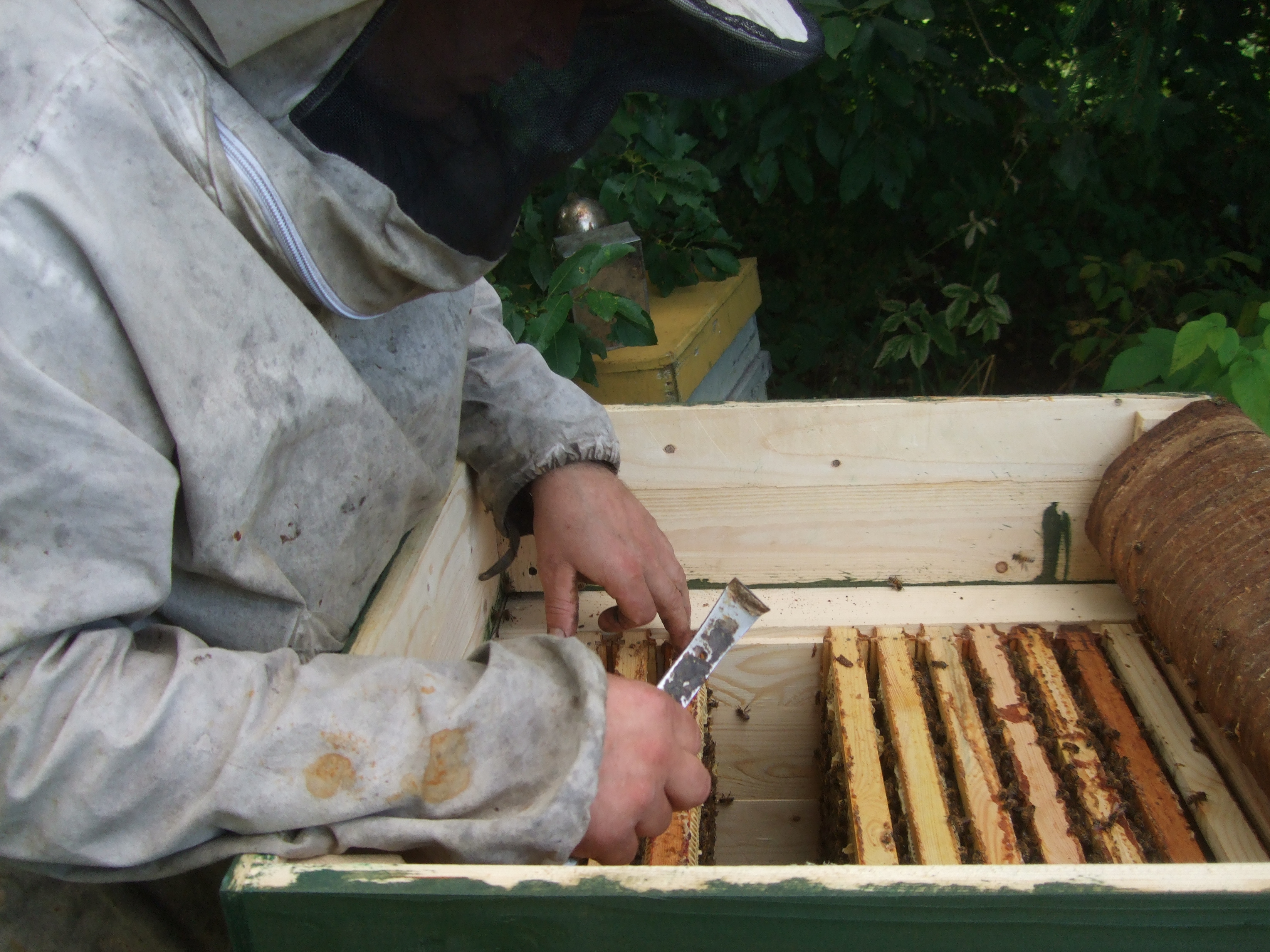 From the beginning, the concept was that such a beautiful and meaningful place should not be enjoyed by just one person. The people who are going to take this world into the future are young people. And so it should be a place focused on young people – although where older people are not excluded either, of course. Here youngsters from different countries can meet, can find out about themselves, develop mutual understanding, feed their curiosity and they can use the nature and culture as a cement between them.
Since 1999 many people have come to this place, situated amid beautiful nature and peace, far from cities and from the madness of modern life. Art students come to have plein-air sessions, journalists come to do their research, photographers and writers come as well, as do tourists. And many Latvians have also come to the place on a pilgrimage, to see where the young Purvītis had his first impressions before he grew up and became a famous landscape painter.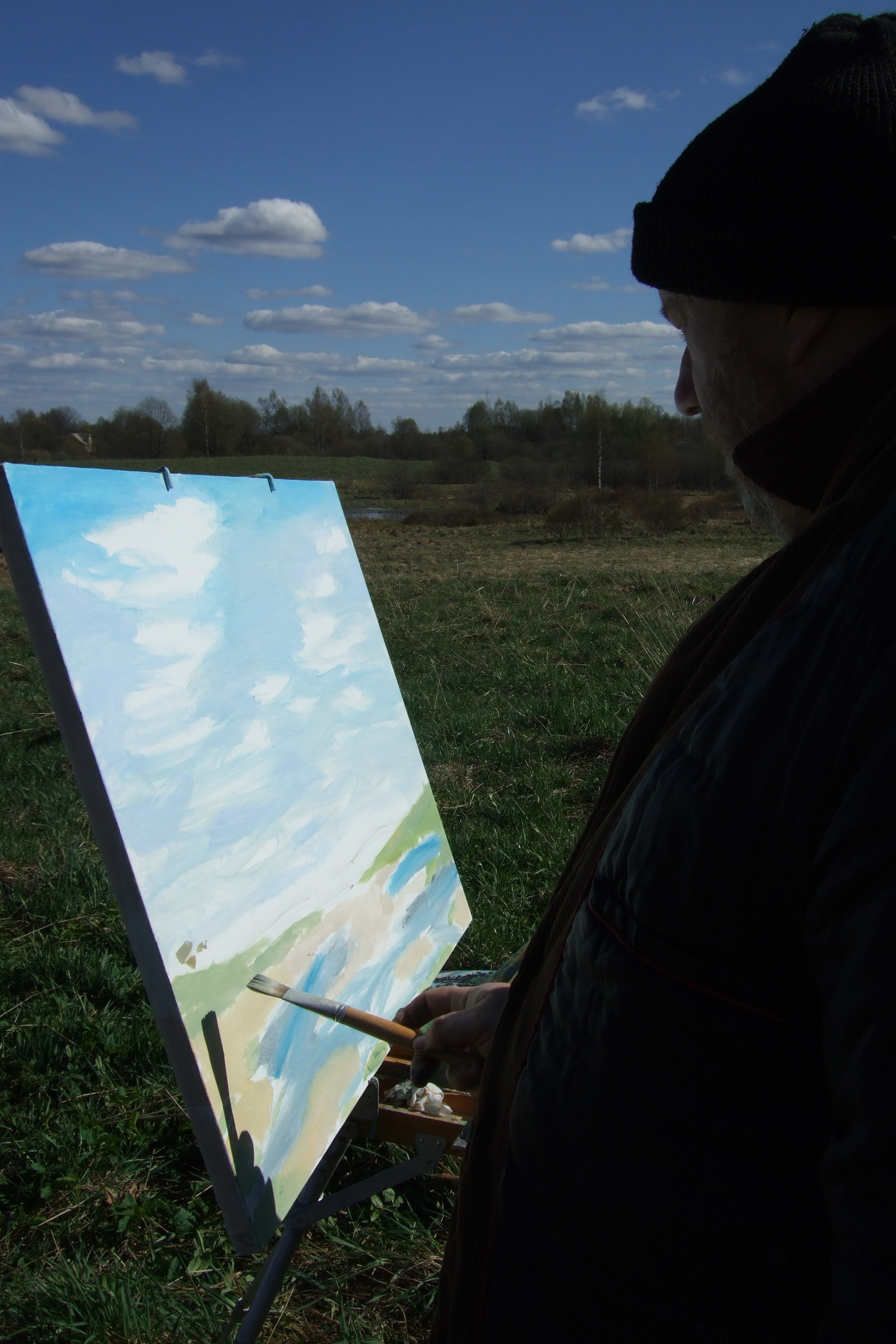 But its capacity is limited, and, as a result, I have since 1999 been trying to find sponsors to build a simple children's hostel and restore the stables. The main building is a state monument and is too fragile to house many youngsters. It could easily be damaged.
Changes
Since 1994, Latvia has gone through an indescribable process of change and transformation. At first, Riga started to bubble like a glass of champagne. On every street corner you could take out money, casinos blossomed, young people started new businesses, restaurants and big cars could be seen everywhere and house prices went sky-high. At the same time, in the countryside, life seemed to have stood still, and exuded the atmosphere of the 1930s. People walked to the villages, and the land was still ploughed and harvested with horses and wooden equipment. Amidst old-fashioned haystacks, men and women bowed over their potato fields, collecting the food for the winter with hard labour. Good people but also bad situations; poverty, unemployment, alcoholism, poor elderly care, children growing up surrounded by fighting and drinking parents.
Then, in August 2008, the bubble collapsed. The crisis hit the country almost in one day and many people lost their jobs, their home, their future. Thousands of young people left the country to work elsewhere in the world. Ministries, NGOs and hospitals were closed. The impact on a young country based on borrowed money was devastating.
Slowly but surely Latvia raised itself from the ashes. Again in Riga you can see spectacular cars in traffic jams, a new and modern form of agriculture is growing, haystacks are making place for rolls, and the use of combine harvesters and GPS are changing the landscape. Modern infrastructure gives access to the countryside that had previously been dominated by unpaved roads. Many of the youngsters who had left are now coming back, having had new experiences and learnt new languages, and they are now forming the foundation of a new state.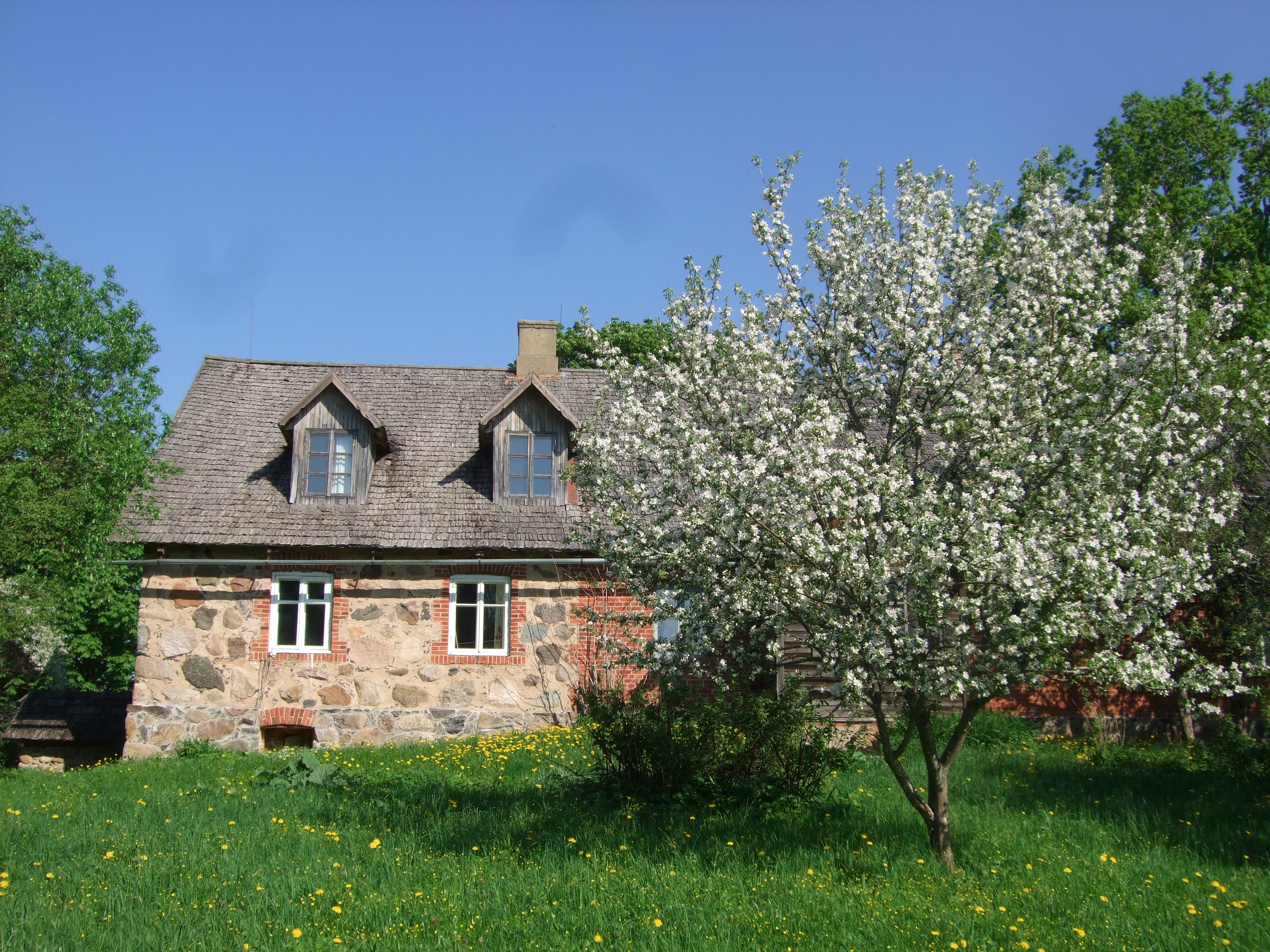 The future
My wish to make it a house "for everyone, by everyone", included my assumption that I would be able to find sponsors. They are needed to finance the conversion of the two stables into a well-built hostel which will not be damaged by children's activities, and one multi-functional exhibition room. But so far, after twenty years of appealing to Latvians to work together with me in my goal to save this fine place, I am still waiting. We had to abandon a big fundraising campaign due to the crisis, and now it is time to start again. So, soon we will start crowdfunding to see if the Latvians will support this memorial place to their beloved Vilhelms Purvītis.
For more information you can check www.purvitishouse.com, and for donations a bank account and foundation is waiting. I hope that my gesture to donate this place to the Latvian people will lead to a dialogue with the Latvians and that a young and promising generation will take over my responsibility. I hope that the words of the famous Latvian poet Rainis will come true.
Great master! On your day of honour you are greeted by
the whole Latvian nation, which looks back with pride at
the man who founded our national painting and is its great
master. You, eternally growing , do not look back. You always
go forward. And now your new goal – to give us an Academy of Arts
besides the Museum of Art. Beyond that you place your further goals
for eternity, and even if your flesh should fail with the goals
not reached, your spirit will reach them. Art is life and
happiness. Bring us life and happiness, you – happy man.
Letter from Rainis to Vilhelms Purvītis, 6th February, 1921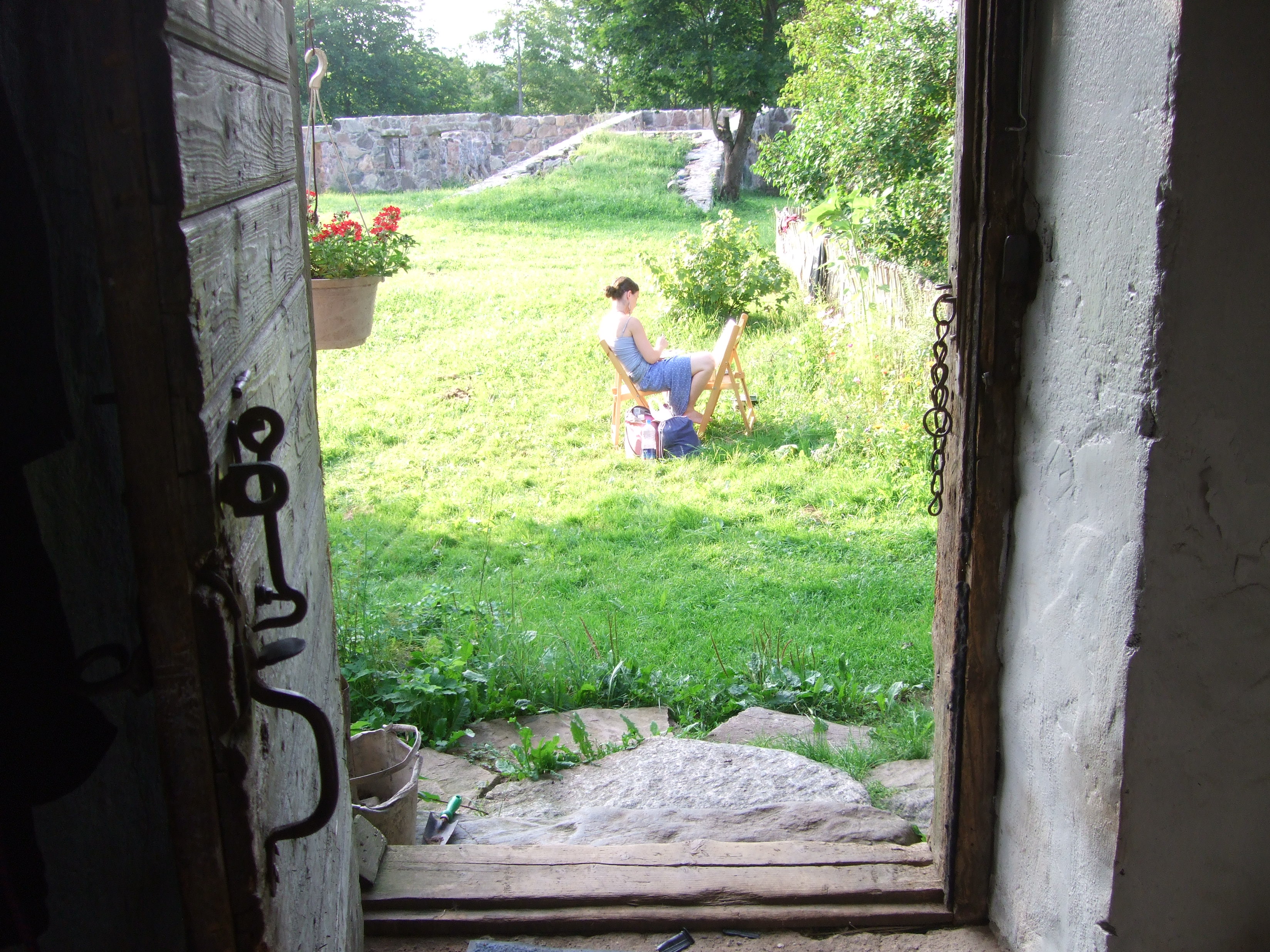 ---
Margriet Lestraden is a museologist and art historian. She works for museums in developing countries, and has for a long time divided her time between the Netherlands and Latvia, working to realise a dream. 
Header image – Margriet Lestraden speaks to a group of Dutch students of tourism from the Breda University of Applied Sciences, on a study trip to Latvia
All images credit Margriet Lestraden
© Deep Baltic 2018. All rights reserved.
Like what Deep Baltic does? Please consider making a monthly donation – help support our writers and in-depth coverage of Estonia, Latvia and Lithuania. Find out more at our Patreon page.