by Liana Ivete Benke and Anete Ušča
Baltic Stories – an alternative visual guidebook – explores the relationship between culture, place and people in Estonia, Latvia and Lithuania. This journey through the Baltic states delves into the small-scale, everyday and unexpected – a street art festival in Tartu changing the perception of public space, a Vilnius community radio started by friends, urban gardens, cutting edge contemporary art spaces, decaying Soviet heritage that still serves as a meeting point for locals, and more.
While there are important historical and cultural differences between the three states, the micro-region has also had a shared trajectory, especially after the emergence of independent states post-World War I. Some of the topics we touch upon are the shared Soviet past and its legacy, visible both in the built environment and in social relationships – a certain lack of civic engagement and trust, and division across ethnic lines. More recently, the course of globalisation has resulted in increased outmigration, leaving many regions depopulated and empty – an issue that several of this publication's initiatives address. Accession to the EU has been a driving force behind vast development projects – societal and infrastructural. While this has accelerated economic development, with the Baltic states becoming champions among the newcomers, accession has also resulted in struggles to preserve existing, locally specific practices. Through examples of how people young and old interpret local and historical heritage and build new forms of culture, Baltic Stories seeks to uncover the compound perspectives on life in the region, recognising a diversity of sentiments and views.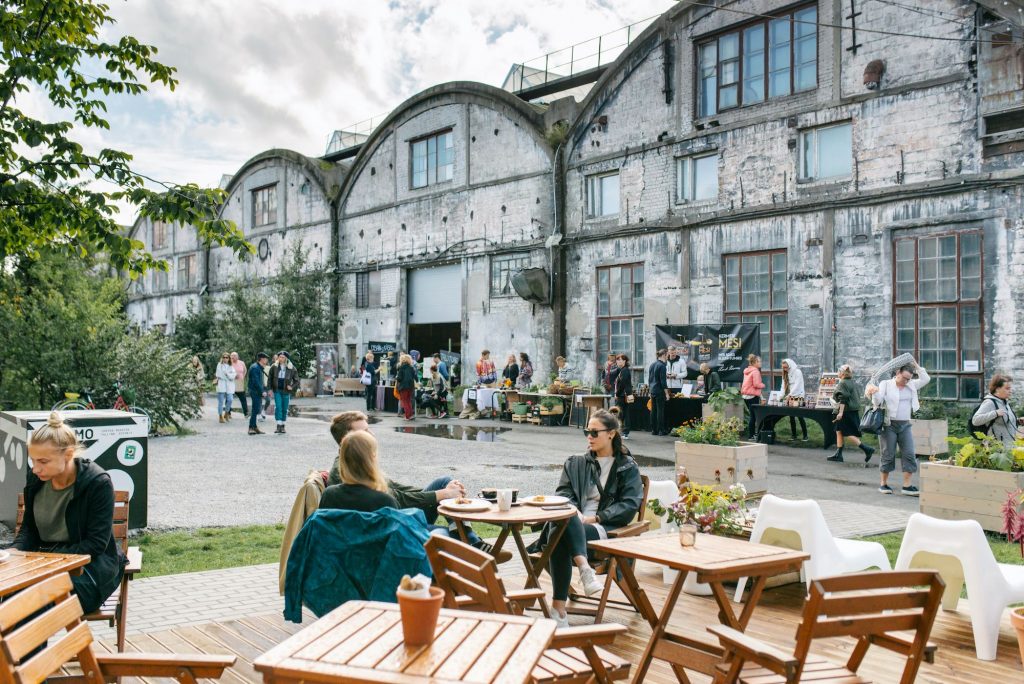 Baltic Stories is an attempt to tap into the complexities of the local environment, various initiatives and world views that are often missed by generalised statements, statistical data and blue-sky travel guides. We have intentionally looked beyond capitals and city centres to tell stories from different geographical and social corners of the Baltic states. Cultural practices are carriers of deep meaning that can help us understand ourselves, society and the times we're living in. This compilation of personal and visual stories presents a snapshot or cross-section of this region and its people, giving an insight into what Baltic means today and how the cultural ecology of the region functions.
LOOKING AT DIVERSE CULTURAL PRACTICES
Can neighbours looking after their courtyard be considered a cultural activity? What about street art, growing vegetables in a community garden, or even a suburban ferry or a local sailing school? As cultural policies become more focussed on strengthening civic engagement, what activities can and should be viewed as culture?
Culture is increasingly being recognised as a tool, both as a source of creative industries and, more recently, as a response for strengthening local communities. Various funding institutions require artists and creatives to include a social dimension to their work, and city planners and policymakers are also turning to cultural practices, recognising them as a key resource in creating sustainable cities. This calls for a deep reflection and understanding of the real cultural phenomena "on the ground" – the local resources, relationships, treasures and qualities that may or may not match current agendas and structures of power.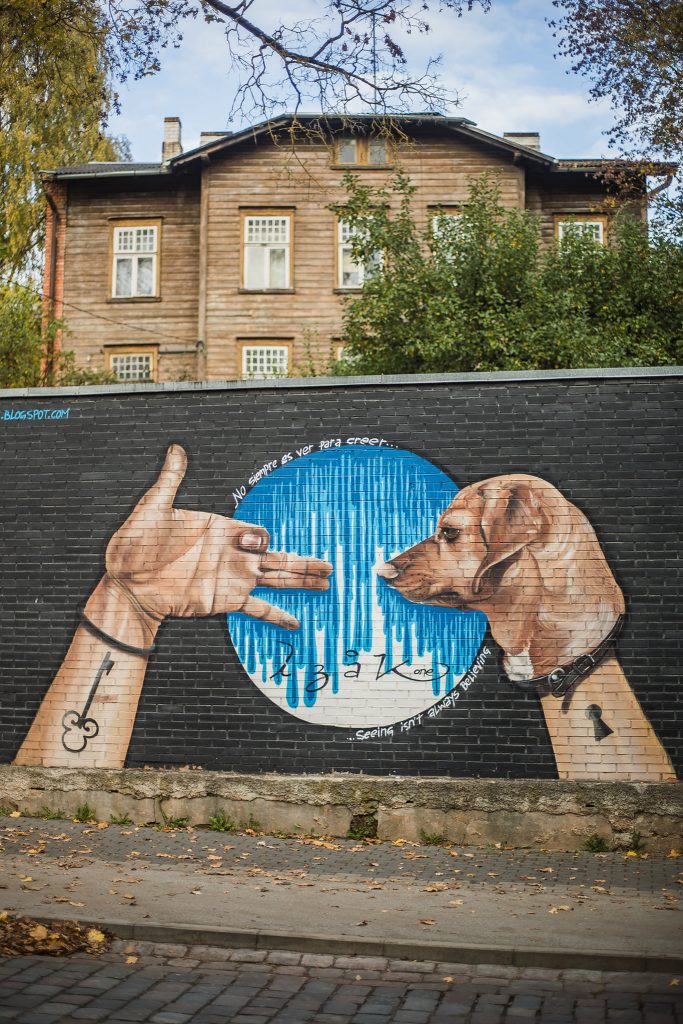 Baltic Stories focusses on cultural practices set in real time and place, emphasising a diversity of approaches and activities that also serve a social purpose and have become part of the fabric of local communities. Taking into account both a growing apathy and disengagement with political processes, and an increasing polarisation among social groups (the so-called "culture wars"), we single out and recognise cultural initiatives that bring people together, creating unexpected and often overlooked patterns and bonds. In some cases, this means stretching the boundaries of what may traditionally be considered culture – for example, urban gardens as a meeting point in Tallinn's most populous neighbourhood, and sports and leisure as a source of community at Kandava swimming pool and Engure yacht club in Western Latvia.
Highlighting organisations dealing with everything from contemporary art to traditional folklore; from tourism to architecture and sustainability, we make an intentional choice to view culture through the broadest lens, appreciating the significance of everyday routines and the meaning they produce and carry. Practices grounded in a historically developed time and place are the focal point of Baltic Stories. In a world accelerated by capitalism and technology, cultural practices are also subjected to a monetised logic and value system, prioritising efficiency, speed and financial gain. Indeed, financial sustainability is a common and necessary preoccupation among many of the people we interviewed. However, we also recognise a need to emphasise values and behaviours that subvert this narrative and demonstrate other motivations and outcomes: localised activities big and small that empower citizens, provide alternatives to consumerism, prioritise togetherness and build bridges across divides.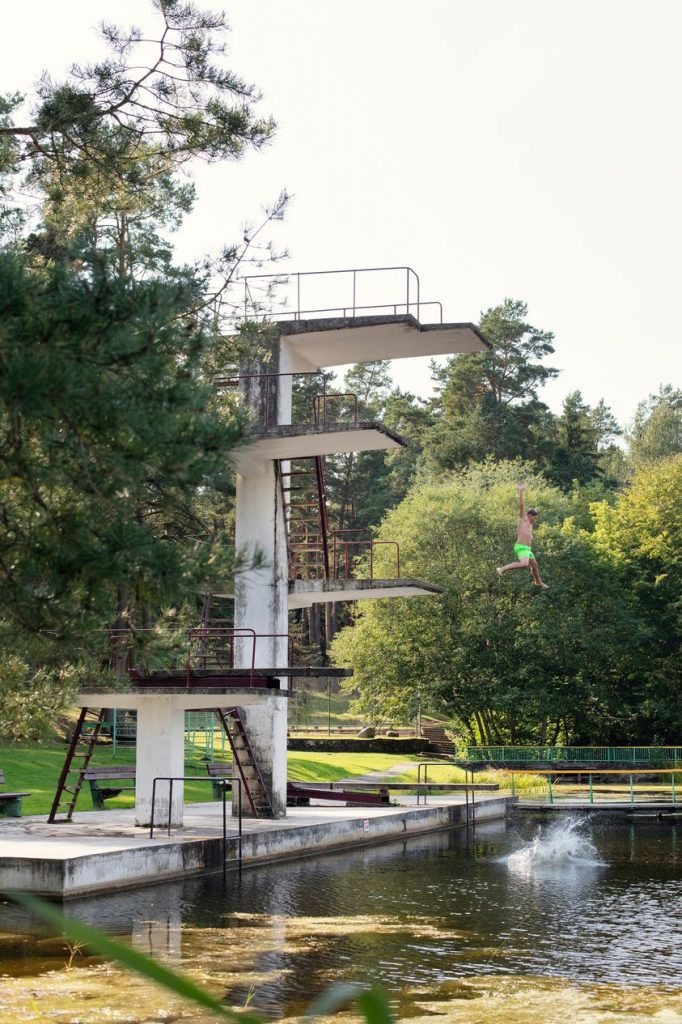 PEOPLE, PLACE AND COLLABORATION
The stories in this book are based on the real experiences of people behind cultural initiatives that take a range of forms – informal, non-profits, cultural organisations, public-private partnerships, municipal activities and state institutions. Each story draws upon interviews with individuals involved in the day-to-day activities of each initiative, covering their personal trajectories and motivation, strategies, challenges and observations. The result is a collection of fascinating personal narratives, as well as an experience-based resource for anyone involved in this sector or dreaming of an initiative of their own, and professionals planning to work with them (including city planners and policymakers).
While the stories aim to inspire others in the Baltics and beyond to become more involved within their local community, they also reveal various complicated themes and challenges. Building meaningful projects is undoubtedly a long-term prospect, and while a team's enthusiasm is crucial, it may experience natural ebbs and flows. Mainly operating outside a traditional business model, financial stability and sustainability is often a key consideration for those interviewed. Some choose to work other jobs, some invent ways to make their cultural initiatives sustainable, yet others are involved in partnerships with the private sector, and most in some way navigate the world of state, European or international funding opportunities. This can involve compromise or at least a clear understanding of and ability to work within the frameworks and agendas set by various actors.
Often, there is also an element of calculated risk and the conscious acceptance of a certain precarity – keys to more flexibility and creative freedom. This can involve a step away from more traditional or stable career choices, like the Slišāns family, who left jobs in the capital city to return to their rural hometown of Upīte. Other challenges mentioned range from strictly practical everyday concerns to maintaining discipline within non-hierarchical organisational structures, engaging sometimes reserved target audiences, and the shifting nature of relationships with local and state governments. As the interviews took place in 2020, for many the Covid-19 pandemic increased an already existing unpredictability, with unexpected financial, logistical and regulatory changes calling for even more creative solutions than usual. The results of this upheaval will no doubt reverberate for years to come, in the cultural sector as in all others.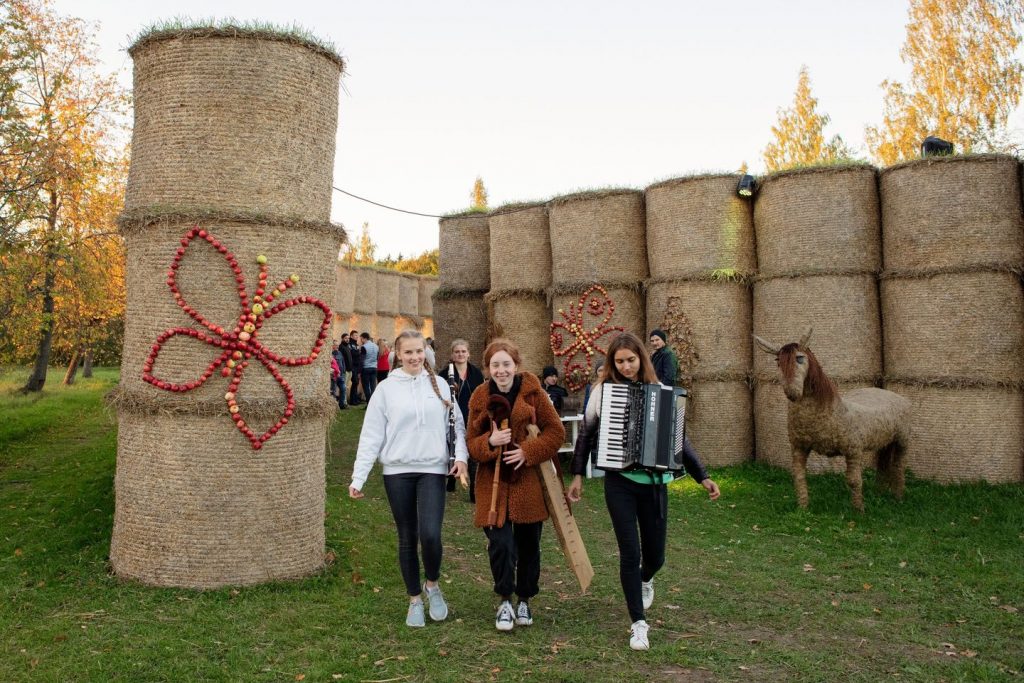 In all cases, a key factor seems to be a willingness to work together with others, at times in unexpected ways. The diverse and sometimes innovative examples of collaboration highlighted include cultural initiatives working with each other, with municipalities, neighbours, individuals and private enterprise. Since all the selected initiatives are in some sense participatory and community-based, target audiences also often become collaborators – whether these are local residents building boxes in a community garden, elderly neighbours co-creating artworks at Voronja gallery or Kiemo gallery, or young people in a correctional institution in northern Latvia becoming actors in a Homo Novus festival performance. These colourful stories form a catalogue of shared and meaningful placemaking practices stretching across the Baltic region and forming connections beyond it.
Deep Baltic presents a selection of five of the 30 projects from across Estonia, Latvia and Lithuania highlighted in Baltic Stories: Kiemo Galerija in Kaunas, Väätsa Apartment Building Festival in central Estonia, the Repair Basement in Tartu, the Homo Novus contemporary theatre festival in Riga, and the Musteika ethnocultural reserve in southern Lithuania.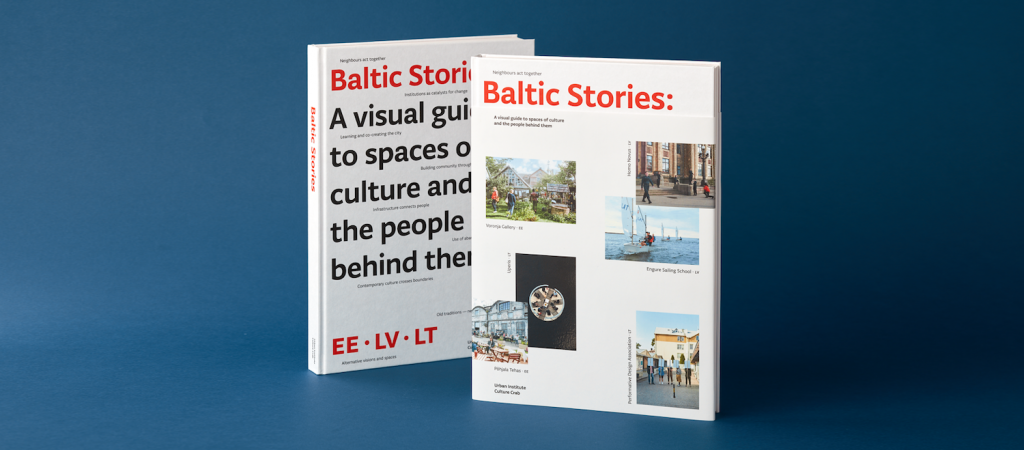 Kiemo Galerija
Kaunas, Lithuania
Established in 2013
Kiemo Galerija is located in the heart of Lithuania, in the central part of its second largest city, Kaunas. It is an unusual collaborative effort by residents living at 21 E. Ožeškienės Gatvė who once didn't even greet each other. Today, their courtyard has become one of Kaunas' hidden gems.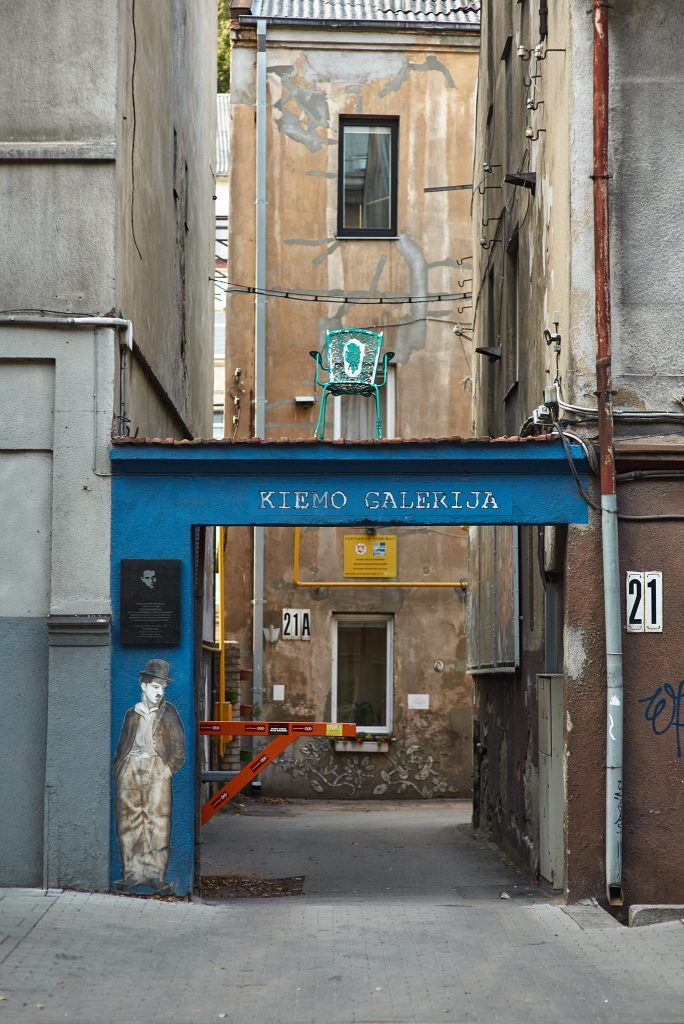 It all started seven years ago when Vytenis Jakas, an influential local artist and activist, returned from his studies in Belgium. Inspired by the recycled street art he'd seen there, Vytenis began to make little improvements to his backyard. His first initiative was to paint a colourful window on the wall, with a neighbour's cat peering out over the overflowing rubbish bin just by the entrance of the courtyard.
Each piece of art in the courtyard carries a story of the neighbourhood and its residents' past, which Vytenis shares with great enthusiasm. For example, the three elderly women who used to sit by the entrance and be the eyes and ears of the courtyard. Much more effective than CCTV, they knew everything and more about the neighbours. Then, there are the painful and tragic stories and paintings of the martyred Jewish families who used to live here. And the painting of a wedding gown, accompanied by a picture of recently married neighbours. The latter brings to memory the historical use of courtyards as a space for the community to gather for wedding and funeral ceremonies.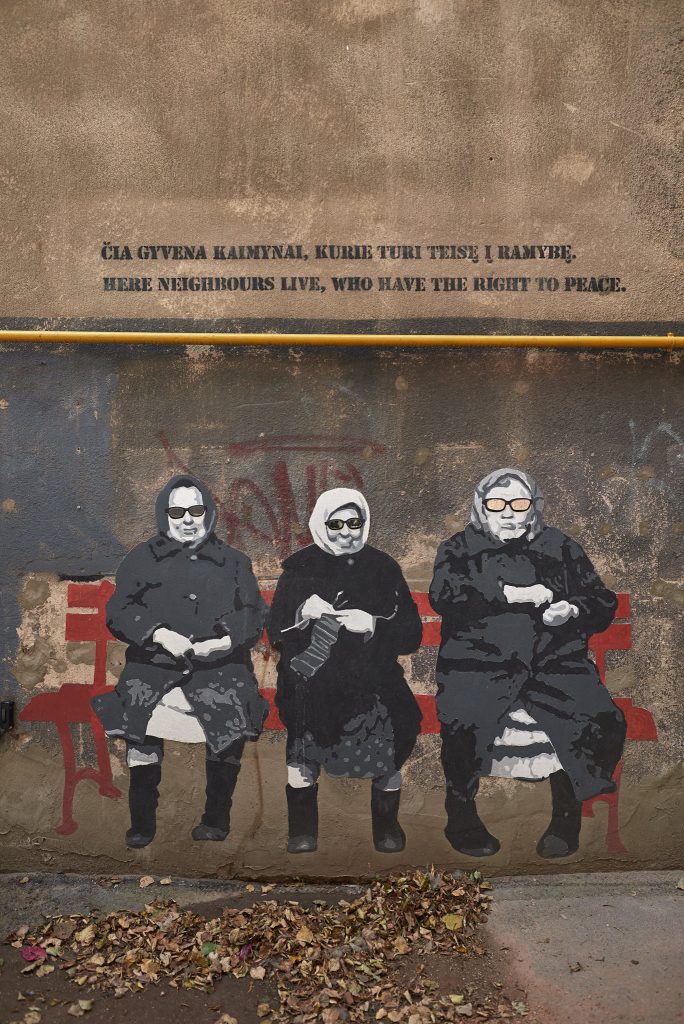 Step by step, this initiative has grown into a veritable visitor attraction for both locals and travellers. Not only does the artwork reveal local history told through neighbours' lives, but also shapes the future, showing the power of community and collaboration.
All neighbours have joined forces in taking care of the space. Some plant flowers, others crochet decorations or fix things, but all their initiatives are self-funded. Vytenis himself is an art teacher and artist who takes on different creative work opportunities only to see that in the end "all the money gets invested here", in Kiemo Galerija, he laughs.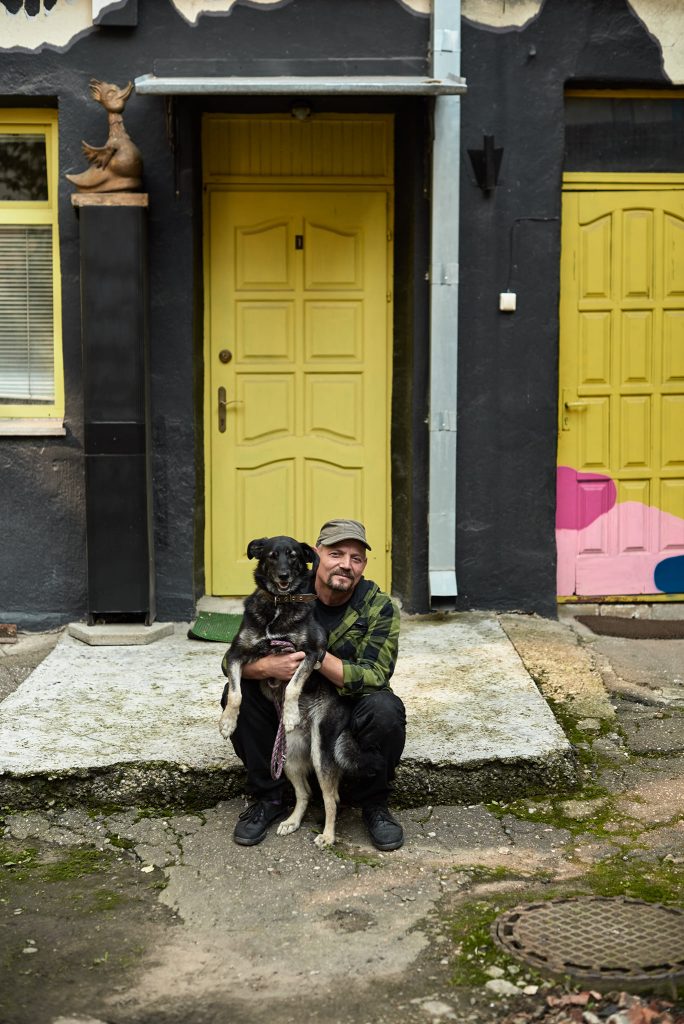 Other local artists, friends of Vytenis often join him to help out with works of art or supply materials since the gallery concept is based on the idea of do-it-yourself (DIY). Vytenis applies his talents by using provocative and comedic approaches to tell the stories and, sometimes, the art even becomes a point of debate. For example, local authorities were against publicly displaying a bathtub found in the bin. As a satirical comment on bureaucracy, Vytenis requested the authorities gather signatures from all the neighbours to consent to removing the bathtub. Needless to say, the bathtub is still there.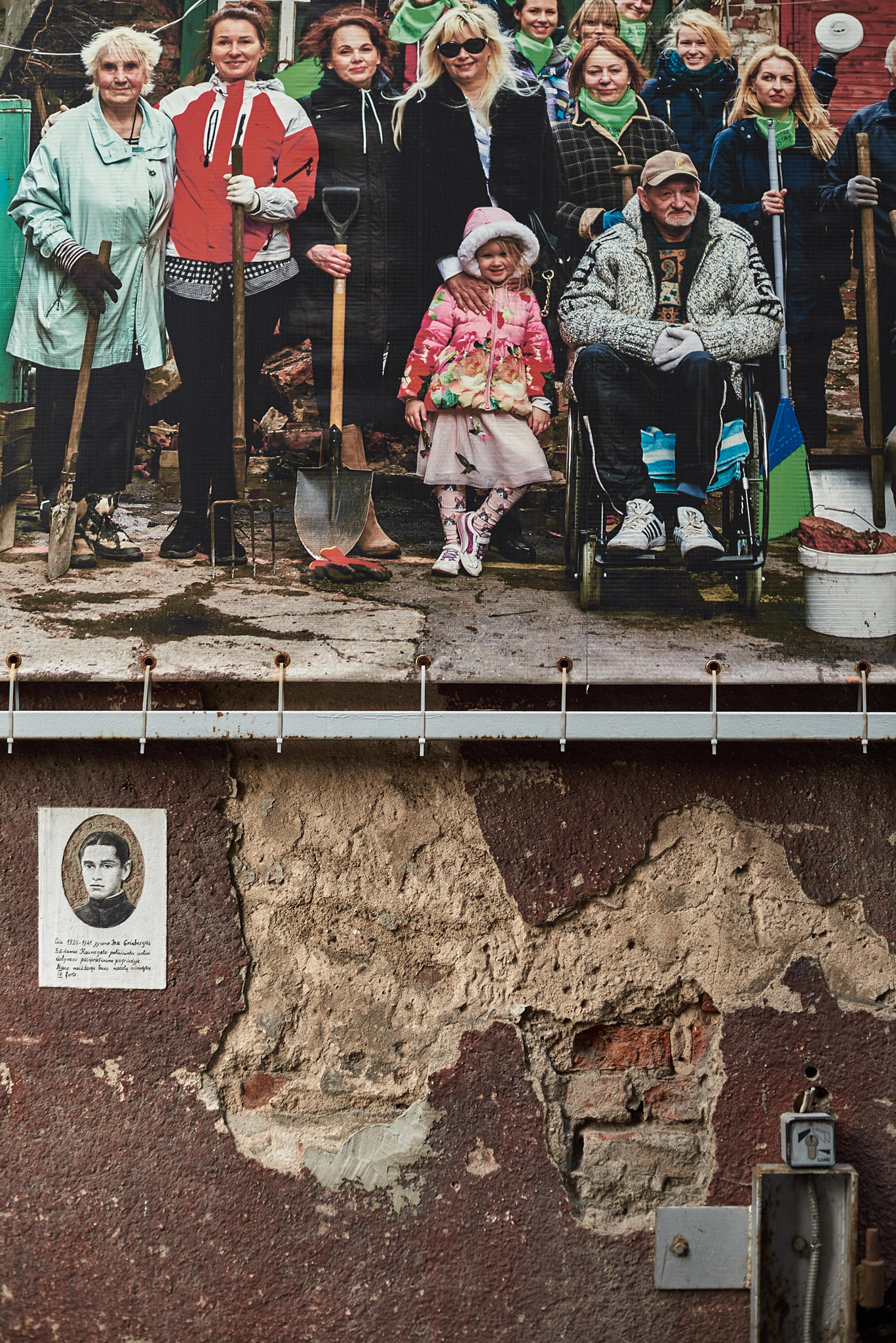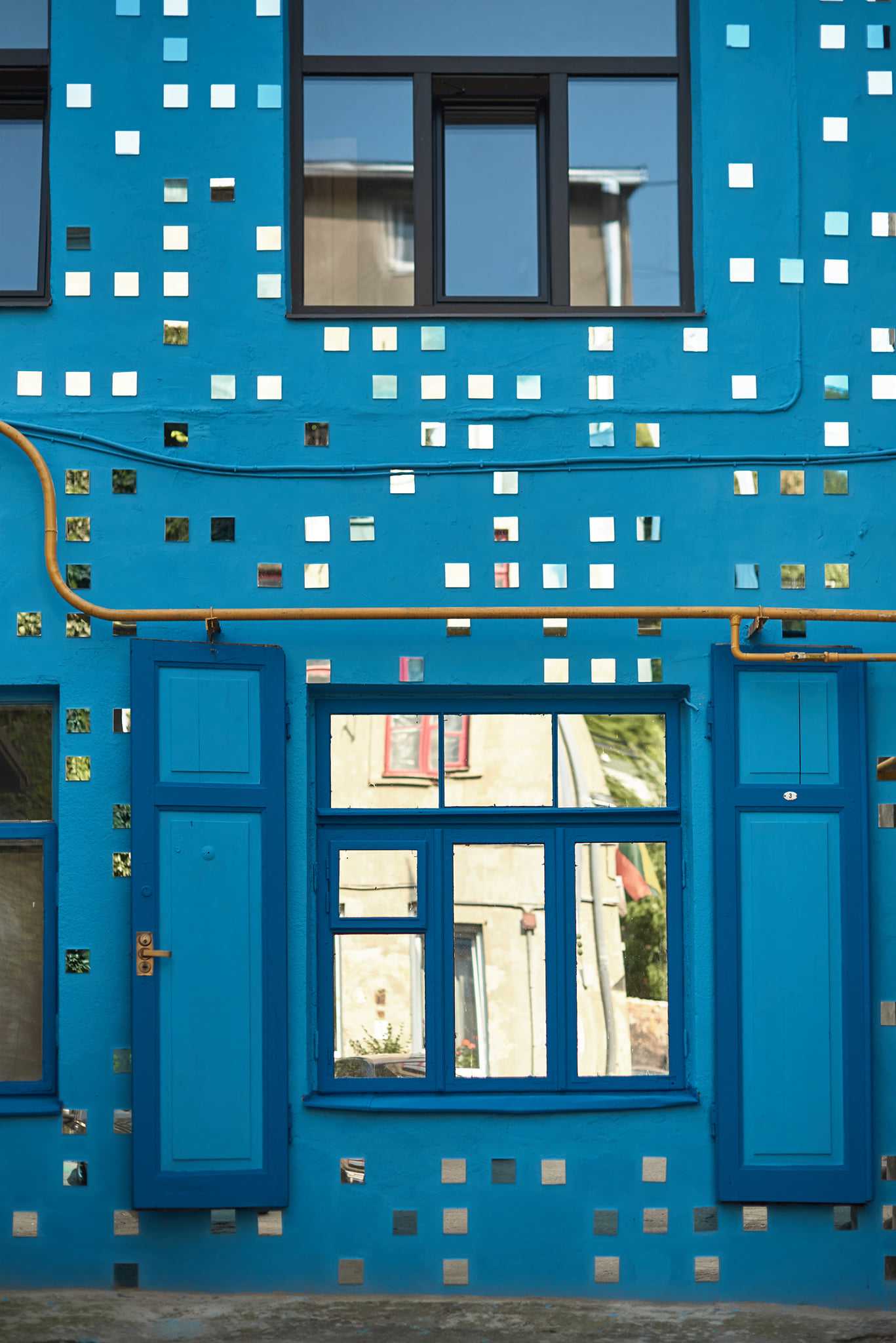 The effects of Vytenis's local activism are felt far beyond Kiemo Galerija as he stands up for community values and provokes debate on sensitive topics. Among his many activities, Vytenis initiated a pop-up public dinner table in the central Freedom Alley, something that the residents of the courtyard have organised for years. One of his latest performances was about the removal of the Vytautas the Great monument. Vytenis dug up historical documents about the controversies of the Duke's reign. In all respects, through building a meaningful and sincere courtyard community and city, Vytenis sets an example for active and participatory place-making.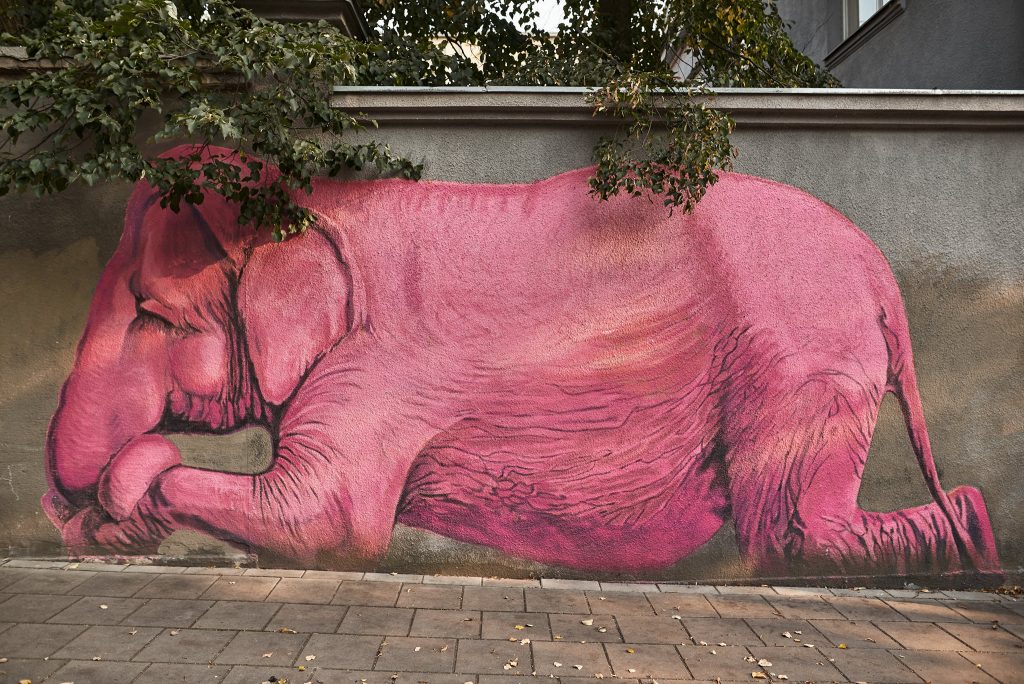 Väätsa Apartment Building Festival (Väätsa Kortermajade Festival)
Väätsa, Estonia
Established in 2015
Väätsa is a small town of approximately 700 inhabitants in rural central Estonia. At first glance, it has nothing to distinguish it from many other small neighbouring villages – all have a compact centre surrounded by Soviet-era block buildings. However, the town prides itself on being the location of the only Apartment Building Festival in the country – a take on the usual village summer festival in an unusual context. Instead of taking place in a historical area, market square or open-air stage, all the activities happen among the town's apartment buildings – right under the residents' windows. Soviet-era blocks can be known as a rather alienating environment. There is no clear courtyard area and people often remain reluctant to get involved in their surroundings. The Apartment Building Festival stands out by fostering lively collaboration in this rather unusual context.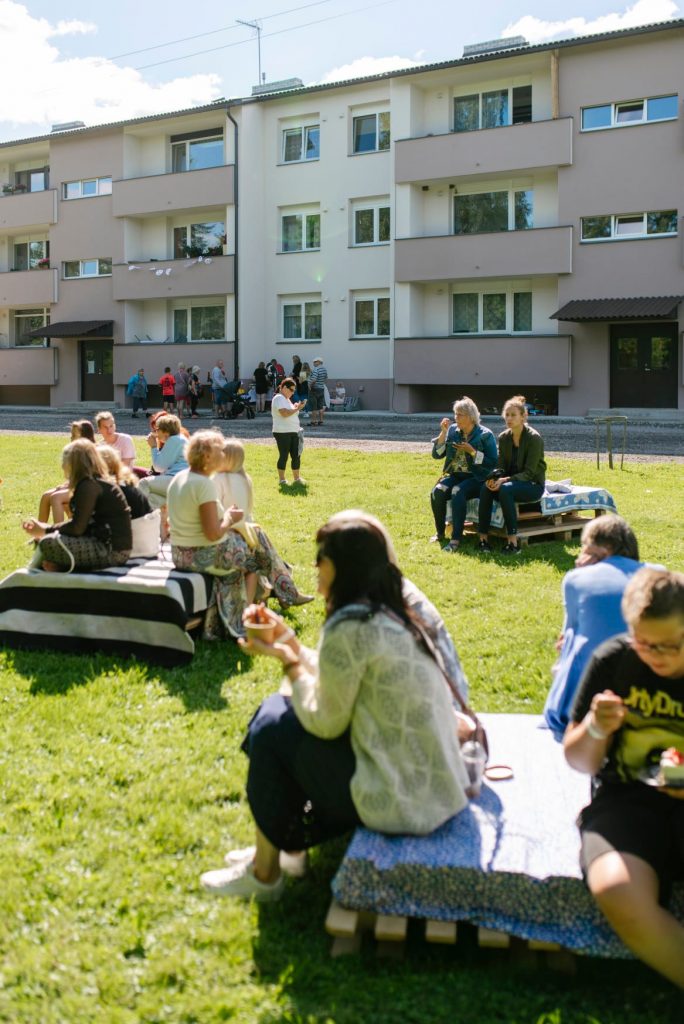 After a parade to start the day, petanque and other sports competitions take place, local bikers show off their vehicles and offer rides, kids can discover vintage Soviet toys in a special play area, and a TikTok workshop teaches teenagers the latest dances. Tables for selling homemade cakes, pies and other wares spring up among the buildings. DIY decorations and art installations make the area more colourful. Highlights include concerts, a play by the local drama society, and a masked ball to finish the evening. The diversity of activities means something for everyone – from young families to senior citizens.
The man behind the idea of the first festival was Lauri Läänemets, then mayor of the Väätsa Municipality. He explains that the original impetus was to make the festival more accessible and get more residents on board. "If we organise a concert or festival somewhere else in town, we have to persuade people to visit it. This way, they're already there!"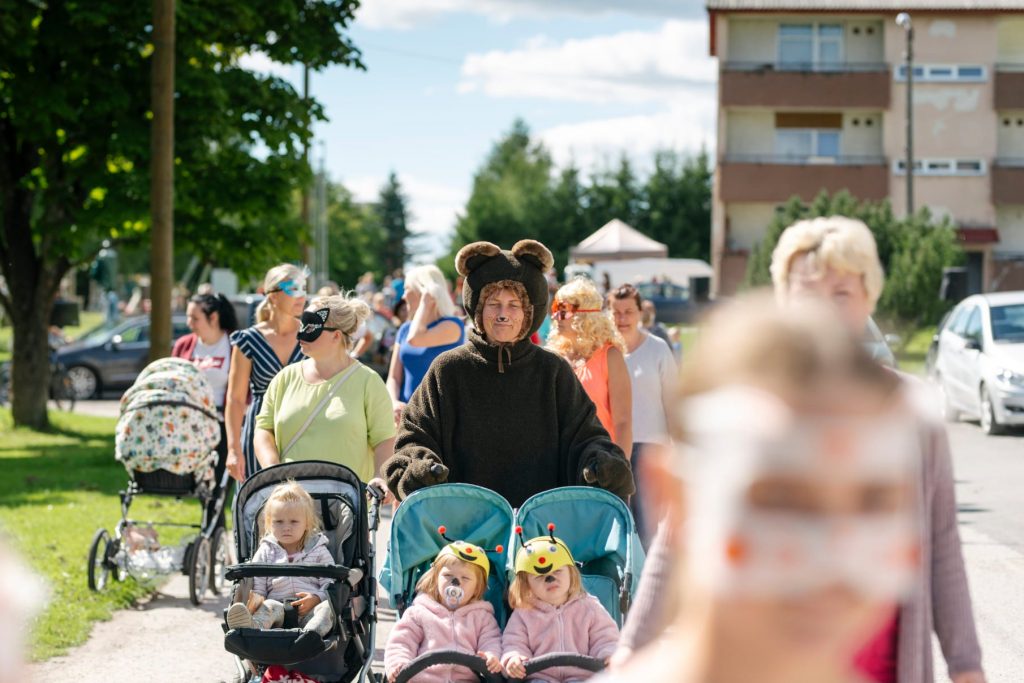 Lauri has moved on but still helps out and attends the festival with his family. Locals organise the festival with someone taking on the role of coordinator every year. In 2020, school principal Evelin Parts and cultural manager and musician Rait Pilipenko took on the challenge. Funding comes from the Türi Municipality budget. An example of a top-down initiative that has been embraced and actively taken over by residents, the organisers explain that it is important for activities to be self-initiated – everyone should do what they're interested in, whether that's baking, reading poetry or playing music. "Do what you like and do well, and take part however you choose", says Rait. Of course, it can be a challenge to motivate the sometimes reserved locals to take part, and logistically, all the programme is organised through only two or three meetings prior to the festival.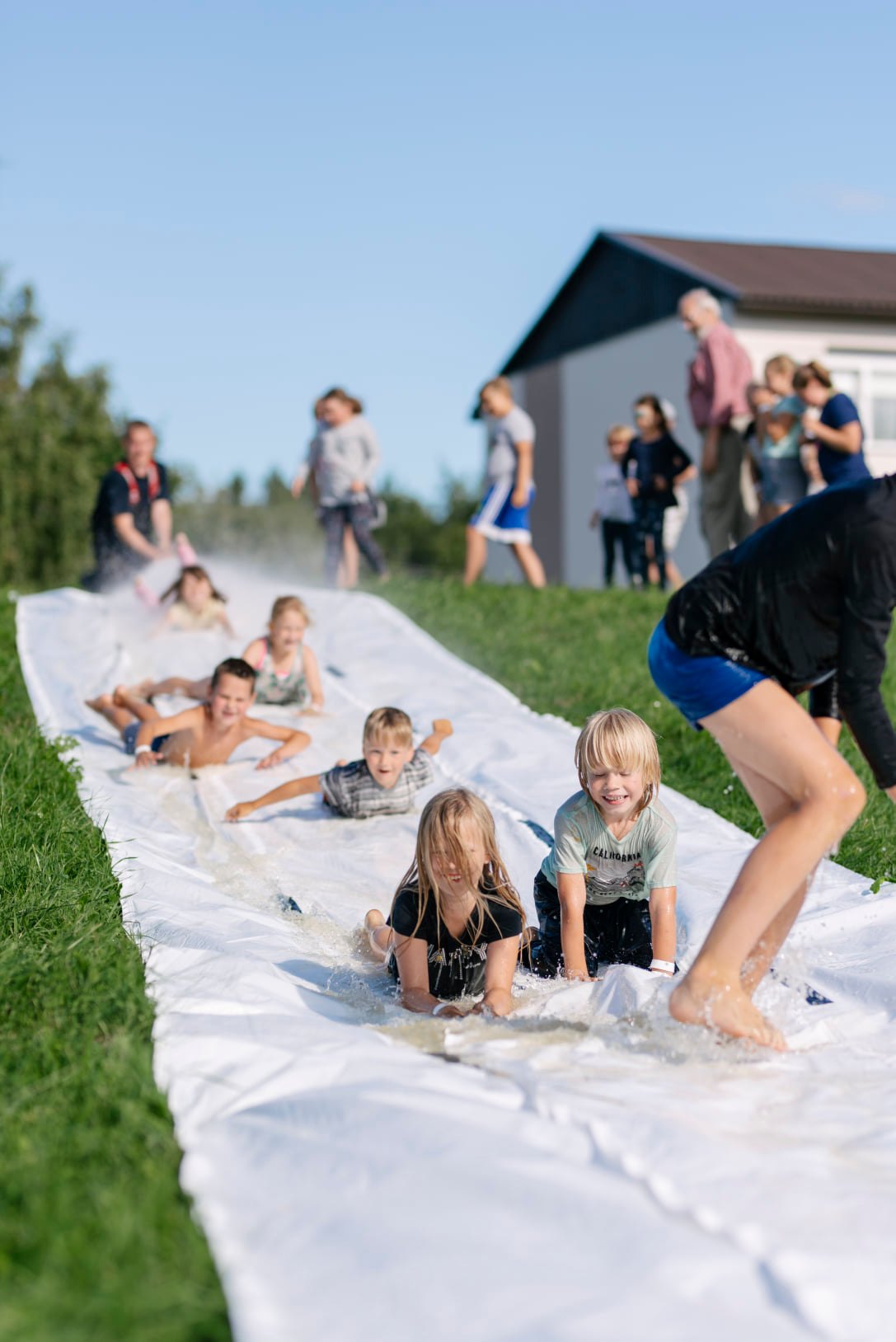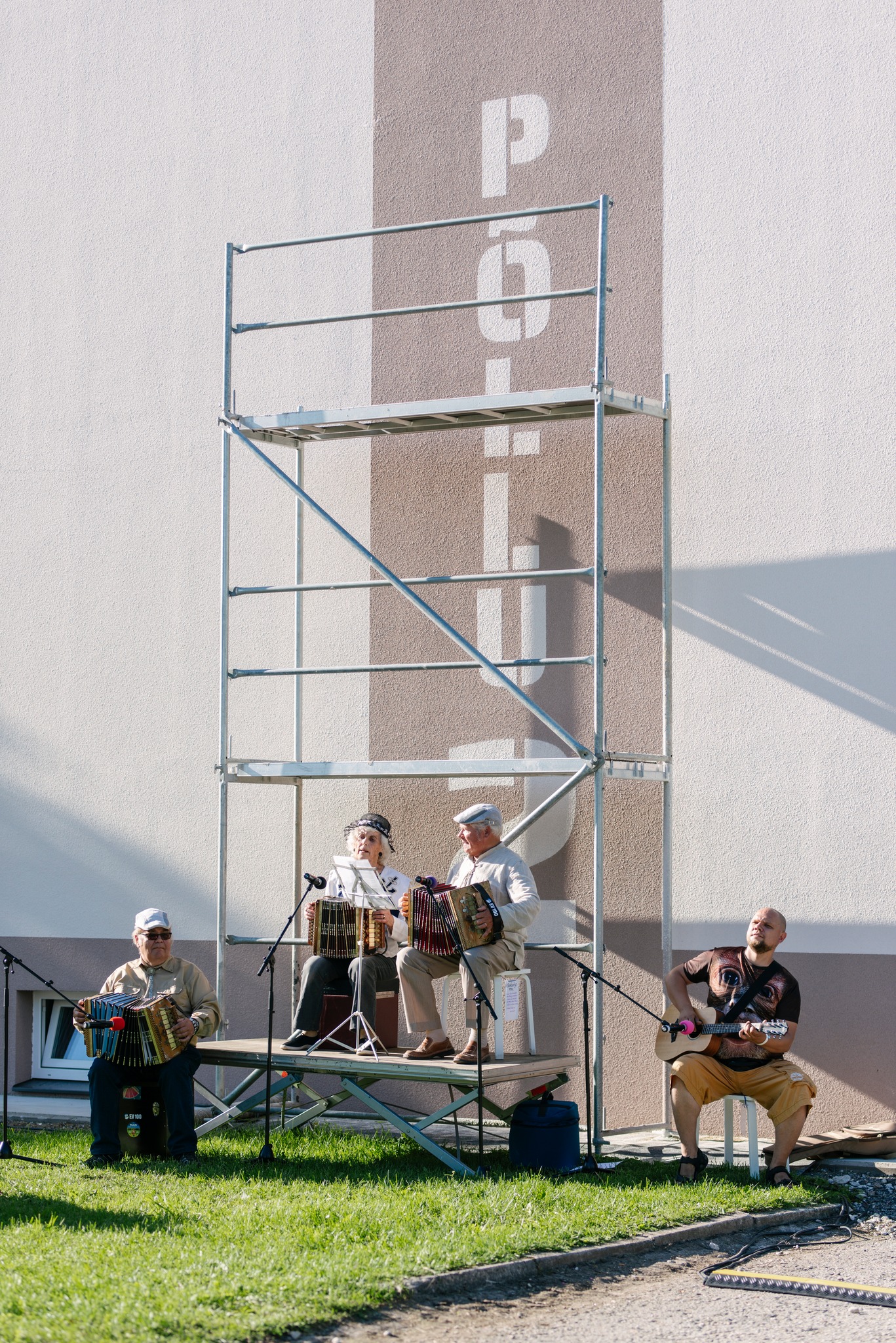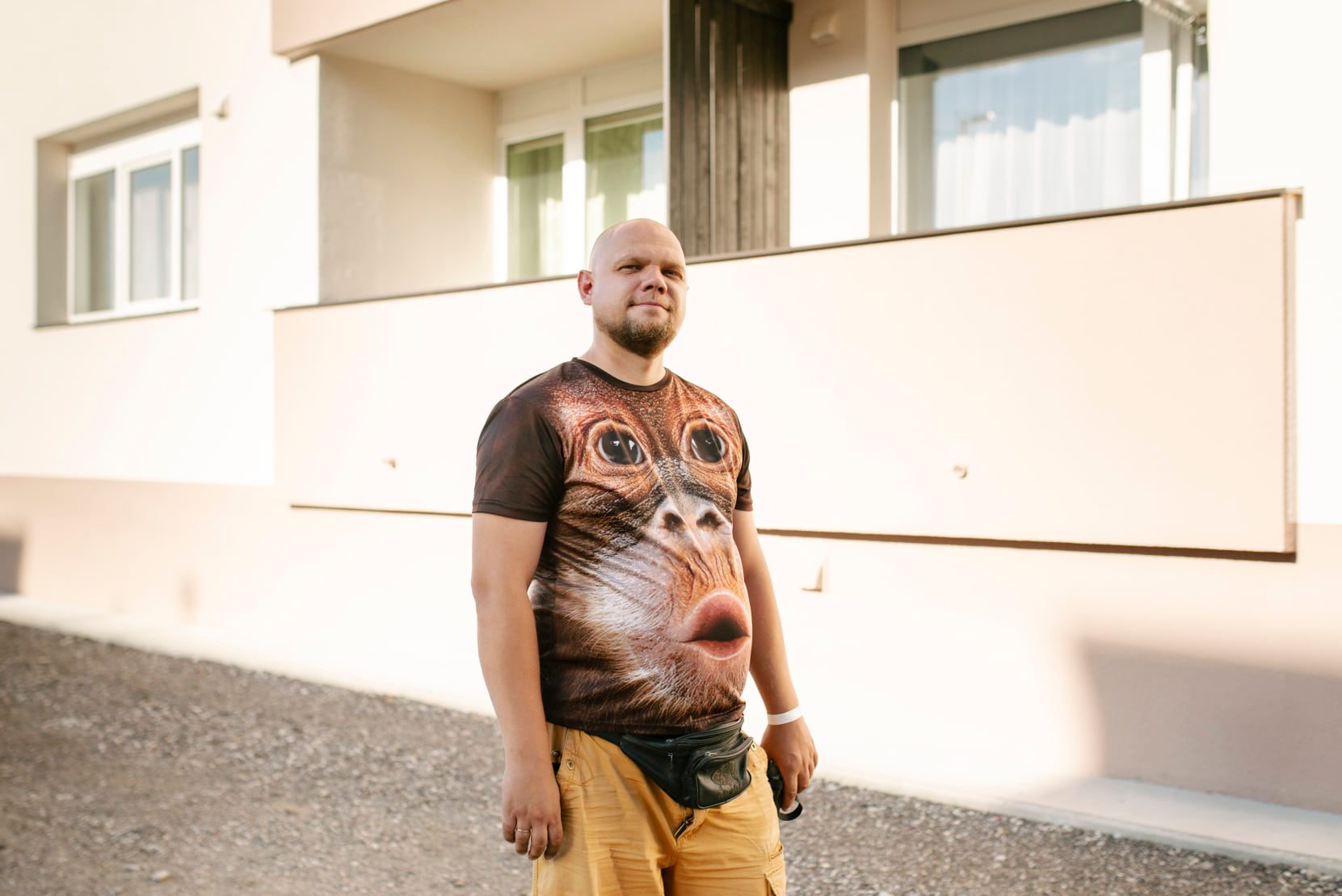 The festival has become an important part of Väätsa's identity, but is only one part of a greater municipal strategy. Where some rural areas face depopulation, here there is a high demand for living space, especially from young families. The apartment buildings are in good shape, many have been renovated. Other factors include work opportunities in nearby cities, attractive green spaces, well-developed family friendly infrastructure like kindergartens, playgrounds, a stadium and skate park, and the active local municipality which seems to be in tune with the needs of its residents.
Without a big budget and long preparation time, the Väätsa festival is a mix of behind-the-scenes professional organisation and a DIY, idiosyncratic style. The municipality provides a platform for a truly homegrown event showcasing the talents and interests of residents, and fostering a feeling of local pride and community throughout the town.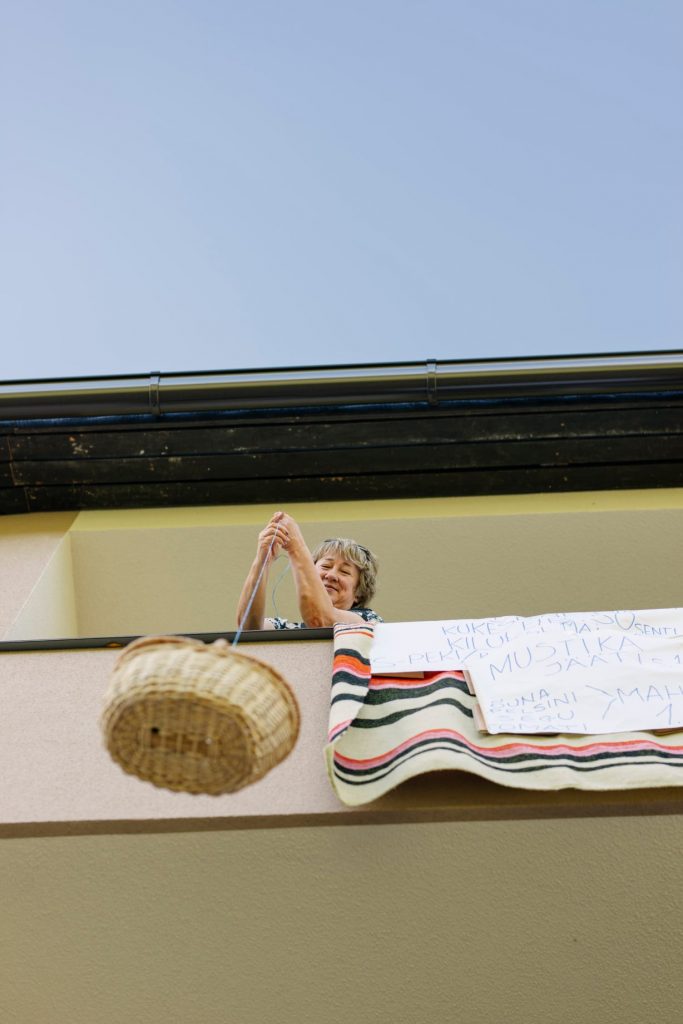 Repair Basement (Paranduskelder)
Tartu, Estonia
Established in 2019
What would you do if you had ripped a favourite pair of jeans or your old music speakers weren't working anymore? Instead of the typical consumer culture reaction of buying something new, Tartu's Paranduskelder offers the space, tools and know-how to fix a wide array of everyday items. For a modest membership fee of ten euros a year, anyone can access Paranduskelder's collection of tools – sewing machines, electric saws, drills and other workshop tools, bicycle repair gear and even a plastic recycling machine. Since 2019, Paranduskelder has had a permanent location in Aparaaditehas (The Widget Factory), a buzzing "cultural factory", home to creative entrepreneurs, artist and designer studios, shops, restaurants, galleries and events spaces.
What the team offers is not just a practical convenience, but a philosophy and form of everyday activism closely linked to DIY culture and the repair and degrowth movement worldwide, aiming at greater sustainability and a circular economy. Members have previously been involved in other sustainable initiatives like Tartu's first community garden, as well as organising repair cafe events since 2017. "Some might say that the degrowth movement and circular economy are pointless, since we often deal with the consequences of the problem, instead of the root. We may seem to be fighting windmills by trying to fix iPads and washing machines that are actually designed not to be fixed. But we are trying to show the ideal world – that most things should be fixable, even microelectronics. It also becomes kind of an intellectual exercise," one of the founders, Jiri explains.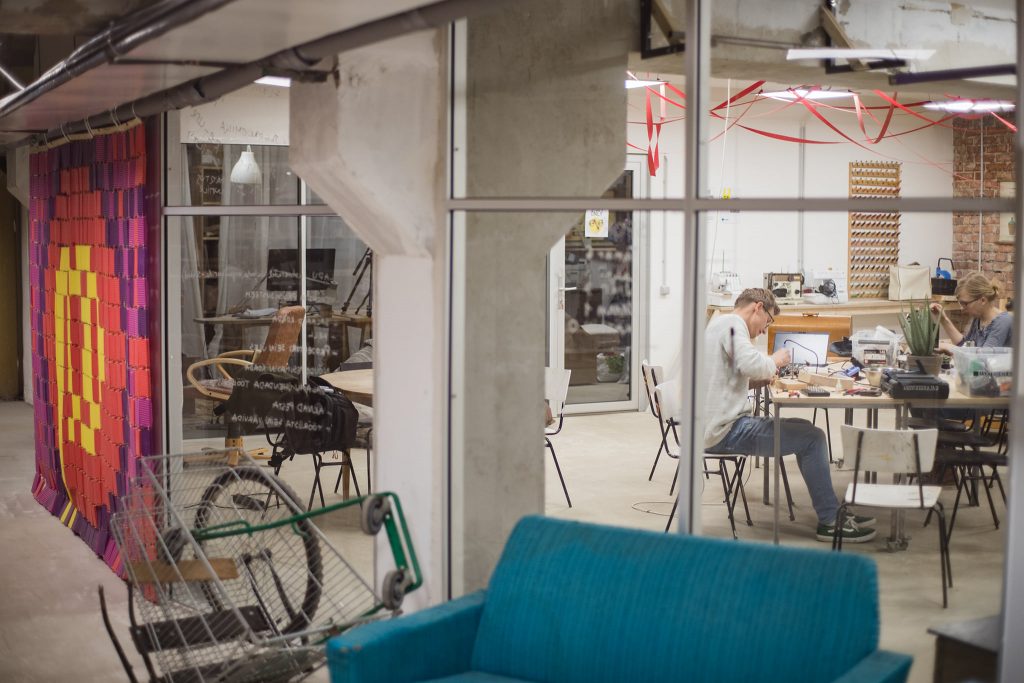 Paranduskelder is open two to three days a week. Tuesdays are devoted to sewing, Wednesdays to electronics, Thursdays – bikes and general repairs. The team invites people from the wider sustainability community in Tartu who are skilled in the respective field to be there and offer support if necessary, but not do it for you. For example, one of the "fixers" is an old school small electronics engineer, who used to repair medical centrifuges in the 1990s and can repair almost anything. Another is a physics teacher, and regular members include a mix of older and younger people. Their most recent recruit is a retired surgeon, who joined because his favourite barber machine was broken. He had grown so accustomed to the feel of this specific machine in his hand that he just couldn't get used to a new one. He managed to fix it, as did a lady who came with a broken umbrella she was very fond of. Some people also come with kids, because they want to show them that things can be fixed instead of replaced. Although they can get bored easily, some also get creative with the DIY stuff on hand. There's also a social aspect to the initiative. Sometimes, people choose to come here and have a chat while fixing something, instead of doing it on their own in a garage. The team also organises regular community dinners when everyone brings leftovers from their fridge and prepares something together.
Paranduskelder received an initial grant from Tartu City Council to set up and renovate the space, and annual administrative and organisational funding to cover rent and salaries. The city was open to the idea, since their strategy includes empowering NGOs and bottom-up initiatives focussed on sustainability solutions. The Aparaaditehas developer was also instrumental in garnering support from the council, since the factory has become a key cultural location in the city. Nevertheless, long-term stability is lacking, since annual funding was recently cut in half after the Covid-19 crisis and can never be taken for granted year-to-year.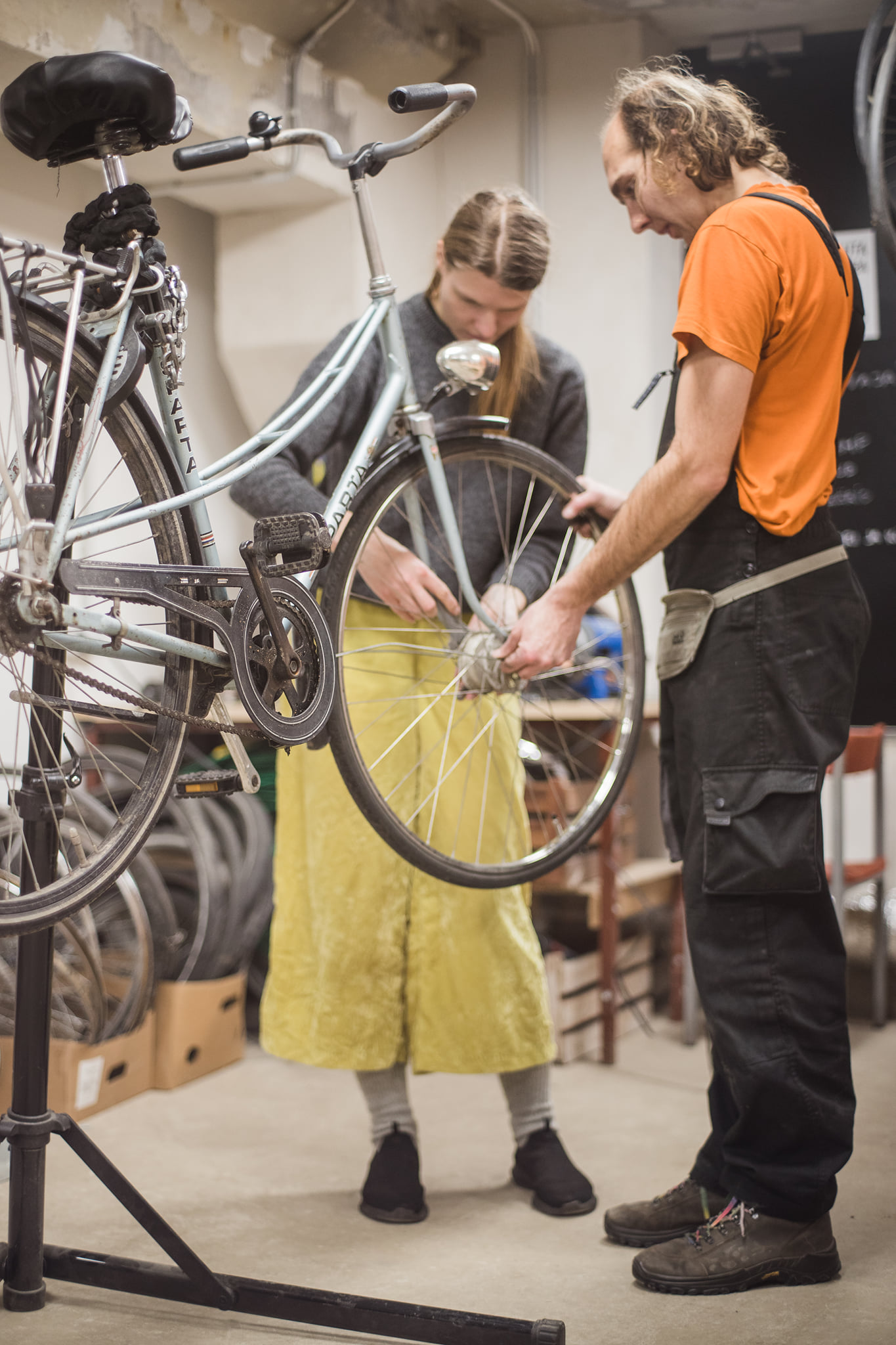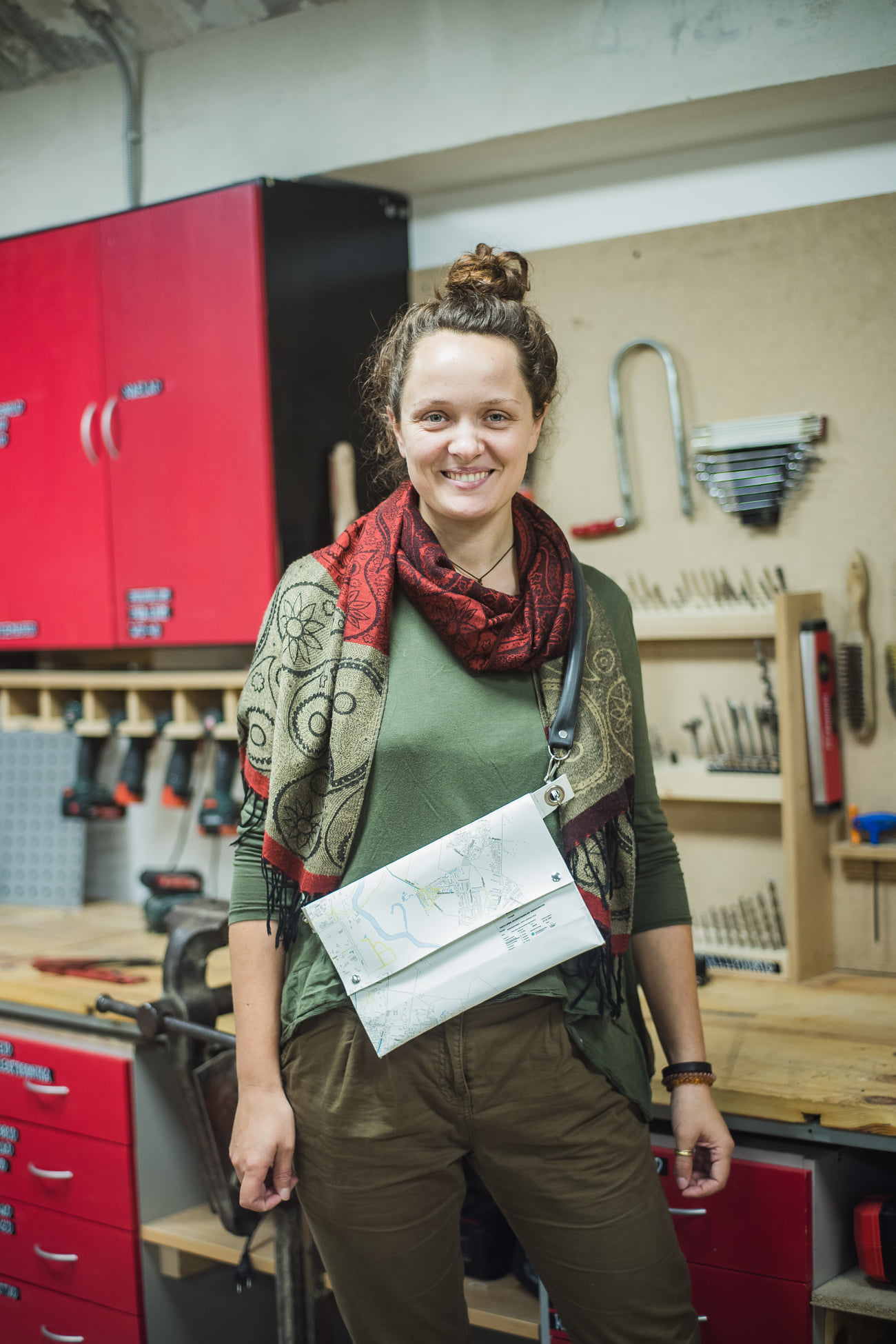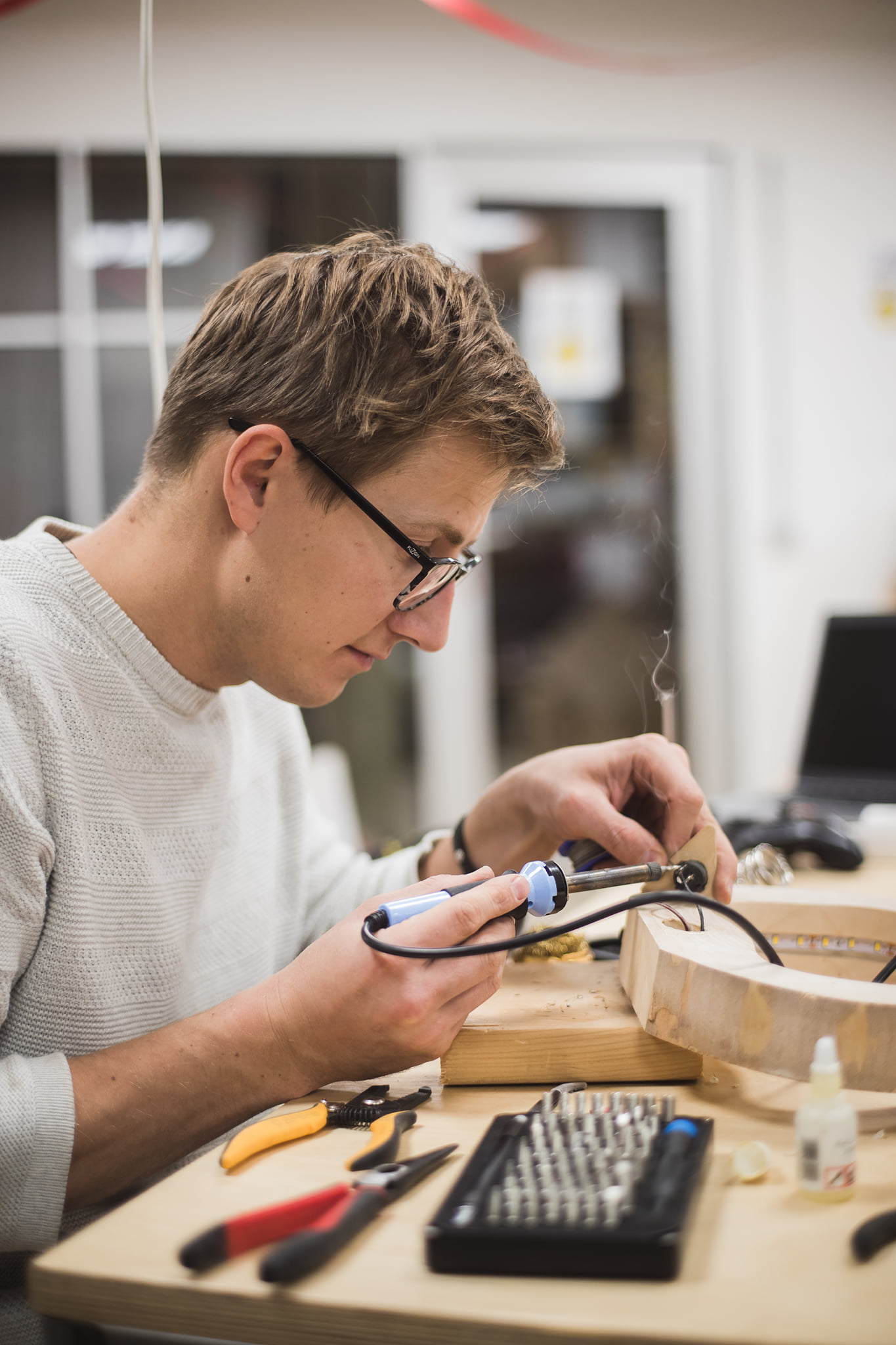 Jiri mentions that it has taken some time to figure out how to run the organisation day-to-day. The NGO has a horizontal, community-based structure, which can sometimes lead to a lack of clear responsibilities or discipline. Now, they have a project manager who keeps an eye on things, but there is still no management hierarchy in a classic sense.
Future plans for Paranduskelder involve being part of the 2024 Tartu Capital of Culture programme Art of Survival, which is aimed at sustainable cultural development. Luckily, the city recognises that DIY and fixing things is also a part of culture. Recently, Paranduskelder pulled off a successful crowdfunding campaign to create a Repair Bus which will travel around Estonia and beyond, hosting repair cafe events. They also plan to continue making videos for social networks, a fun way to introduce and popularise their concept to a wider audience (especially during Covid-19, when on-site activities were limited).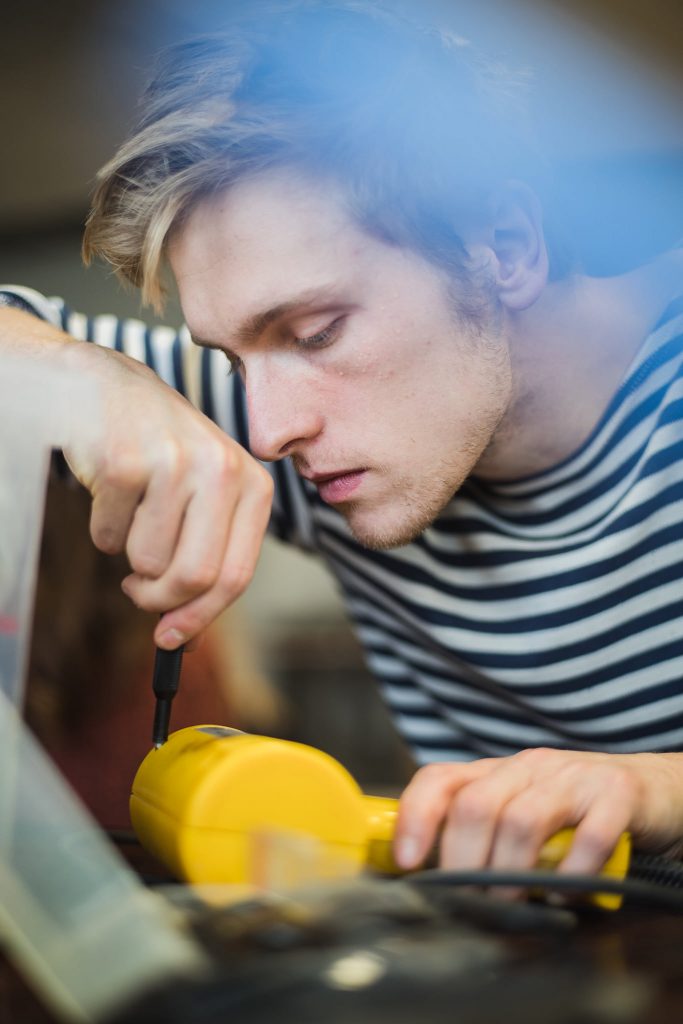 Homo Novus International Festival of Contemporary Theatre
Riga, Latvia
Established in 1995
Take a walk in a stranger's shoes (literally), get your palm read by a team of underage mages, visit a public sauna, or discover the city's history and future through its trees and gardeners – these were just some of the theatre performances offered by the Homo Novus International Festival of Contemporary Theatre in its 2020 edition. The festival, although by no means a mass event, has a loyal following. Popular performances are often sold out quickly on a word-of-mouth basis. For two weeks each autumn, the festival cafe – in a different location each time – becomes a cultural hotspot.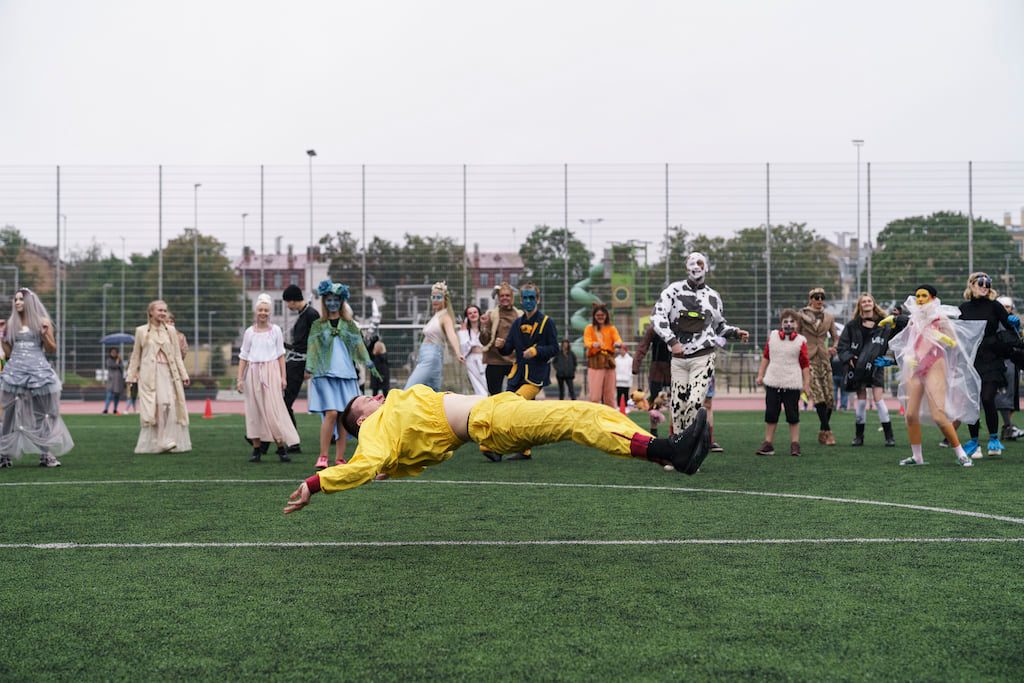 Homo Novus offers new ways of experiencing theatre, activating the spectator's role and producing performances in which diverse people become co-authors and performers. Instead of sitting and watching, you may be asked to take a walk or have a conversation. Since the early 2000s, the festival has focussed on using non-traditional spaces – the city has become its stage. This was a conscious strategy for long-time creative director Gundega Laiviņa, who left in 2020 to undertake new studies in urban placemaking. She explains: "The city is a fascinating partner and working with it leaves a larger footprint. It changes ourselves and the inhabitants of the city; through the lens of the artwork we view our relationship with the city differently. You identify with it more if the performance happens in the environment in which you live and move through every day." Beyond providing a fresh take on our daily trajectories, Homo Novus also takes the theatre viewer into unexpected, invisible, forgotten or closed spaces within the city – abandoned factories, out-of-the-way neighbourhoods, overgrown building sites and even a correctional institute for young people in Cēsis (viewers saw a 20-minute performance, but the process involved the young people in a meaningful way for eight months). Simultaneously at the creative cutting edge, but always with a critical and social dimension, the festival will bring you outside your bubble physically, socially and emotionally.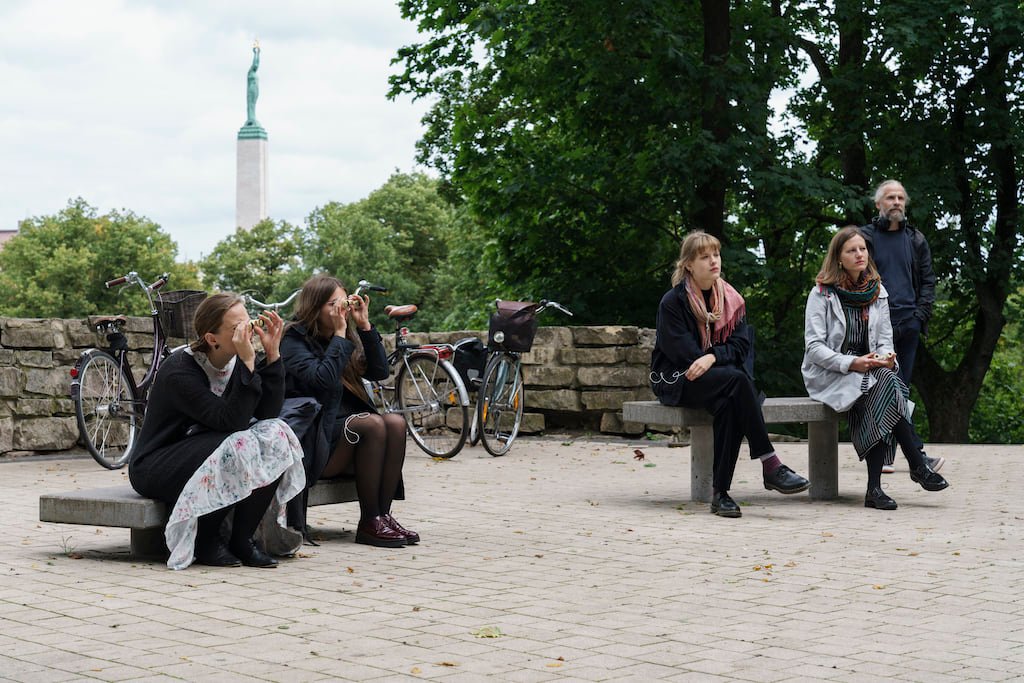 Gundega explains that no matter what, she still feels that art is extremely important, and thus should be supported and actively offered in various forms. For her, art is an active, not passive process – from the viewpoint of the artists, audience and environment. She believes that "critical, honest art can change society, not in a grand "art can change the world" way, but rather that it can create changes on a micro level that can further affect broader processes." Not afraid to challenge and tackle divisive issues, Homo Novus performances have recently engaged with diverse themes such as climate change, domestic violence and disability. The festival has also influenced a younger generation of theatre makers in Latvia who are creating sharp, socially and critically engaged work.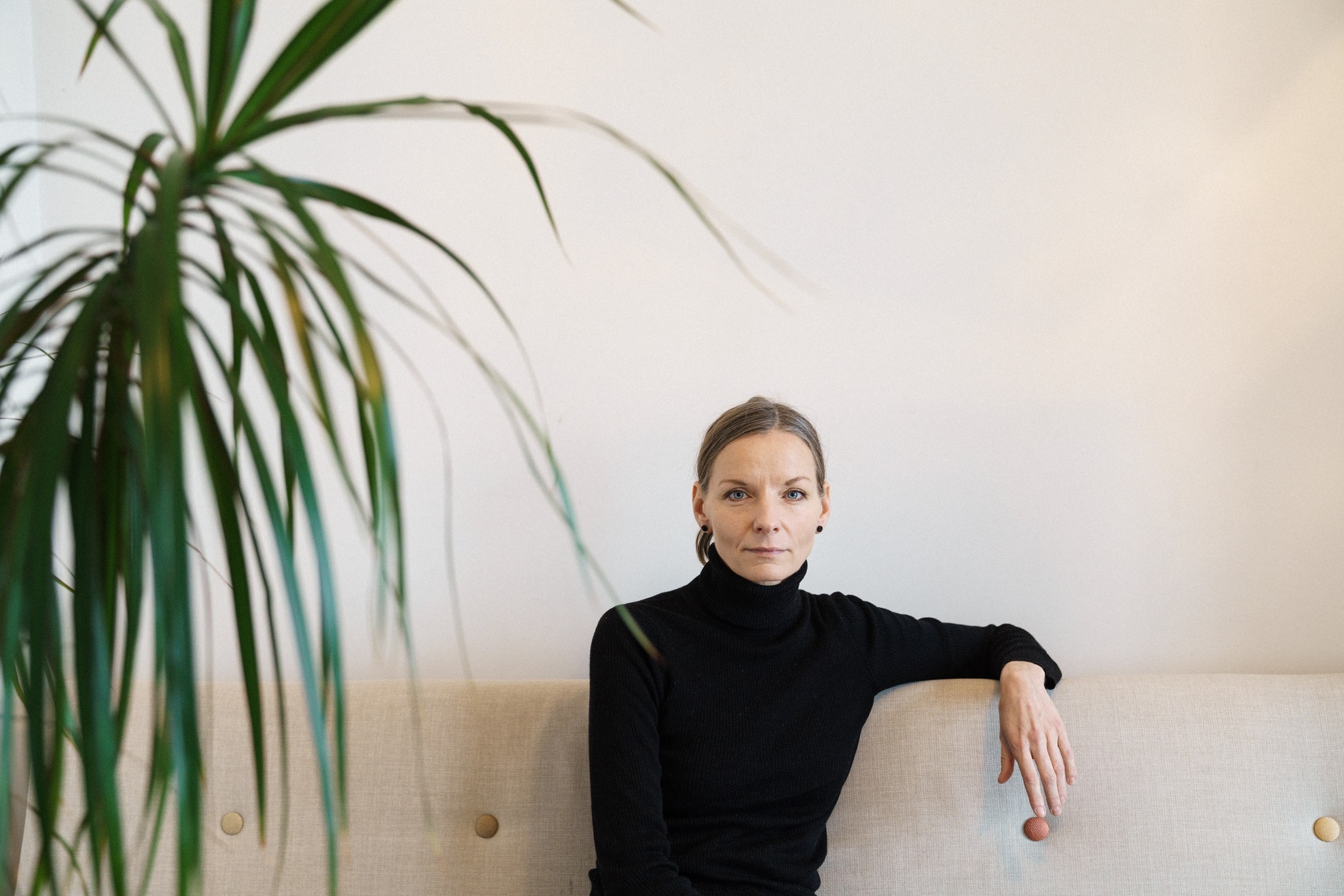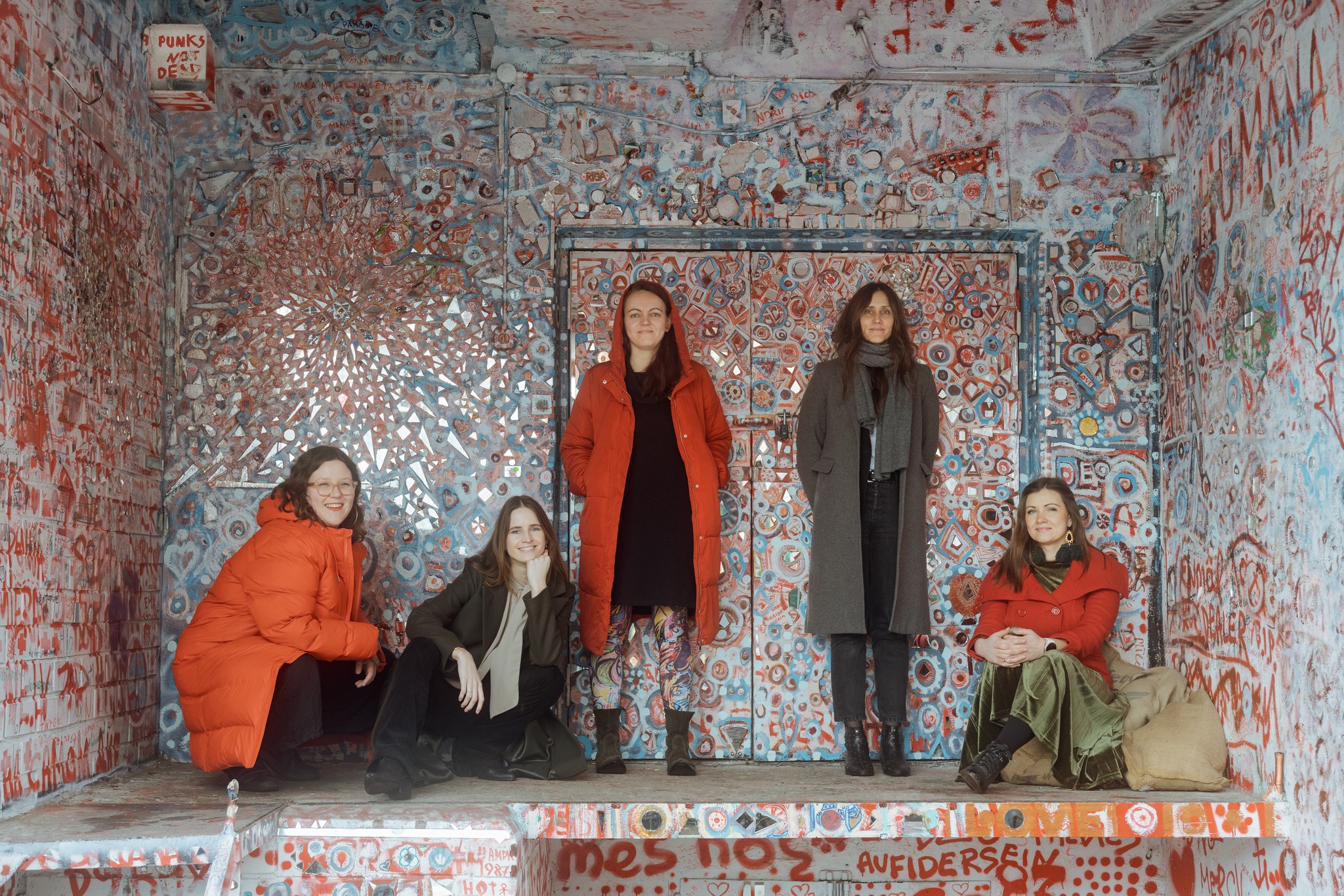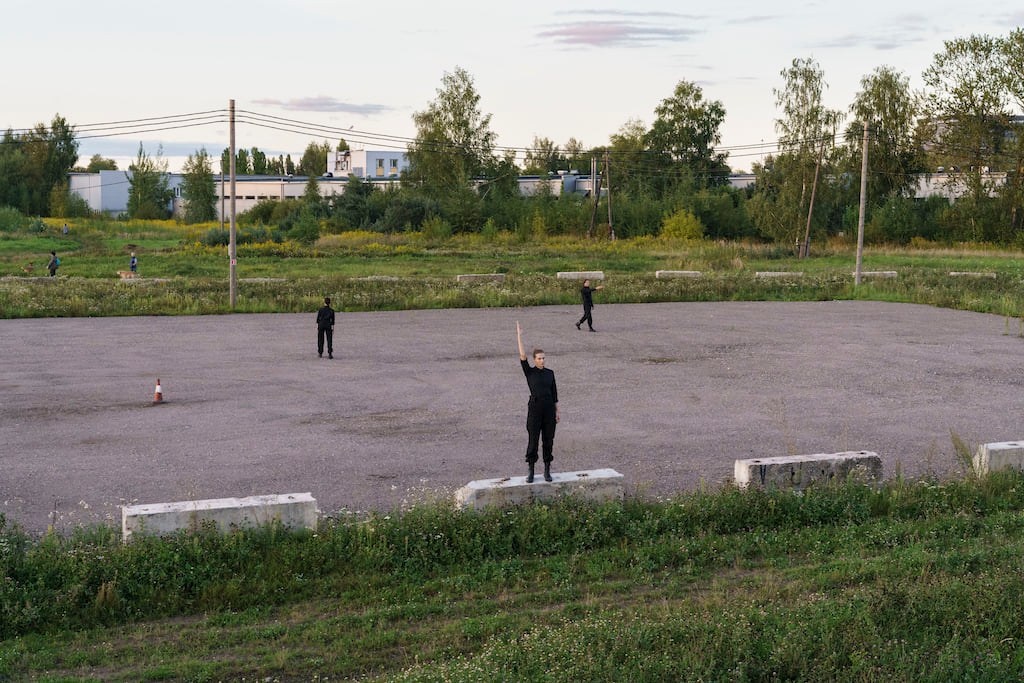 The 2020 edition was especially challenging due to the Covid-19 pandemic, which meant no international artists could travel to the festival and everything had to be planned anew in a short timeframe. The end result included lots of virtual cooperation among local and foreign artists, and city-based performances that commented on shifts in the use of public space and the possibility of intimate dialogue without touch.
Homo Novus and the New Theatre Institute of Latvia receive funding from the Ministry of Culture and the State Cultural Capital Foundation, all dependent on applications. Support for the festival also comes from them being active partners in various EU projects and cooperating with various international foundations. Gundega explains that the festival budget is four times smaller than that of a Western European festival of a similar scale. They also receive some funding from Riga City Council to support the festival, but she thinks the city would benefit from a more considered support programme for cultural NGOs. The marked ethical compass of the festival means they consciously avoid private sponsorship from ambiguous sources. Working in an independent institution is a choice – with it comes a certain precarity and complex fundraising work, but also freedom and flexibility.
Homo Novus is at an interesting crossroads as Gundega's role as artistic director is taken up by Australian Bek Berger. Bek explains that the essence of the festival will not change. "We want to provide the best context for artists to make their best work in conversation with the city, its residents and non-human actors". Currently she is brainstorming ways to maximise the impact of Homo Novus year-round. The first festival curated by Bek, Homo Novus 2021 took place in September, aiming to speak clearly about uncertainty in various fields of ideas – artistic and social, personal and shared, ecological and biological.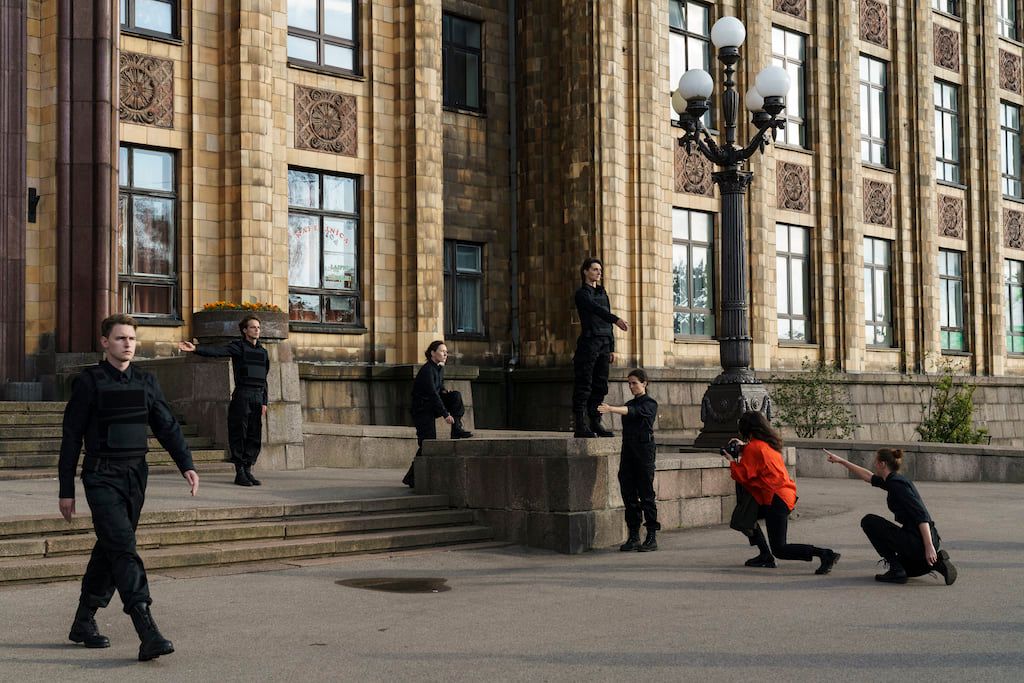 Musteika Ethnocultural Reserve (Musteika – etnokultūros draustinis)
Musteika, Lithuania
Established in the 18th century
A long gravel road through Dzūkija National Park in the South of Lithuania takes you to Musteika, a small village only five kilometres from the border with Belarus. Musteika has always been poor since the area is lacking in fertile farmland, but the surrounding abundant forests have supplied local residents with food. In order to preserve an example of a historical urban settlement and authentic architecture, the village has been declared an ethnocultural reserve. The Musteika community recognises and respects local traditions, since many living residents are distant relatives of the original ancestors. The blurry boundary between museum and living village is one of the key challenges in determining the best form of heritage conservation.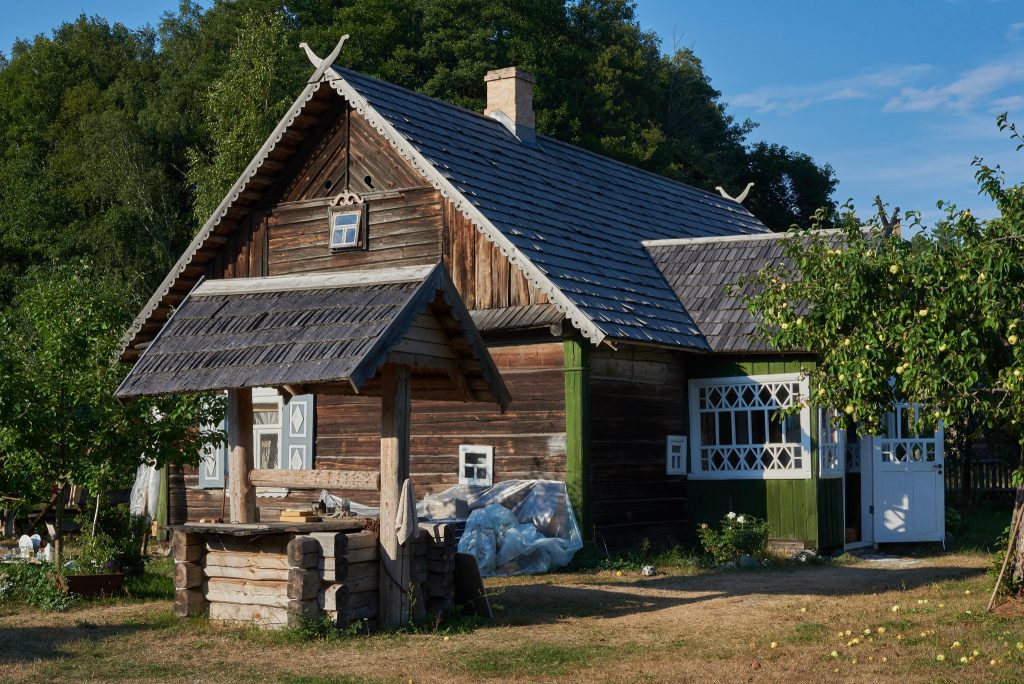 The bottom-up community activity within this unique settlement has recently attracted a lot of attention. With a history of having shared public land and buildings, the community's experience aligns with the recent focus on community development, the difference being that the practices in Musteika evolved 200 – 400 years ago.
Community members maintain strong social bonds. Once in a while, neighbours share dinner and a communal black smoke sauna, taking turns to fire it up as per tradition. There are also a number of community-managed vegetable patches, which they help each other take care of. The whole community takes part in decision-making within the Musteika non-governmental organisation, discussing matters like infrastructure improvements for easier access to the village, and the management of public spaces.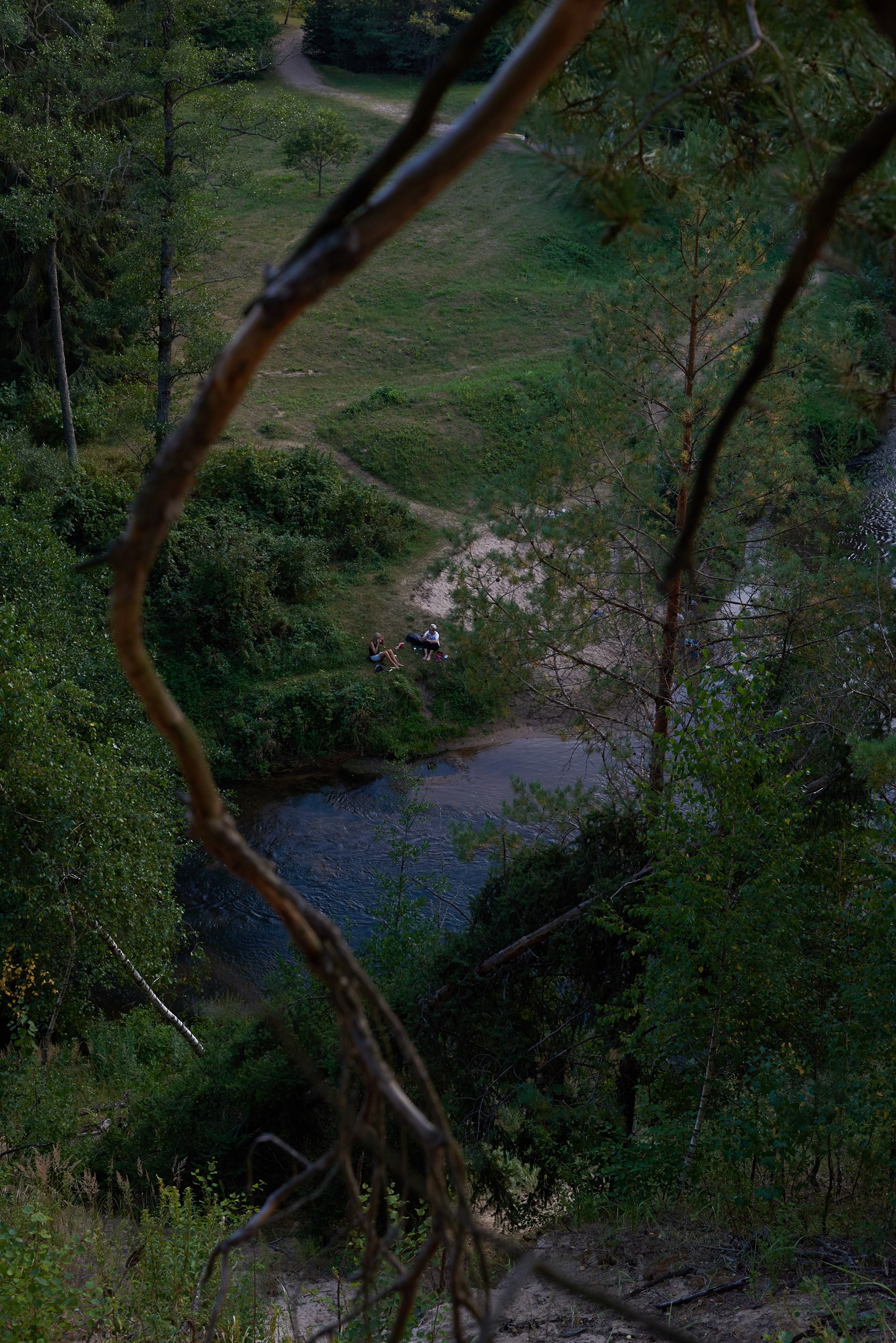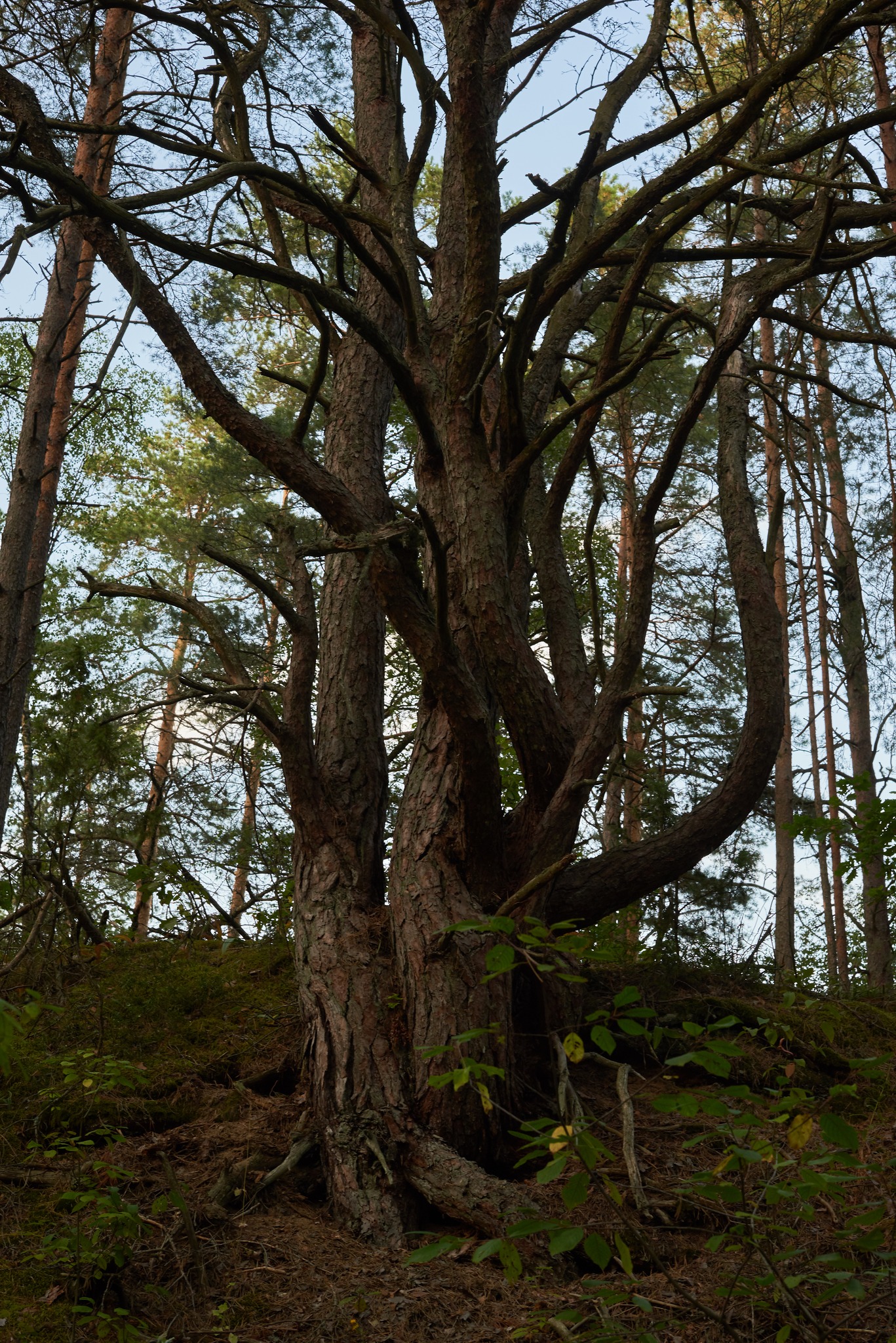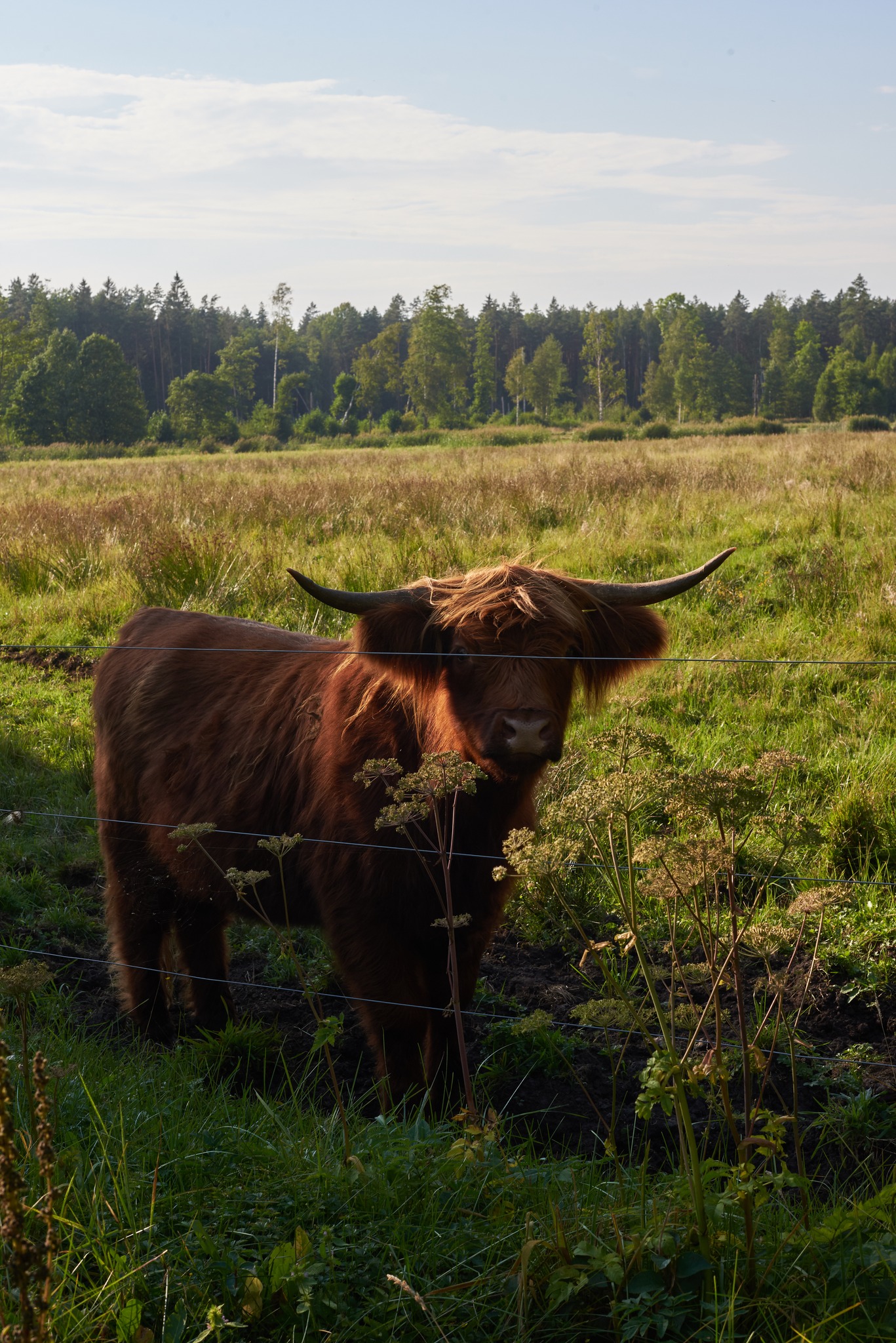 Žymantas Morkvėnas, a nature conservationist from Vilnius, bought a house in Musteika ten years ago. Being enthusiastic about the heritage and surrounding areas, he now has his own cattle, takes an active part in the community organisation and considers Musteika his permanent habitat, referring to his Vilnius base as a summer house. Žymantas has initiated a very conscious promotion of Musteika, based on using local values to attract people who would be interested in continuing the traditions.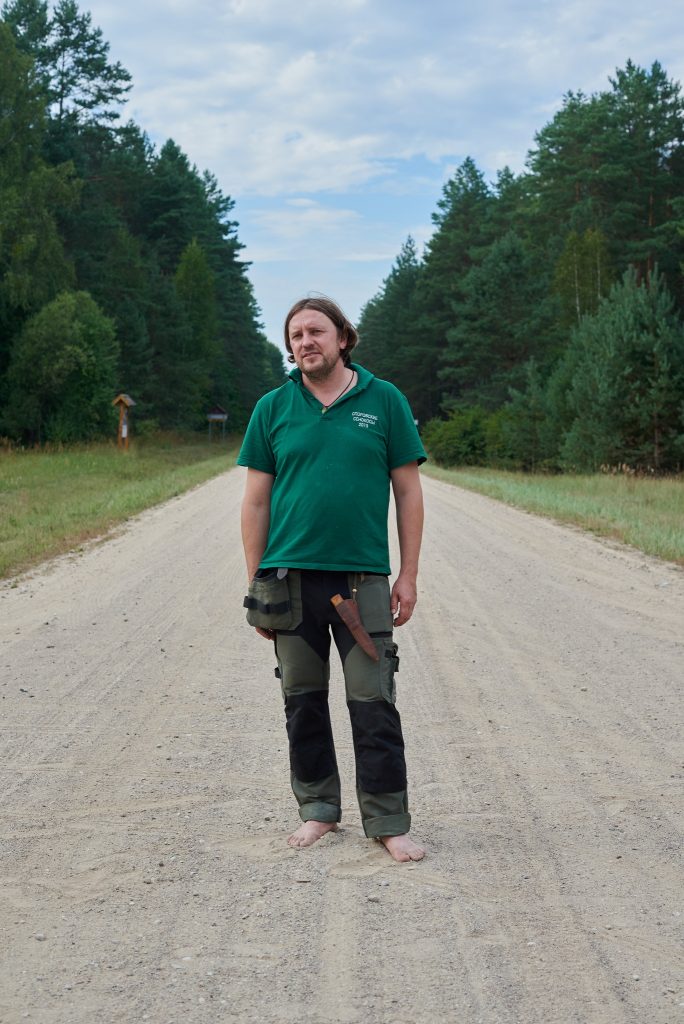 While change is necessary, the question is what kind. Žymantas believes that the local conservatism is ambiguous. On one hand it has contributed to the transmission and survival of tradition, but, on the other, also exhibits scepticism towards outsiders and change. Therefore, Žymantas aims for the best future scenario for Musteika, by finding ways to build a strong and respectful local community and embracing the remote work possibilities afforded by the internet, keeping in mind that Musteika is only 1.5 hours from the capital. Ideally, he would welcome small-scale farmers, but not weekenders, as that would destroy the local Musteika community, leaving the village empty by Mondays.
Musteika offers an alternative rhythm and challenges everyday urban life. The normalisation of the growing speed of life and extensive day-to-day communication in large cities has made the impact of the surrounding landscape invisible. The different setting of the village, the respect given to maintaining its buildings and traditions, provides an opportunity to reflect on other kinds of everyday logic that can evolve. Žymantas, for example, reflects on his growing need for solitude, saying "the slower you live the more you realise there is happiness in being alone". At the same time, he doesn't see it as a contradiction to being part of the local community. "Being part of a community doesn't mean being together all the time as city logic would make you believe. It is normal to maintain healthy boundaries, to not devote all your time to others, but still maintain a close relationship". He sees it as possible in Musteika in contrast to Vilnius where, having spent all his life, he never even got to know his neighbours.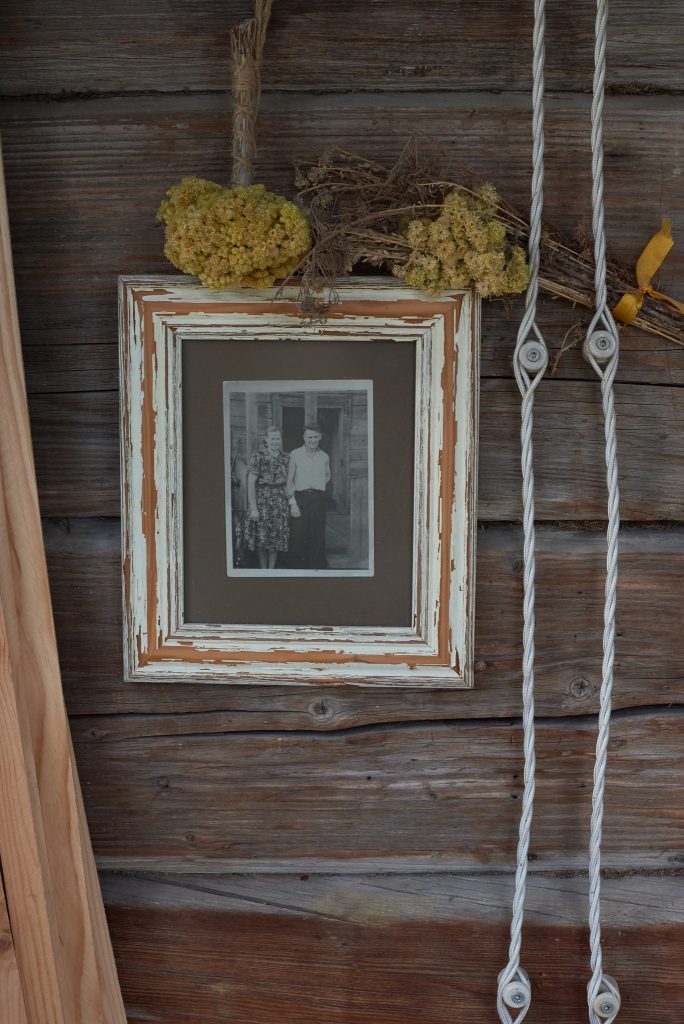 The publication is a result of collaboration between six urban, community, research, art and culture organisations from Latvia (Urban Institute, Culture Crab), Lithuania (Laboratory of Critical Urbanism, Performative Design Association) and Estonia (Linnalabor, Lasnaidee). You can find out more about the book on its website.
© Deep Baltic 2021. All rights reserved.
Like what Deep Baltic does? Please consider making a monthly donation – help support our writers and in-depth coverage of Estonia, Latvia and Lithuania. Find out more at our Patreon page.